Arran Distillery Team: New Release: The Bothy, Quarter Cask
Published Date: 13th October 2015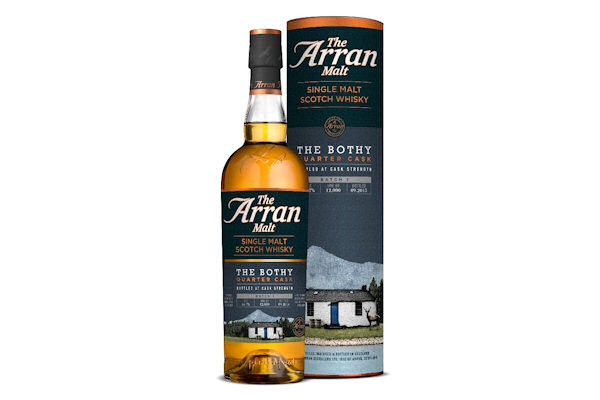 Arran Distillery Team are delighted to present their final new release of the year which will be available for sale in their web shop from today.

This edition will also be for sale through our network of worldwide distributors. You can see who our distributors are near you by clicking on the distributor page on the Arran Distillery web site.

The Arran Single Malt selected for The Bothy was initially matured in first-fill ex-Bourbon barrels before being transferred for secondary maturation into smaller casks also made of the finest American oak for a minimum of 18 months. This process produces far greater contact between the whisky & oak and a faster, more intense maturation. You can read more about this bottling by clicking here.
<< View the Arran Single Malt Range

<< Back to all the latest whisky news brought to you by Planet Whiskies