Bespoke Whisky Experiences Launched by Royal Lochnagar :: Distillery Director Programme Launches In The Uk: A Club To Take Whisky Drinkers On The Journey To Become Whisky Makers :: 20th July, 2015

Highlands' distillery offers unique insight into what it takes to be a ROYAL LOCHNAGAR Master Distiller 
ROYAL LOCHNAGAR, the single malt whisky distillery located near Balmoral Castle, has announced the UK launch of its new membership club Distillery Director, which takes people on a journey from whisky drinker to whisky maker.
Developed with the curious whisky-drinker in mind, Distillery Director is a remarkable 12-month programme that offers an educational and experiential journey and insight into what it takes to become a whisky maker. 
Members receive a bespoke toolkit and masterclass tasting notes from the ROYAL LOCHNAGAR distillery, which accompany a series of exclusive whisky releases delivered to them directly through the year.  By having the chance to feed back to the Master Distiller on their flavour preferences, they then also play a part in influencing a Director's Edition release, available only to those within the Distillery Director club.
"It's a unique opportunity for people to build and enhance their knowledge of whisky and be part of the whisky making process, said Jackie Robertson, Distillery Manager at ROYAL LOCHNAGAR.  "We've been making whisky at ROYAL LOCHNAGAR since 1845, using much the same methods today as were used then.  The Distillery Director programme offers a rare chance to be part of this heritage and we look forward to welcoming members in to share the knowledge and expertise built up over some 170 years."
As members of the Distillery Director programme undertake their year long journey from whisky drinker to whisky maker they have a unique opportunity to cultivate and enhance their palette and nose, thereby improving their overall knowledge and appreciation of whisky.
A further benefit to membership also comes in the form of the bespoke Concierge Service available to Distillery Director members only, which is on hand to co-ordinate exclusive 'behind-the-scenes' access to the distillery.  The Concierge organises tailored trips for members to visit ROYAL LOCHNAGAR, set in the beautiful and scenic surroundings of the Scottish Highlands.  These visits give members the chance to truly live and breathe life in and around the distillery first hand, as well as sample exclusive cask malts.
For anyone wanting to take their understanding of whisky and the art of whisky making to the next level, Distillery Director membership is a must-have. Applications to become a member of this unique club can be made now at www.distillerydirector.co.uk or by calling 01224 515401. The annual membership fee is £1,450.
<< Back to all the latest whisky news brought to you by Planet Whiskies
Distillery of the Month: November 2023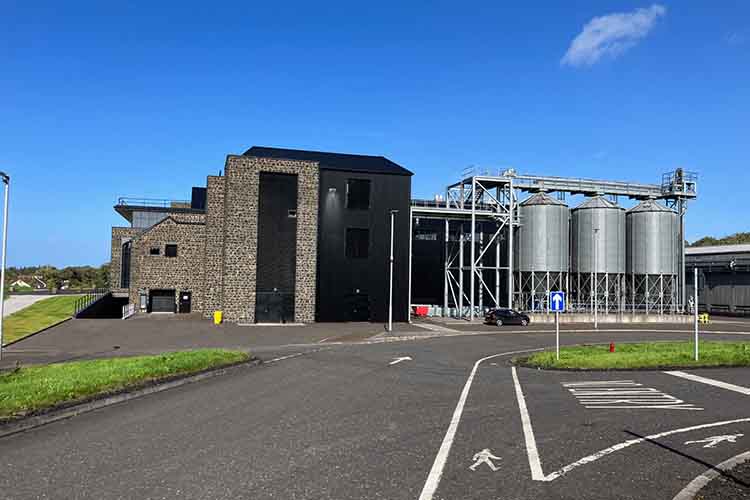 Planet Whiskies visited the new Bushmills Distillery in Northern Ireland on the 25th and 26th of September. Read our review of the experience of Bushmills and Northern Ireland at Planet Whiskies tour of Bushmills and Northern Ireland
You can also read the whole section about Bushmills Distillery at Bushmills Distillery Information on Planet Whiskies... So Bushmills is Planet Whiskies Distillery of the Month title for November 2023
Get Newsletter
Subscribe to our newsletter to get latest news, popular news and exclusive updates.