Created with passion by our master blended :: LABEL 5 GOLD HERITAGE - 22nd October, 2014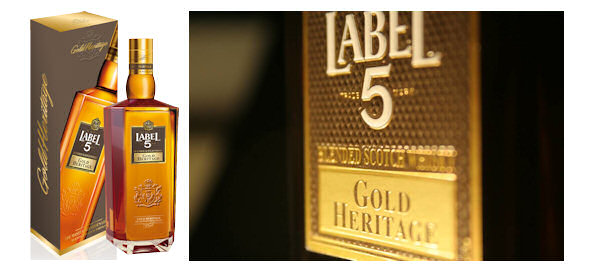 LABEL 5 expands its range with a new expression: LABEL 5 Gold Heritage. This new offer will be unveiled at TFWA Cannes next October. LABEL 5 Gold Heritage has been created to delight Scotch whisky lovers who are looking to explore LABEL 5's character in more depth.
Graham Coull, LABEL 5 Master Blender, crafted a unique and rich whisky. LABEL 5 Gold Heritage is a rich blend of exceptional whiskies that includes malts aged of more than 20 years. Created with passion and care, LABEL 5 Gold Heritage presents a unique profile which lies between the smoky and peated flavours of the old malts whiskies and the creamy vanilla notes of the grain whiskies. The smooth character which is the trademark of LABEL 5 whiskies has been accentuated with subtle woody hints and spicy notes.
"LABEL 5 Gold Heritage is a personal achievement for me. Building on the traditions of LABEL 5, I have hand-selected whiskies from different ages and casks which marry together to produce a wonderfully balanced blend. The result is an exceptionally smooth whisky loaded with fruit, spice, warm vanilla oak and subtle smoke, which offers a unique taste experience." said Graham Coull.
The packaging echoes the iconic LABEL 5 Classic Black and conveys a premium look through the use of the gold and brown colours. The packaging reflects perfectly the warm and inviting atmosphere of whisky tasting moments.
Recently awarded with a double gold medal at the China World Spirit Award, Gold Heritage can look the future with confidence!
LABEL 5 Gold Heritage
Appearance: Burnished copper
Nose : Subtle spice, cinnamon infused blackcurrants combined with creamy vanilla ice cream
Palate : A superb combination of rich sweet oak and toasted spices laced with the slightest hint of peat smoke
Finish : Satisfyingly long and smooth
It's best savoured neat but try to add a few drops of water to unlock the flavours.
Cocktail signature LABEL 5 Gold Heritage – "The Golden Gate":
In a shaker, 2 basil leaves, 1 lime wedge; muddle and add ice cubes

Then add :
4cl of LABEL 5 Gold Heritage
4cl of Apple juice
Shake and filter in a whisky glass filled with ice cubes
Top with 2cl of Ginger Ale in the glass
Add gold leaves delicately
LABEL 5 GOLD HERITAGE - 75cl, 40° - RSP: $40 - Available worldwide - The first markets to launch are the US, followed by China, and Australia. Please enjoy responsibly.
<< Back to all the latest whisky news brought to you by Planet Whiskies
Distillery of the Month: November 2023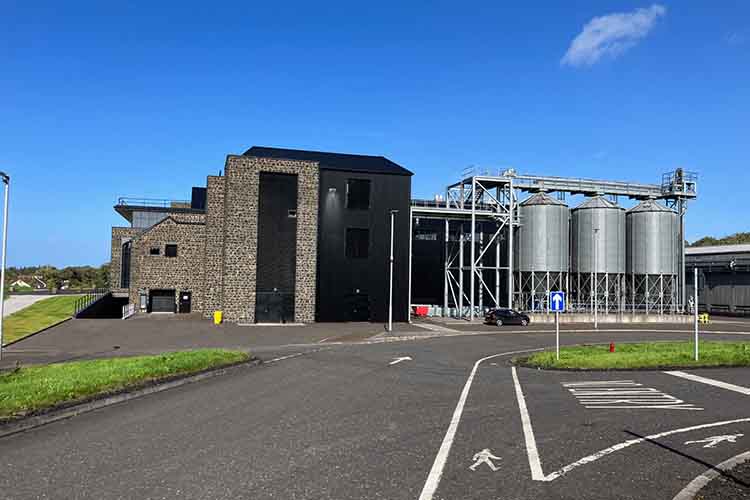 Planet Whiskies visited the new Bushmills Distillery in Northern Ireland on the 25th and 26th of September. Read our review of the experience of Bushmills and Northern Ireland at Planet Whiskies tour of Bushmills and Northern Ireland
You can also read the whole section about Bushmills Distillery at Bushmills Distillery Information on Planet Whiskies... So Bushmills is Planet Whiskies Distillery of the Month title for November 2023
Get Newsletter
Subscribe to our newsletter to get latest news, popular news and exclusive updates.