Ballantine's Launches Limited Edition Golf Packs For 2014 - 17 Year Old and 21 Year Old bottles - 14th April, 2014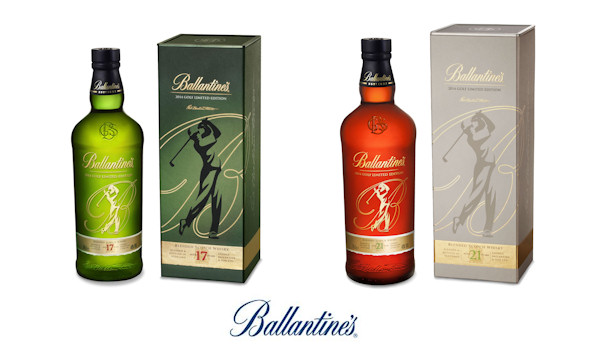 Ballantine's, the world's No. 2 Scotch whisky, has today announced the 2014 release of its popular Limited Edition Golf Packs, available for its 17 and 21 Year Old blends.
Ballantine's has a long-standing association with golf, dating back to 1960. The Limited Edition Golf Packs, first launched in 2012, are designed to reinforce the shared values, provenance and heritage between the renowned Scotch whisky and one of Scotland's most revered sports.
The 2014 packaging features the silhouette of a golfer in full swing with the Ballantine's iconic 'B' in the background, while the gold foil and printing of the logo directly onto the glass epitomises the superior quality of both Ballantine's 17 Year Old and Ballantine's 21 Year Old. The green colour of the bottle and box of Ballantine's 17 Year Old links back to golf courses, while the cream box highlights the premium credentials of Ballantine's 21 Year Old.
Peter Moore, Ballantine's Global Brand Director, said: "We are excited to release this year's Ballantine's Limited Edition Golf Packs, which stay true to our golfing heritage and support our ongoing presence within the sport. The packs have resonated well in the past with both whisky fans and golfing enthusiasts, and we expect the consistently high quality of these whiskies to ensure that this year's release is equally well received."
In 2013, Ballantine's 17 Year Old was named 'Scotch Blend of the Year' for the fifth consecutive time in the 2014 edition of the much revered 'Jim Murray's Whisky Bible'. The Scotch whisky was given 97.5 points out of 100, and was described by the whisky expert as "one of the most beautiful, complex and stunningly structured whiskies ever created" and "truly the epitome of a great Scotch." Both the 17 and 21 Year Old were also awarded gold medals in the 2013 Hong Kong International Wine & Spirit Competition.
The Ballantine's Golf Limited Edition Packs are available now in Asia Duty Free, Korea, China, Taiwan and Poland. Ballantine's 17 Year Old will retail at $78 and Ballantine's 21 Year Old at $130 (USD).
Read more at www.ballantines.com
<< Back to all the latest whisky news brought to you by Planet Whiskies
Distillery of the Month: November 2023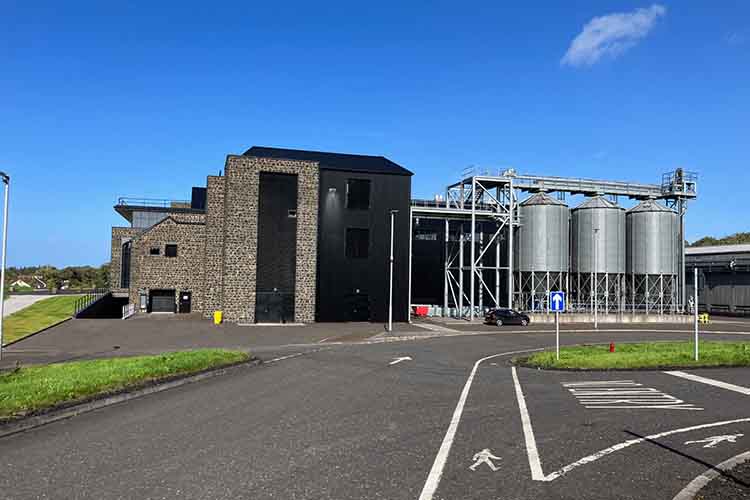 Planet Whiskies visited the new Bushmills Distillery in Northern Ireland on the 25th and 26th of September. Read our review of the experience of Bushmills and Northern Ireland at Planet Whiskies tour of Bushmills and Northern Ireland
You can also read the whole section about Bushmills Distillery at Bushmills Distillery Information on Planet Whiskies... So Bushmills is Planet Whiskies Distillery of the Month title for November 2023
Get Newsletter
Subscribe to our newsletter to get latest news, popular news and exclusive updates.