Ballantine's Hard Fired Unveiled :: New Scotch whisky born from bespoke extra char process :: 5th November, 2015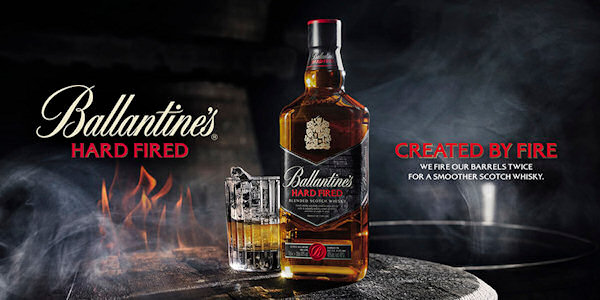 Ballantine's, Europe's No.1 Scotch whisky and the No.2 Scotch whisky in the world, has launched Ballantine's Hard Fired, an innovative expression that introduces a bespoke process in the production of Scotch whisky and provides a unique experience within the Ballantine's family. Ballantine's Hard Fired is set to appeal to whisky drinkers seeking authenticity and craftsmanship in new Scotch styles.
The taste profile of Ballantine's Hard Fired whisky has been developed through the transformative power of fire. The signature hard firing of the barrels unlocks vanilla notes, hints of smoke and spice and provides a distinctive smoothness, resulting in a characterful and uniquely balanced whisky.
Ballantine's Hard Fired's bespoke process starts with the individual selection of American oak barrels by the wood management team. The barrels are then sent to highly skilled craftsmen at the cooperage to char them for a second time – a process known as 'hard firing' – while judging the char length and intensity by sight. Finally, Ballantine's Master Blender Sandy Hyslop noses each barrel and selects those best to be filled with a unique Ballantine's blend for resting.
Drawing on his expertise, Sandy Hyslop comments: "Ballantine's Hard Fired showcases the natural and unique results that American oak and fire produce on Scotch whisky. When charred, casks form a natural layer of caramelised wood sugars that react with whisky and a double char understandably intensifies this effect. The result is a smooth, creamy and subtly smoky Scotch whisky with tasting notes of sweet honey, soft red apples and tangy liquorice. This balanced flavour profile results in a premium whisky that sits well within the Ballantine's family style while offering something new."
Peter Moore, Ballantine's Global Brand Director, comments: "Ballantine's Hard Fired is a natural progression for the brand as we continue to innovate within the Scotch whisky category. The double charring naturally unlocks flavour, creating a whisky that stays true to our philosophy of craftsmanship, authenticity and outstanding flavour. Ballantine's Hard Fired is a modern, masculine expression that responds to current trends in the whisky market that demand new experiences while enjoying Scotch whisky."
Ballantine's Hard Fired has a 40% ABV and will be available from November onwards in Poland and France before rolling out globally in March 2016; price varies depending on the market. A global campaign capturing the influence of fire on the bespoke production process has been developed alongside new exciting signature serves to support the launch internationally.
Read more at www.ballantines.com
<< Back to all the latest whisky news brought to you by Planet Whiskies
Distillery of the Month: November 2023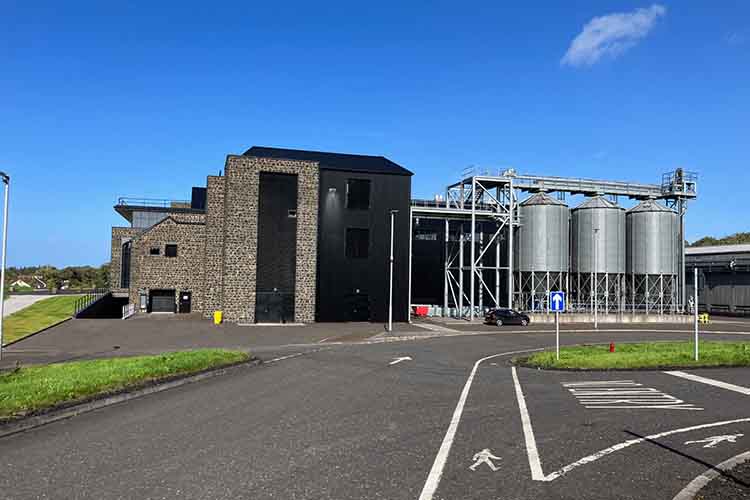 Planet Whiskies visited the new Bushmills Distillery in Northern Ireland on the 25th and 26th of September. Read our review of the experience of Bushmills and Northern Ireland at Planet Whiskies tour of Bushmills and Northern Ireland
You can also read the whole section about Bushmills Distillery at Bushmills Distillery Information on Planet Whiskies... So Bushmills is Planet Whiskies Distillery of the Month title for November 2023
Get Newsletter
Subscribe to our newsletter to get latest news, popular news and exclusive updates.