R&B Distillers :: The first whisky distillery to be built on Raasay :: 10th February, 2016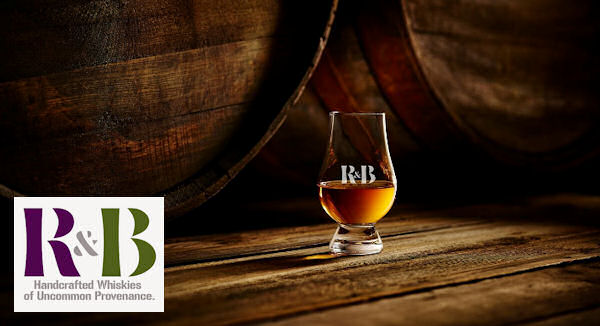 Proud to pioneer handcrafted whiskies of uncommon provenance, R&B Distillers, an exciting new whisky brand, is launched their new premium whiskies in December 2015. Firmly ingrained in family history whilst simultaneously being a taste of the brand's evolving future, Raasay While We Wait and Borders, two distinct and characterful whiskies, will mark a new chapter for R&B Distillers.
R&B stands for Raasay and Borders, two unique landscapes brought together through one unique whisky company. Co-founder Alasdair Day embodies this coupling. His great grandfather, Allan MacDonald, hailed from the Hebrides while his other great grandfather, Richard Day was a master-blender in the Borders in the early 19th Century. It is this history that has prompted R&B's ongoing project to build distilleries at these twin roots in the Isle of Raasay and in the Scottish Borders.
On Tuesday 9th February R&B were granted permission by the Highland Council to bring the first legal distillery to Raasay in the Inner Hebrides, an island where illicit distilling was once rife. While the distillery is being built, R&B Distillers have released the aptly named While We Wait whisky, a preview of the calibre and flavour of whisky yet to come - every sip certain to transport the drinker to the rugged island of Raasay.
With While We Wait, R&B Distillers have crafted a single malt whisky by bringing together two expressions from one distillery: one peated, one unpeated. This precise combination is a tantalising prediction of the flavours that will be produced at the new distillery on the Isle of Rasaay, off the remote west coast of Skye. The smoky peat aroma is softened in the finishing process which occurs in French oak Tuscan red wine casks and results in a unique, lightly fruity aroma and a heather hue.
Meanwhile, the newly released Borders whisky echoes the soft rolling landscape of its future location in the South of Scotland. This single grain whisky is lighter and softer in flavour than the smoky peat dram of While We Wait. Matured in Bourbon casks and finished in Oloroso sherry casks, Borders has been produced to reflect a lowland style. Alasdair Day's great-grandfather blended whisky in the Coldstream and now, over 150 years since the last distillery in the Scottish Borders, Alasdair is returning to his roots and planning to reinstate whisky in this forgotten region. Just announced, Peebles was selected by the Scottish general public as the preferred location for the new distillery.
As a precursor to the new distilleries being built, R&B Distillers also are unveiling membership to their Na Tùsairean club (Scots Gaelic for 'The Pioneers') - an exclusive offering for whisky aficionados. The inaugural 100 casks of Raasay whisky will be bottled exclusively for Na Tùsairean members who will receive one bottle each year for ten years, gradually acquiring up a rare collection of R&B Whisky. Members will also receive miniatures so they can experience a dram of the whisky without breaking into their collector's bottle, and exclusive rights to stay at the distillery's luxury accommodation.
While We Wait, priced at £56.85 and Borders priced at £49.98 will be available to buy directly from the R&B Distillers website
www.rbdistillers.com
T: 0131 564 0761 E: sales@rbdistillers.com
<< Back to all the latest whisky news brought to you by Planet Whiskies
Distillery of the Month: November 2023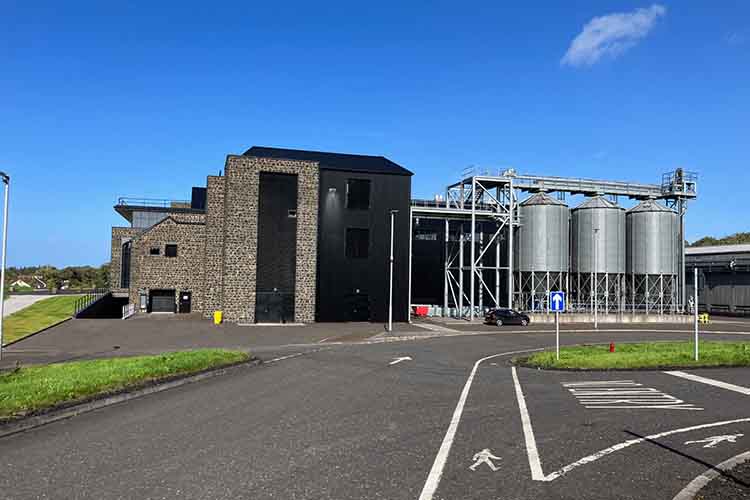 Planet Whiskies visited the new Bushmills Distillery in Northern Ireland on the 25th and 26th of September. Read our review of the experience of Bushmills and Northern Ireland at Planet Whiskies tour of Bushmills and Northern Ireland
You can also read the whole section about Bushmills Distillery at Bushmills Distillery Information on Planet Whiskies... So Bushmills is Planet Whiskies Distillery of the Month title for November 2023
Get Newsletter
Subscribe to our newsletter to get latest news, popular news and exclusive updates.