Spirit Of Speyside 2015 | Bagpiping event organiser hits the right note with new appointment as Spirit of Speyside Whisky Festival administrator - 24th September, 2014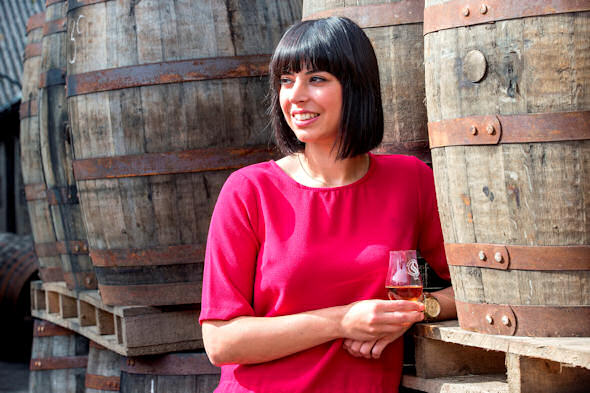 An events organiser who has helped to manage one of the world's biggest bagpiping events is turning her attention to Scotland's other iconic national symbol - whisky.
Pery Zakeri has been appointed to the role of festival administrator for the Spirit of Speyside Whisky Festival, working alongside the board of directors to deliver the 2015 programme.
Pery is no stranger to the amber nectar, having been pivotal to one of the key festival events when it was held this year.
In her role as marketing and events assistant to the Tomintoul and Glenlivet Development Trust, she organised the Liquid Treasures event which brought hundreds of people to the glen in search of hidden bottles of whisky.
In the post of festival administrator she will help to deliver the board's vision of increasing attendance at the five day celebration of Scotland's national drink, opening it up to more international visitors and new markets.
Working with festival partners and identifying new opportunities to expand the breadth of the festival offering will also be key to Pery's role.
She says, "My passion is for event-led tourism and I am looking forward to working with the board of directors to help cement the festival as one of the leading events of its kind anywhere in the world.
"One of my main objectives for the months ahead will be to get more distillery partners on board, and to work with more local businesses, accommodation and transport providers to highlight how we can all benefit from the increased number of visitors that the Festival attracts."
Pery, who was brought up in Speyside, has helped to manage Piping Hot Forres - host of the European Pipe Band Championships - for the past 18 months. The event, which draws 5,000 competitors and 10,000 spectators to the Moray town, will remain in Forres until 2016.
While living and studying in Northern Ireland, Pery was also involved in the delivery of large scale and high profile events including the Belfast Titanic Triathlon, Belfast City Marathon and MTV Titanic Sounds.
James Campbell, chairman of the Spirit of Speyside Whisky Festival
James Campbell, chairman of the Spirit of Speyside Whisky Festival, says that Pery's appointment will be pivotal to the ongoing success of the event.
He adds, "Pery has an incredible track record in delivering notable events to a variety of different audiences. She clearly has a passion for both event tourism and for the Moray area, and these two ingredients will combine perfectly to push the festival on to bigger and better things.
"We are all looking forward to working with Pery on the 2015 festival and although it is still months away, we already have many of the plans in place. Every year we have been able to go from strength to strength and we hope that next May we will be welcoming even more people to this part of the world."
The 2015 Spirit of Speyside Whisky Festival - and its traditional musical arm the Spirit of Speyside Sessions - takes place from April 30 to May 4. Further information about the event is available at www.spiritofspeyside.com Tickets for events will go on sale in late January 2015.
Read about The Spirit of Speyside Whisky Festival 2014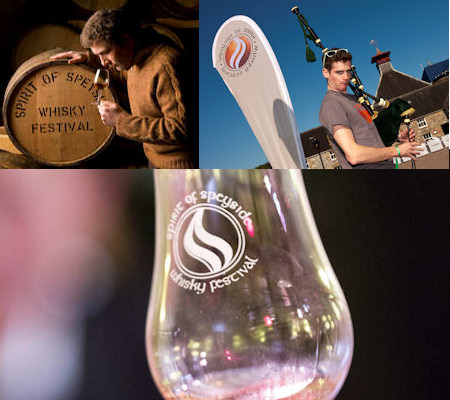 << Back to all the latest whisky news brought to you by Planet Whiskies