Laphroaig launches exquisite new single malt – Laphroaig Lore :: "The richest of the rich" :: 22nd March, 2016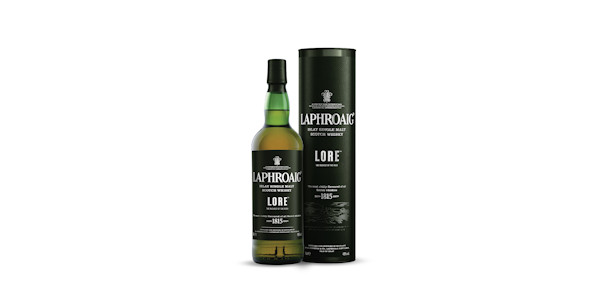 Tuesday 22 March 2016: To celebrate a legacy of producing the world's most richly flavoured single malt, Laphroaig announces the highly-anticipated launch of Laphroaig Lore, known as the richest of the rich.
Lore :: A body of traditions and knowledge on a subject or held by a particular group, typically passed from person to person by word of mouth.
Distributed by Maxxium UK and crafted by Laphroaig Distillery Manager John Campbell, Laphroaig Lore is drawn from a variety of casks including first-fill Bourbon barrels, quarter casks and Oloroso Sherry hogsheads to create a unique richness.
As the name suggests, this new expression is inspired by traditions and tales passed down from generation to generation of Laphroaig's Distillery Managers since 1815.
Legend has it the Laphroaig lore began around 1800 when brothers Alexander and Donald Johnston invented and crafted a recipe for an extraordinarily rich single malt, even before the Laphroaig distillery officially existed in 1815. The recipe was further developed and refined in the 1920s by Laphroaig Distillery Manager, Ian Hunter, who pioneered the use of ex-Bourbon casks. Further chapters were added by the 20th century's only female Scotch whisky distiller, Bessie Williamson, and by luminaries such as Iain Henderson.
Campbell comments: "Over the generations, distillery managers like me have made their own contributions to the quality and character of Laphroaig. From the founding of Laphroaig, these custodians have each made their own mark, whether it was drying the malting barley at lower temperatures than most, using two sizes of spirit still, pioneering the use of ex-Bourbon barrels, or reintroducing the quarter cask to Scotch whisky-making. Each of these decisions have made Laphroaig the unique, premium whisky it is today. We make the whisky we make because of what has been passed on down to us."
Campbell adds: "Laphroaig Lore is the story of Laphroaig itself. It's a massive whisky, as bold as it is deep, and one that I sincerely hope does justice to the many generations of Laphroaig distillery managers. It's our story, bottled, the richest of the rich."
Tasting notes:
COLOUR: Deep mahogany.
NOSE: Rich and smoky with seaside minerals and a hint of ash and bitter chocolate drops. Vanilla follows with oily unroasted chestnuts and a hint of fudge with a malty sweetness. A drop of water adds a creamy clotted cream note with fruit appearing in the form of unripe citrus in a flan glaze.
PALATE: Richly peaty with a spicy chilli bite.
FINISH: Short dry finish and a long sweet aftertaste.
This finest of Scotch whiskies is bottled at 48% ABV and will be available in luxury retailers and whisky specialists including Hedonism and The Whisky Exchange from 22nd March 2016 (700ml) priced at £85 (RRP).
<< Back to all the latest whisky news brought to you by Planet Whiskies
Distillery of the Month: November 2023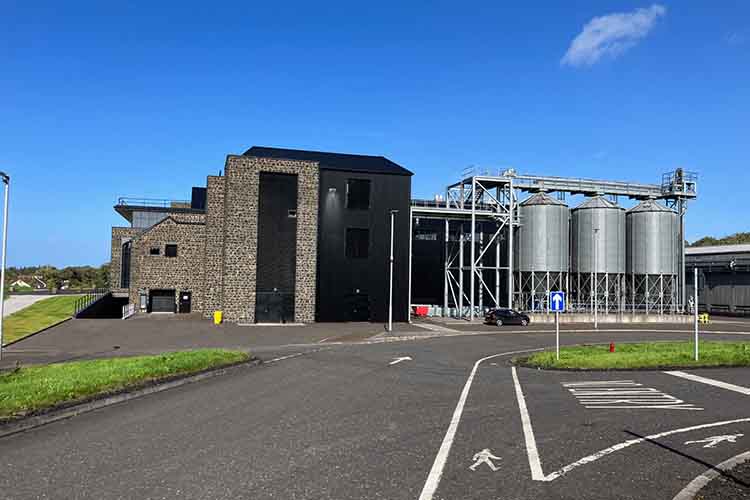 Planet Whiskies visited the new Bushmills Distillery in Northern Ireland on the 25th and 26th of September. Read our review of the experience of Bushmills and Northern Ireland at Planet Whiskies tour of Bushmills and Northern Ireland
You can also read the whole section about Bushmills Distillery at Bushmills Distillery Information on Planet Whiskies... So Bushmills is Planet Whiskies Distillery of the Month title for November 2023
Whisky Advent Calendars 2023
Get Newsletter
Subscribe to our newsletter to get latest news, popular news and exclusive updates.