Ballantine's Launches Innovative New Digital Campaign For Whisky Drinkers | 11th December, 2014
Published Date: 11th December 2014
See how the world is drinking whisky at Ballantineslive.com

Ballantine's, the No.1 whisky in Europe, has launched 'Ballantine's Live': a unique social experiment that explores how the world is drinking whisky through the data generated on social media platforms. The campaign seeks to engage with fans of Ballantine's Finest, driving awareness and education of Ballantine's 12 Year Old, and encouraging trial of the super-premium spirit.
Using the data generated by hashtags, images, filters, time of day and locations used by fans to share their whisky occasions online, Ballantine's will be able to then define whether the posts are typical of either a Ballantine's Finest or 12 Year Old occasion. This information will then be published on Ballantineslive.com, which will feature the most talked about Finest and 12 Year Old occasions on Twitter, the most 'checked-in' bars where people are enjoying their Ballantine's via Foursquare, and the most popular filters used on Instagram for people sharing their Ballantine's consumption moment.
Peter Moore, Ballantine's Global Brand Director
Peter Moore, Ballantine's Global Brand Director, comments: "We are excited to launch a new and innovative campaign that will educate Ballantine's Finest drinkers about the qualities of our 12 Year Old expression in a way that is both interesting and engaging. Ballantineslive.com will explore how internet users are drinking whisky in real time, while inspiring young adults to embark on an explorative journey of our award-winning Ballantine's range."
2014 has marked a strong period of successful and innovative initiatives for Ballantine's, which has seen the brand launch its ground-breaking online Ballantine's Golf Club, partner with popular music channel Boiler Room, challenge entrepreneurial bartenders to present their own vision for a dream bar and generate global support for the creation of the world's first whisky emoji.
Visit Ballantineslive.com to be part of Ballantine's social experiment.
<< Back to all the latest whisky news brought to you by Planet Whiskies
Distillery of the Month: November 2023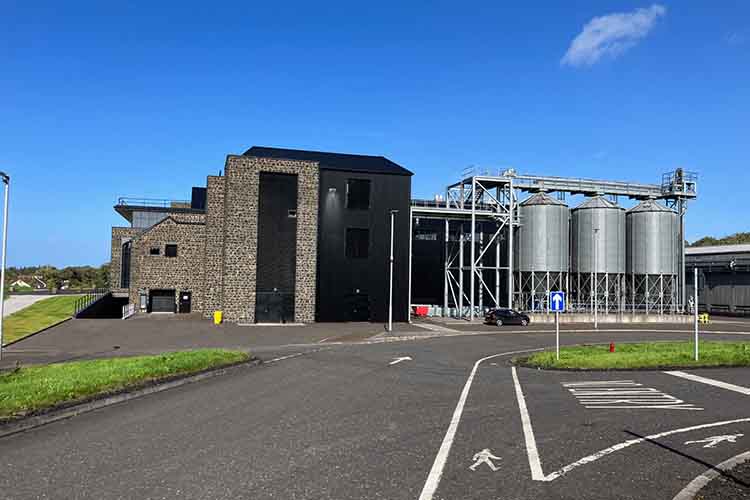 Planet Whiskies visited the new Bushmills Distillery in Northern Ireland on the 25th and 26th of September. Read our review of the experience of Bushmills and Northern Ireland at Planet Whiskies tour of Bushmills and Northern Ireland
You can also read the whole section about Bushmills Distillery at Bushmills Distillery Information on Planet Whiskies... So Bushmills is Planet Whiskies Distillery of the Month title for November 2023
Get Newsletter
Subscribe to our newsletter to get latest news, popular news and exclusive updates.