Spirit of Speyside Whisky Festival appoints two new volunteer directors to board
Published Date: 23rd April 2016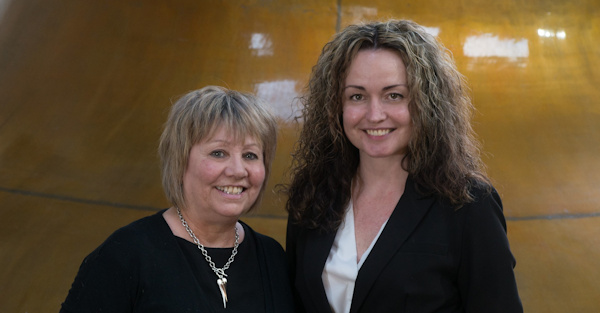 Two new faces have joined the board of volunteers behind the Spirit of Speyside Whisky Festival, helping to ensure that the 17th edition of the event later this month will be one of the best on record.
Industry stalwart Linda Mellis – who spent four decades with drinks giant Diageo before her retirement – has become a director of the Festival, along with Speyside Cooperage visitor centre manager Gill Reid.
Both women have been responsible for delivering first class visitor experiences in their careers, and plan to use their skills and expertise to benefit the Festival and its many thousands of guests from home and abroad.
The curtain rises on the annual Spirit of Speyside Whisky Festival on April 28, signalling the start of five days packed full of whisky, music, food and fun at locations throughout the region.
Although the Festival is managed by one full-time member of staff, the volunteer board of directors is responsible for ensuring its continued growth and position as one of the leading events of its kind in the world.
James Campbell, chairman of the Spirit of Speyside Whisky Festival, believes that Linda and Gill will be excellent additions to the board due to their vast knowledge of the whisky industry and customer service fields.
He adds, "The Festival aims to marry the opportunity to appreciate and learn more about our local whisky industry with a first-class visitor experience. Both Linda and Gill will be instrumental in helping to guide us as we move forward and grow the Festival in future years.
"Many of our visitors are quite staggered to learn that the driving force behind the Festival are volunteers who willingly give up their time to help because they feel so passionate about whisky and what the Speyside region has to offer.
"It's through their vision – and the sterling efforts of our festival manager Pery Zakeri in turning the vision into a reality – that the Festival has evolved into the leading event that it is today.
"As we prepare to raise a glass in toast to another successful Festival, I would like to thank all of our volunteer directors, past and present, for their outstanding commitment to making the Spirit of Speyside Whisky Festival an event like no other."
Linda worked for Diageo for 43 years, having started out as a typist before moving up the ranks. Before her retirement earlier this year, she was responsible for managing brand support malt distilling and marketing the distillery visitor centres and brand homes.
A long-standing supporter of the Festival since its inception in the late 1990s, she was recognised by the organisers for her commitment when they named her Spirit of Speyside Whisky Festival Ambassador of the Year last year.
Gill has been the manager of Speyside Cooperage Visitor Centre – a five-star attraction welcoming around 22,000 people annually – for two years. She has been responsible for raising the bar on the visitor experience by developing a 4-D extra-sensory film presentation and mini-cinema on site.
Prior to taking up the post, she was a partner in her family business - one of the UK's largest manufacturers of oak barrel garden products. She was responsible for developing the firm's export market and is a previous winner of UK Trade & Investment's Young Exporter of the Year.
The Spirit of Speyside Whisky Festival programme comprises almost 500 different events including distillery tours and tastings, outdoor activities, arts and crafts, food, music and comedy.
Tickets for events in the 2016 Spirit of Speyside Whisky Festival programme are available to buy at www.spiritofspeyside.com. The Festival is also active on social media – facebook.com/WhiskyFestival and @spirit_speyside on Twitter and on Instagram.
Read more about The Spirit of Speyside Whisky Festival 2016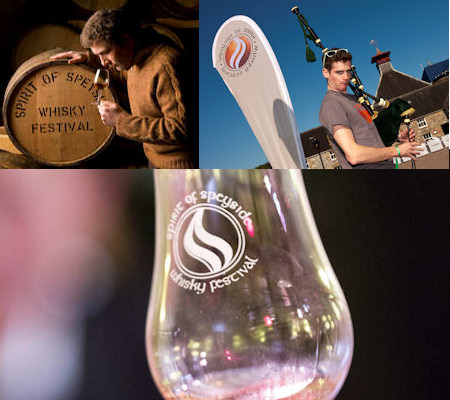 << Back to all the latest whisky news brought to you by Planet Whiskies
Distillery of the Month: November 2023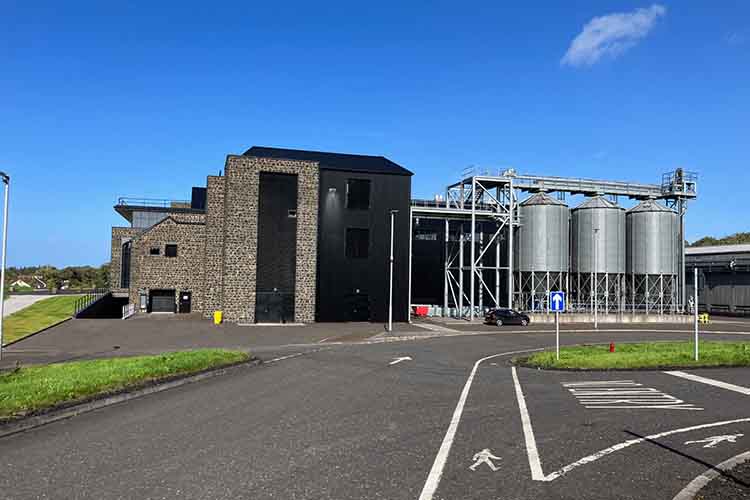 Planet Whiskies visited the new Bushmills Distillery in Northern Ireland on the 25th and 26th of September. Read our review of the experience of Bushmills and Northern Ireland at Planet Whiskies tour of Bushmills and Northern Ireland
You can also read the whole section about Bushmills Distillery at Bushmills Distillery Information on Planet Whiskies... So Bushmills is Planet Whiskies Distillery of the Month title for November 2023
Get Newsletter
Subscribe to our newsletter to get latest news, popular news and exclusive updates.