SPEY encapsulates the spirit of Whisky Live Holland in a bottle :: 27th May, 2015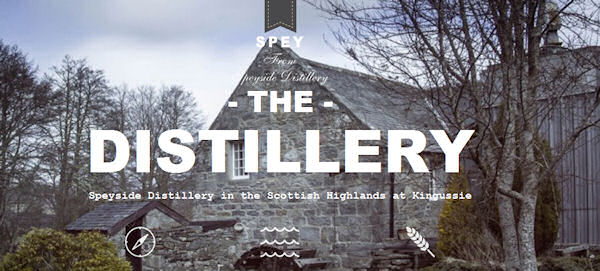 A Speyside malt will be the toast of an international whisky festival – after being specially selected as the signature drink of its 2015 event.
An expression of SPEY from Speyside Distillerysingle malt has been chosen for Whisky Live Holland's bottling of the year.
The event - the oldest and largest event dedicated to whisky in the Netherlands - has bought a SPEY 2007 single cask sherry butt which will be bottled at cask strength and sold in limited numbers.
Each bottle will have a 2015 festival labelling which will include the cask and bottle number, making it a highly collectible item.
It will be bottled two months before Whisky Live Holland and as orders can be placed now on the festival website, it is expected to sell out long before the three day celebration kicks off in November.
Festival organiser Wouter Wapenaar - a Keeper of the Quaich - became aware of SPEY last year, with its distinct bottle and packaging catching his eye. The single malt Scotch whisky is produced at the boutique Speyside Distillery near Kingussie in the Highlands.
He says there is stiff competition to be chosen as the festival bottling because it offers fantastic exposure of the selected brand. SPEY was the clear choice this year, wowing the tasting panel with its flavour and characteristics.
"Each year we buy a cask which is bottled and specially labelled as The Whisky Festival Bottling," Wouter explains.
"SPEY was introduced last year in Holland and I had visited the distillery years ago, with good memories. I contacted the importer, who has been an exhibitor at Whisky Live since it started in Holland, and we got samples and chose the best one.
"After bottling, which will take place in September, we will know the exact alcohol by volume.
"The bottle will have a special label which mentions the festival, number of cask, number of bottle and it will become a collectable. Often clients buy two bottles, one to drink and one to keep."
While all bottles are likely to be snapped up before the event, the 6,000-plus festival visitors to will be able to sample a taste of SPEY from its exhibition stand.
Speyside Distillers Co Ltd managing director Patricia Dillon is delighted with the international whisky festival at The Hague tie-in.
She says, "To be associated with Whisky Live Holland in this way is a great opportunity for SPEY whisky. It is a huge honour for us to be selected as the Festival bottling, and we are delighted with the feedback from the event organisers on the quality of our product.
"Paul Dempsey from our commercial team worked very closely with our importer in the Netherlands – Whisky Import Nederland - to introduce SPEY in Holland. He is so pleased that one of the results of that partnership has been this fantastic accolade from Whisky Live Holland.
"The exposure that will be achieved through being the festival's bottling of the year will develop awareness of SPEY in Europe and by having a stand at this event we look forward to meeting and mingling with whisky lovers from all over the world and sharing the secret of the SPEY brand."
Details of the SPEY limited edition bottling features on the festival website, www.whiskyfestival.nl from where it can be ordered.
Whisky Live Holland takes place from 13 -15 November 2015 at The Hague. The oldest and biggest whisky event in the Netherlands, it is supported by importers and distributors of whisky, representing hundreds of whisky brands.
The programme features whisky trams, masterclasses, cocktails, trails, books and the opportunity to meet whisky distillers, writers and other celebrities.
Demand for tickets is so high that the festival has been a complete sell out for the past five years in a row.
Speyside Distillery near Kingussie is home of the SPEY brand of malt whisky. It has been in production since 1990 and is operated by Speyside Distillers Ltd. In 2012 the SPEY brand and packaging with its specially designed unique bottle was introduced.
For further information about Speyside Distillery, visit www.speysidedistillery.co.uk. Follow Speyside Distillery on Twitter @SpeySingleMalt and on Facebook at facebook.com/speysidedistillery
<< Back to all the latest whisky news brought to you by Planet Whiskies
Distillery of the Month: November 2023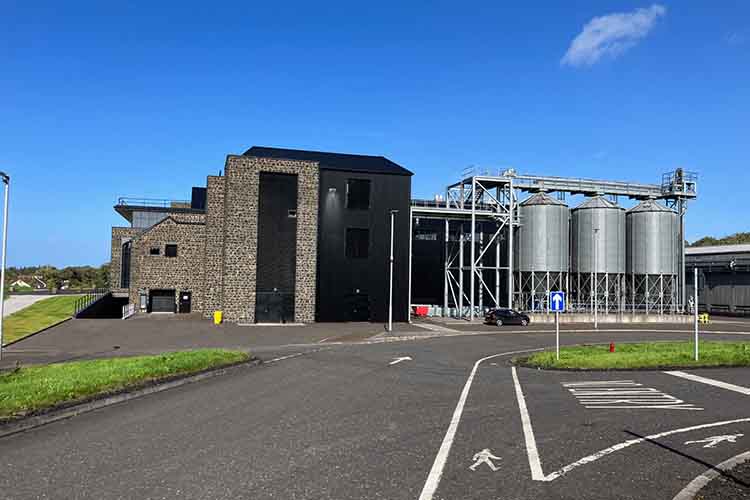 Planet Whiskies visited the new Bushmills Distillery in Northern Ireland on the 25th and 26th of September. Read our review of the experience of Bushmills and Northern Ireland at Planet Whiskies tour of Bushmills and Northern Ireland
You can also read the whole section about Bushmills Distillery at Bushmills Distillery Information on Planet Whiskies... So Bushmills is Planet Whiskies Distillery of the Month title for November 2023
Get Newsletter
Subscribe to our newsletter to get latest news, popular news and exclusive updates.