The Glenlivet | New Single Cask Edition The Glenlivet Kymah Released As Heinemann Duty Free Travel Retail Exclusive
Published Date: 1st May 2014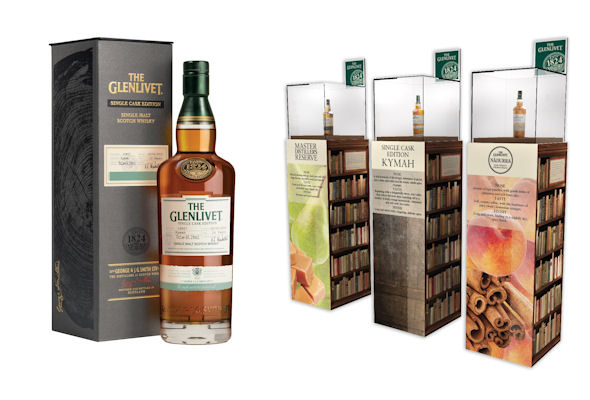 Pernod Ricard Travel Retail Europe has unveiled the latest of its much-anticipated, limited edition Single Cask Editions – The Glenlivet Kymah. This exclusive edition is limited to 528 hand written and individually numbered bottles and is launching exclusively with Heinemann Duty Free at Frankfurt airport. The Glenlivet Kymah has been hand-selected by co-owner Claus Heinemann and will be the main focus of a The Glenlivet portfolio activation running across Frankfurt airport during May 2014. Also highlighted will be two other Travel Retail exclusive expressions from The Glenlivet – Master Distiller's Reserve and the newly-launched, Nàdurra Oloroso.
<< See the range of Glenlivet Scottish Single Malts
Each expression in the Single Cask Editions range is non-chill filtered and offers a unique take on The Glenlivet's flawless and complex character. Sourced from a single cask, each bottle is extremely limited and showcases The Glenlivet Distillery's commitment to craft production.
The Glenlivet Kymah Single Cask Edition takes its name from the Kymah Burn, a tributary of the River Livet, which evokes the natural beauty of the celebrated Speyside region. It is a rare, limited edition whisky that has been aged in a single ex-sherry butt for 16 years, and is bottled at 60.1% ABV.
The striking brand spaces in the Heinemann shops at Frankfurt airport have been designed to mirror The Glenlivet's contemporary style. As well as being introduced to the Guardians of The Glenlivet - the brand's global community of consumers - travellers passing through Frankfurt B-East will be invited to relax and play a game of pool on a custom-built The Glenlivet table. Further visibility is achieved via multiple sampling points and wooden and glass product glorifiers reinforcing The Glenlivet's story and handcrafted credentials, while highlighting its unique positioning as the single malt that started it all. In Frankfurt B-Schengen eye-catching sensory pods will bring The Glenlivet's tasting notes to life, further encouraging consumers to interact with the brand.
Jessica Spence Senior Consumer and Digital Marketing Manager, Pernod Ricard Travel Retail Europe
Jessica Spence Senior Consumer and Digital Marketing Manager, Pernod Ricard Travel Retail Europe, comments "We are very passionate about our Single Cask Editions range; each whisky highlights the subtle, complex and elegant style synonymous with The Glenlivet. Kymah's journey is unique as it began high on the slopes of Carn na Glascoill in the Ladder Hills. We are very happy to have been able to offer Heinemann Duty Free, one of our key customers, the opportunity to select such a rare expression. What makes this activation even more exciting is that it's presented alongside two other Travel Retail exclusives from The Glenlivet. We really look forward to seeing travellers' and whisky enthusiasts' responses to such a highly prized expression."
Claus Heinemann, co-owner of Gebr. Heinemann, said "We are delighted to have partnered with Pernod Ricard Travel Retail Europe in the creation of The Glenlivet Kymah Single Cask Edition. As a loyal fan of The Glenlivet myself, I was honoured to be invited to The Glenlivet Distillery in 2014 to hand-select the single cask in which The Glenlivet Kymah was matured. We are very excited to unveil this rare and exceptional whisky as a Heinemann exclusive in our Frankfurt stores."
The Glenlivet Kymah Single Cask Edition 70cl bottle retails at 249€.
<< See the range of Glenlivet Scottish Single Malts
<< Back to all the latest whisky news brought to you by Planet Whiskies
Distillery of the Month: December 2023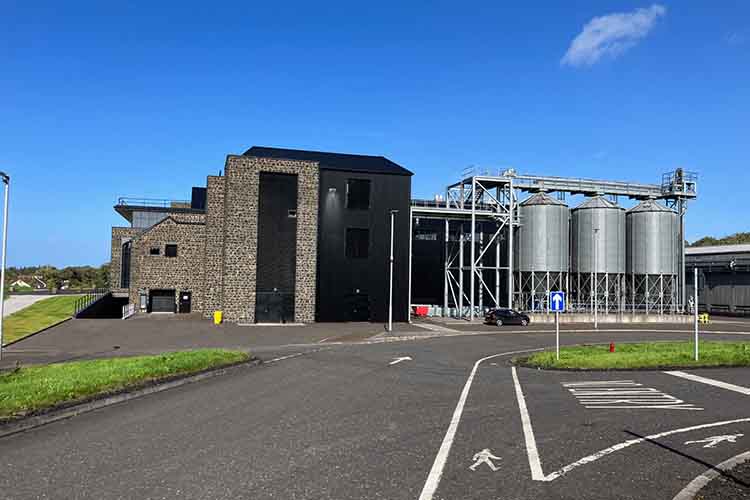 Planet Whiskies visited the new Bushmills Distillery in Northern Ireland on the 25th and 26th of September. Read our review of the experience of Bushmills and Northern Ireland at Planet Whiskies tour of Bushmills and Northern Ireland
You can also read the whole section about Bushmills Distillery at Bushmills Distillery Information on Planet Whiskies... So Bushmills is Planet Whiskies Distillery of the Month title for December 2023
Get Newsletter
Subscribe to our newsletter to get latest news, popular news and exclusive updates.