Introducing Highland Park Ice Edition :: 'Celebrating Norse myths, legends and our Viking roots' :: 10th March. 2016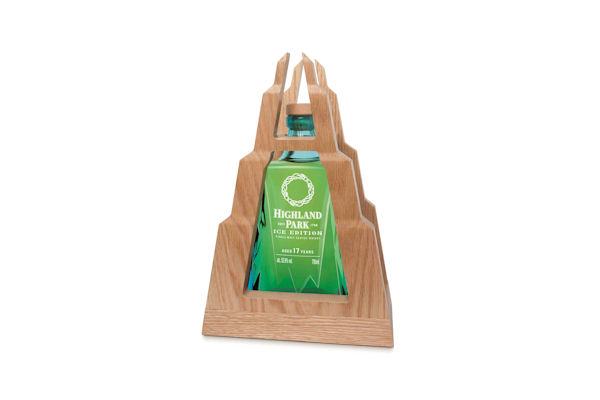 Highland Park, the award-winning single malt whisky distributed by Maxxium UK, is proud to announce the launch of their ICE EDITION. 
This stunning expression celebrates the Viking roots of the brand's Orkney Island home, where the Norse influence and culture were woven for hundreds of years before Highland Park single malt whisky was created.
Naturally vivid and radiant in colour with a 53.9% ABV, this special edition has been aged predominantly in ex-bourbon casks and is limited globally to only 30,000 bottles.
Jason R. Craig, Brand Director, Highland Park, commented: "This 17 year old single malt has a classic Highland Park flavour. The dynamic soft spicy notes complement and intertwine with creamy vanilla hues, providing a balanced, long finish - a truly harmonious whisky to savour.
"In blue tinted bespoke glass reflecting dazzling and glittering ice, the bottle shape has been designed to evoke the distinctive sharpness and coolness of the mythical and magical Ice Realm." 
This new edition is encased in a stunning mountain shaped wooden cradle with accompanying wooden stopper. The intricate circle design on the label itself represents the circle of life – the creation of the world, protected by a dragon, a mythical creature often central in classic Norse mythology. A booklet accompanying this new variant, recounts the story of the realm of the Ice Giants and their wonderfully colourful battle against the Gods to rule the world.
ICE Edition will be followed by FIRE Edition in 2017 and follows on from the recent Valhalla Collection which championed the stories of four legendary Gods:  Thor, Loki, Freya and Odin who were to be found in Asgard.
Highland Park ICE Edition is available from specialist whisky retailers including Whisky Exchange and Master of Malt for an RRP of £190.
Tasting Notes: Highland Park ICE / 53.9% / 17 year old
Colour: Naturally radiant and vivid in colour; glacial, mirror-like brightness
Nose: Resplendent aromas of cool, fresh pineapple and ripe mango sorbet come to life in this celebration of glacial character. Silvery shards of smoke give way to the frosty kick of root ginger.
Palate: Like the Ice Giants themselves, the palate is powerful yet mellifluous. In true Highland Park style the combination of an argent, misty peat smoke is intertwined with pearly iridescent vanilla seeds and overtones of molten orris root.
Finish: Beautifully balanced, the creamy, rich, oily finish snowballs into long lingering woodiness and dry, feverish spices, providing a scintillating and harmonious whisky to savour.
<< View the whole range of Highland Park Single Malts
<< Back to all the latest whisky news brought to you by Planet Whiskies
Distillery of the Month: November 2023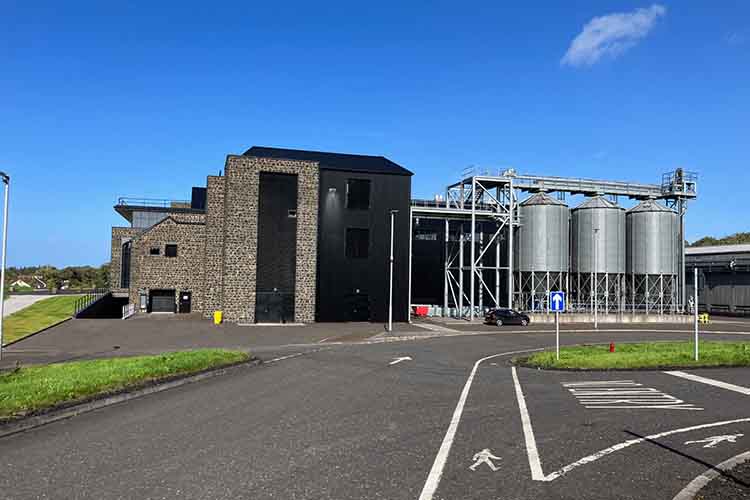 Planet Whiskies visited the new Bushmills Distillery in Northern Ireland on the 25th and 26th of September. Read our review of the experience of Bushmills and Northern Ireland at Planet Whiskies tour of Bushmills and Northern Ireland
You can also read the whole section about Bushmills Distillery at Bushmills Distillery Information on Planet Whiskies... So Bushmills is Planet Whiskies Distillery of the Month title for November 2023
Whisky Advent Calendars 2023
Get Newsletter
Subscribe to our newsletter to get latest news, popular news and exclusive updates.