Spirit Of Speyside 2015 :: Football legend Michael Owen visits Speyside Distillery during world-famous dram fest :: 6th May, 2015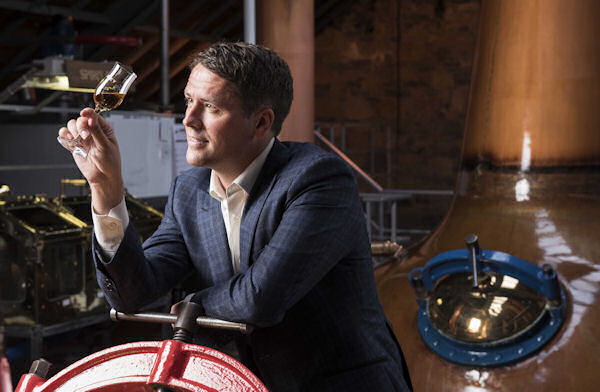 A former England footballer has experienced the world-famous Spirit of Speyside Whisky Festival for himself – with a visit to a distillery that has taken part in the dram-fest for the first time this year.
As a global ambassador for SPEY whisky, Michael Owen called in on its spiritual home, Speyside Distillery, on the closing day of the 2015 festival.
Since retiring from professional football, the star - who played for Liverpool, Real Madrid, Newcastle United, Manchester United and Stoke City - has been the face of SPEY whisky in the Far East.
But while Michael is familiar with the deluxe malt, he is a newcomer to the whisky festival, just like the distillery itself.
It is the first year that the small, boutique distillery, has joined in the five day programme, sharing its secret by opening its doors to a series of exclusive tours hosted by distillery manager Sandy Jamieson.
Michael surprised visitors yesterday (Monday, 4th May) by dropping in on the celebrations, during which dozens of whisky lovers have been able to get a rare glimpse behind the scenes of the distillery.
He says, "It was great to be able to visit the distillery and be with my SPEY family as they celebrate being part of the Festival for the first time. There has been a real buzz about the distillery today and I have really enjoyed meeting people who have come from all over the world to visit the Festival.
"You can tell that these people are very passionate about whisky, and it has been a great experience to see them learn more about SPEY and the distillery where it is created."
Patricia Dillon, Managing Director of Speyside Distillers Co., says "Michael has become a familiar Brand Ambassador for SPEY in Asia therefore I am delighted that Michael has joined us during the festival to raise awareness of the SPEY brand among lovers of whisky both in the UK and other parts of the world."
Nosings and tastings from four specially selected single malt expressions with varying vintage and cask finishes have been led by Sandy, who has a wealth of experience in the whisky industry.
The distillery has also had Aviemore-based Joanna Miller who specialises in print making and screen painting as its artist in residence, and linked up with the nearby Strathspey Steam Railway to offer visitors on-board nosings and tastings served alongside afternoon tea over the festival weekend.
By joining this year's programme, Speyside Distillery, located near Kingussie and set against the backdrop of the Cairngorm mountain range, has extended the reach of the festival, becoming the most southerly distillery in the region to take part.
Spirit of Speyside Whisky festival chairman James Campbell is delighted that Speyside Distilllery has come on board this year and helped expand the mix of events and establish new partnerships.
James says: "The continued success and appeal of the festival depends upon being innovative, creative and of course having support right across the industry in Speyside.
"We warmly welcome Speyside Distillery as a new partner this year and look forward to these friendships and links thriving in the future."
John Harvey McDonough, CEO of Speyside Distillery, is confident that the distillery's connections with the festival will develop and grow.
John says, "We are thrilled that Michael, a true icon of international football as well as a great family man, is able to visit SPEY while the whisky festival is in full flow.  
"We're very pleased to be part of an internationally renowned festival that does so much to celebrate the industry and its heritage, its people and of course its produce."
The 16th annual festival drew to a close yesterday (Monday), having featured a packed programme of over 400 events, with music, crafts, food activities running alongside a wide range of distillery tours and tastings. Some distilleries, like Speyside, have been open to the public for the first time in their history.
Speyside Distillery, home of the SPEY brand of malt whisky, has been in production since 1990 and is operated by Speyside Distillers Ltd.
While Speyside Distillery is not normally open to the public it may be familiar to the public as it appeared in the BBC television series Monarch of the Glen as Lagganmore Distillery.
For further information about Speyside Distillery, visit www.speysidedistillery.co.uk. Follow Speyside Distillery on Twitter @SpeySingleMalt and on Facebook at facebook.com/speysidedistillery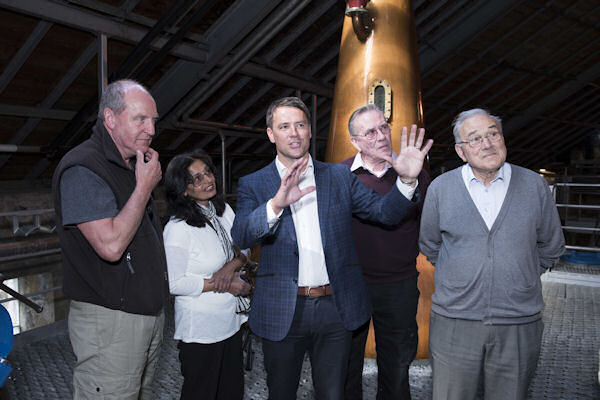 Read more about The Spirit of Speyside Whisky Festival 2015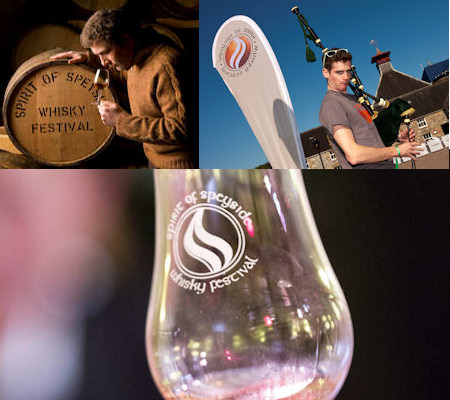 << Back to all the latest whisky news brought to you by Planet Whiskies
Distillery of the Month: November 2023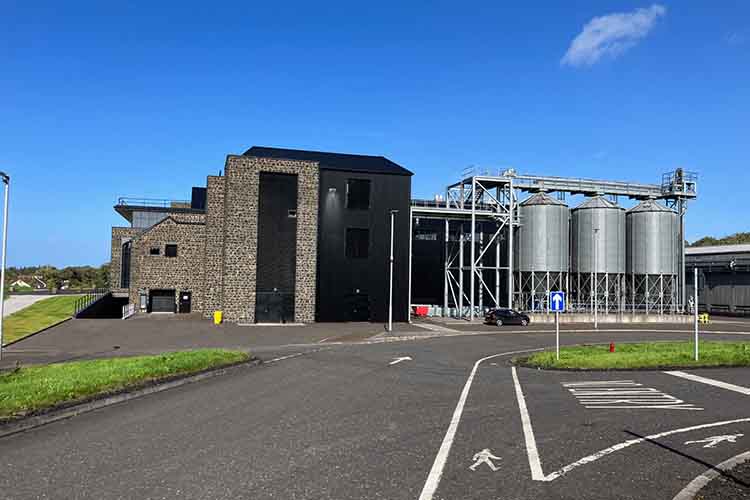 Planet Whiskies visited the new Bushmills Distillery in Northern Ireland on the 25th and 26th of September. Read our review of the experience of Bushmills and Northern Ireland at Planet Whiskies tour of Bushmills and Northern Ireland
You can also read the whole section about Bushmills Distillery at Bushmills Distillery Information on Planet Whiskies... So Bushmills is Planet Whiskies Distillery of the Month title for November 2023
Whisky Advent Calendars 2023
Get Newsletter
Subscribe to our newsletter to get latest news, popular news and exclusive updates.