Laphroaig distillery crowned Whisky Visitor Attraction of the Year - 8th April, 2014
Published Date: 8th April 2014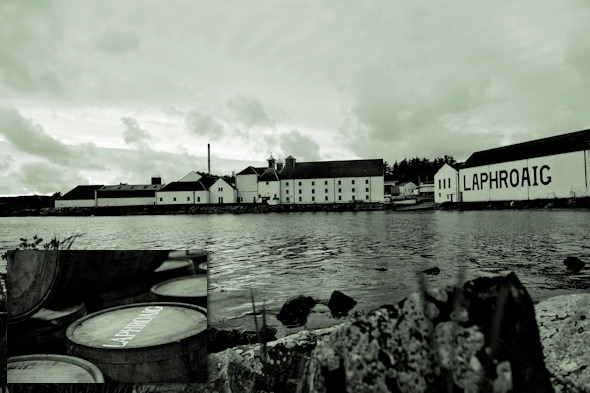 << See the range of Laphroaig Single Malts Whisky
Laphroaig Single Malt Scotch Whisky, distributed by Maxxium UK, has been awarded the Whisky Visitor Attraction of the Year in Whisky Magazine's global Icons of Whisky 2014 competition.
The annual industry awards, organised by Whisky Magazine, recognise the very best people and places in the whisky industry around the world. The awards involve country heats to find the best companies in the leading whisky nations of the world, which then compete against each other for the overall Icons of Whisky.
Laphroaig Distillery Manager, John Campbell said: "As the No.1 selling Islay single malt whisky we are thrilled to be recognised as one of Whisky Magazine's prestigious global Icons of Whisky. For nearly 200 years, we've worked hard to ensure that the distillery reflects the same distinctiveness one would find in a bottle of Laphroaig. From guided tours to our Friends of Laphroaig loyalty program, we welcome visitors into the family by gifting a plot of Islay land they can call their own while offering a truly memorable experience."
The Whisky Magazine editorial panel noted that the Laphroaig Distillery "offers a warm welcome to visitors from across the world. From a walk through tour to owning your piece of Islay, Laphroaig has stamped its mark on the visitor [centre] experience."
The Laphroaig Distillery also won the Scottish Icons of Whisky last year and is the current holder of the Drammie award for best distillery tour in the world, which it has won for two consecutive years.
To find out more information about Laphroaig or how to become a Friend of Laphroaig please visit www.laphroaig.com. Please enjoy our brand responsibly www.drinkaware.co.uk
<< See the range of Laphroaig Single Malts Whisky
<< Back to all the latest whisky news brought to you by Planet Whiskies