Irish Distillers Pernod Ricard Celebrate 30 years of Midleton Very Rare
Published Date: 28th October 2014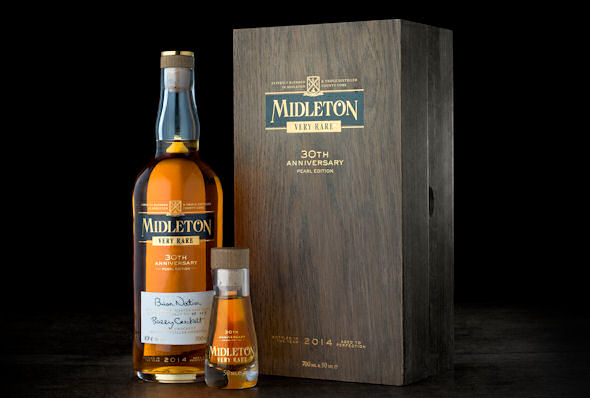 The Midleton Distillery has unveiled Midleton Very Rare 30th Anniversary Pearl Edition; an exclusive, limited edition created to celebrate the 30th anniversary of the expression heralded by many whisk(e)y experts as the pinnacle of Irish whiskey.
A true Irish masterpiece and a perfectly balanced exemplar of the Midleton Very Rare style, Pearl Edition is the result of a collaboration between Master Distiller, Brian Nation, and Barry Crockett, Master Distiller Emeritus, who share between them more than 60 years' distilling experience at the Midleton Distillery in County Cork.
Barry and Brian personally selected a 1984 Single Pot Still Irish Whiskey and a 1981 grain whiskey respectively to blend into a whiskey of exceptional quality. As is tradition, both whiskeys have been matured in American oak barrels, which after 30 years have imparted luscious vanilla and delicate honey flavours.
Local artisans have collaborated to provide exceptional and authentic packaging for the expression, befitting its outstanding quality and rarity. Each presentation pack is bespoke; the Leadbetter family of glassblowers from Jerpoint Glass Studio, Co. Kilkenny, has shaped each bottle individually, which sits in a grand box fashioned from the mightiest Irish oak by some of Ireland's most-skilled, wood craftspeople from Co. Wexford. The case houses a limited edition, celebratory booklet and a hand-blown miniature of Midleton Very Rare Pearl Edition to allow whiskey lovers to taste and share the whiskey without opening the full bottle.
Midleton Very Rare Pearl Edition continues the tradition of featuring the signature of the creator on the label. As Master Distiller Emeritus, Barry Crockett returned to craft the expression with Master Distiller Brian Nation, the bottle features both names in recognition of their joint creation. Nation comments:
"Midleton Very Rare Pearl Edition has been 30 years in the making; 30 years of craft, 30 years of tradition and 30 years of patience. The liquid, its bottle and the presentation box are examples of the finest Irish craftsmanship, and offer whiskey aficionados the ultimate Irish whiskey experience by perfectly capturing our Irish heritage as we look to the future. Pearl Edition sets a new benchmark for Midleton Very Rare and the distillery's Prestige Collection, as we continue to craft innovative whiskeys to further enhance the Irish whiskey renaissance."
Barry Crockett, Master Distiller Emeritus, added: "Few things are worth coming out of retirement for, but the opportunity to be a part of the creation of Midleton Very Rare Pearl Edition is certainly one of them. The whiskey is Midleton's most prized possession and represents the greatest milestone since I crafted the first ever edition of Midleton Very Rare back in 1984. It is an honour to be a part of this release and Ireland's rich distilling heritage, and I hope discerning drinkers and whiskey enthusiasts cherish every drop."
With only 117 bottles in existence, Midleton Very Rare Pearl Edition will be available in Ireland, UK, France, Germany and China, priced at €6,000 or equivalent, from November 2014.
<< Back to all the latest whisky news brought to you by Planet Whiskies
Distillery of the Month: November 2023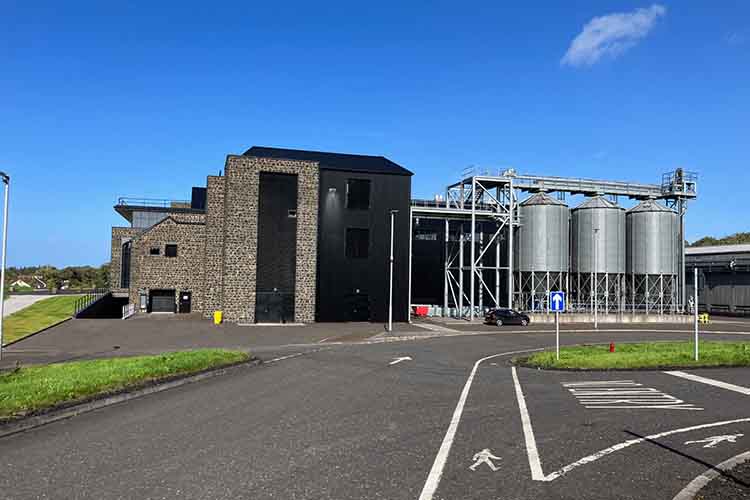 Planet Whiskies visited the new Bushmills Distillery in Northern Ireland on the 25th and 26th of September. Read our review of the experience of Bushmills and Northern Ireland at Planet Whiskies tour of Bushmills and Northern Ireland
You can also read the whole section about Bushmills Distillery at Bushmills Distillery Information on Planet Whiskies... So Bushmills is Planet Whiskies Distillery of the Month title for November 2023
Get Newsletter
Subscribe to our newsletter to get latest news, popular news and exclusive updates.