World's malt whisky capital prepares to party as curtain rises on Spirit of Speyside Whisky Festival :: 26th April, 2016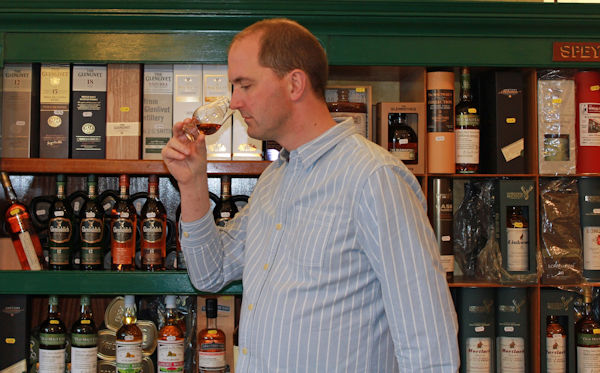 Set against rolling hills and surrounded by lush countryside, Dufftown would appear - on the face of it - to be just another picture-perfect little town in the heart of Speyside's whisky country.
But this unassuming little community with a population of only 1,600 is actually a powerhouse of Scotch whisky production – and is globally renowned as the malt whisky capital of the world. 
If that wasn't enough of a claim to fame, for five days every year Dufftown also becomes the epicentre of the Spirit of Speyside Whisky Festival – an event that draws thousands of whisky lovers from home and abroad. 
There are over 500 different events at this year's Festival, which kicks off on Thursday (April 28), and dozens of them will be taking place in Dufftown. From whisky tasting and whisky WAGs to barrel racing and ceilidh dancing, the town offers a programme of events like no other in the Festival. 
Festival manager Pery Zakeri says, "The ingenuity of event providers in Dufftown never ceases to amaze me. Just when you think they've done everything possible, they'll come up with something completely new. 
"The really great thing is how the community gets behind the event, and that's important to us as a Festival because it all helps to give visitors such an authentic experience. 
"They can come and meet the people who actually produce the whisky they drink, and then visit towns and villages and meet the locals for whom whisky is not just a product – it's their lifeblood." 
Dufftown is renowned as the malt whisky capital because there is nowhere else with such a high concentration of distilleries: there is a saying that Rome was built on seven hills, but Dufftown stands on seven stills. 
Whisky is produced in such significant volumes within its catchment that it's believed the town raises more revenue for the Treasury per head of population than any other part of the UK. 
There have been nine different distilleries operating out of Dufftown at various points in its history, but not all of them are still running. Even those who are not aficionados will have heard of globally renowned brands like Glenfiddich and The Balvenie, but there is also Mortlach, Parkmore, Glendullan, Convalmore, Dufftown, Pittyvaich and Kininvie.
 Visitors will be able to see these distilleries in a walk organised by local tour guide Michelle Myron. But, being Dufftown, this isn't just an ordinary walk – Whisky and WAGS is a 6km hike around the village for women-only during which they will taste drams from the distilleries paired with exquisite chocolates from Iain Burnett Highland Chocolatiers.
 There are still some places available on the walk, which takes place on Saturday and sets out at 4pm.
 "Dufftown is always a very special place to visit at any time of the year, but there is always a fantastic buzz during the Festival. We have some great events lined up, and lots going on that will bring both local people and visitors together," says Michelle.
 Festival-goers will also have the chance to sample specially created whisky ice cream at the Balvenie Street Ice Cream Shop, enjoy live music and a ceilidh on board the Keith-Dufftown Railway Line, learn how to blend whisky at Glenfiddich, and even snag some genuine whisky memorabilia at a pop-up shop organised by Speyside Rotary Club.
 There will be a carnival atmosphere on Sunday, May 1 as the Dufftown Whisky Street Festival takes place throughout the afternoon. There's live music, a 10K race between the distilleries, the chance to take part in barrel racing and sample a range of whisky cocktails and cupcakes.
Mike Lord is owner of The Whisky Shop Dufftown – a veritable Aladdin's cave of whisky which many visitors make a pilgrimage to during the Festival. He is one of the Festival's most prolific event providers, and has been responsible for introducing some of the most unusual events to the programme.
 He's masterminded competitions where visitors find the best whisky to pair with bacon rolls and haggis, organised bus tours to distilleries that only open to the public during the Festival and also stages numerous special events and tastings at his shop.
 Mike says, "Dufftown is the beating heart of the malt whisky industry, producing something like 40 million litres of pure alcohol per year. Over 10% of the industry's capacity is in our town – that's the same amount of alcohol as in over 140 million bottles of whisky. 
 "Breathing in all that angelic air is probably why each year we come up with so many different events from the norm for The Spirit of Speyside Whisky Festival. Whether it's finding the best malt to go with a bacon a roll or an in-depth tasting on the influence of different woods on the maturation of whisky we have it all. We try and make whisky fun and informative for everyone.
 "Some other whisky retailers have told me my shop is in the middle of nowhere but all that The Malt Whisky Capital of the World has to offer is only an hour from the airports in Aberdeen and Inverness. 
 "Those other shops don't get a still man from Glenrothes popping in to buy some beer, the head of distilling for Chivas Brothers dropping by in for a chat, Diageo's key production guy for Speyside wanting an opinion on flanged stills or the visitor centre manager for Glenfarclas dropping off some stock. These are all local people: visitors can meet them in my shop, in our restaurants, in our pubs and our shops."
 As one of the world's biggest festivals celebrating of Scotland's national drink, the Spirit of Speyside Whisky Festival features a packed programme of almost 500 events, with music, crafts, and food themes running alongside a wide range of distillery tours and tastings.
 Tickets for all events in the 2016 Spirit of Speyside Whisky Festival programme, including The Glenlivet Over the Decades, are available to buy now at www.spiritofspeyside.com. The Festival is also active on social media – facebook.com/WhiskyFestival and @spirit_speyside on Twitter and on Instagram.
Read more about The Spirit of Speyside Whisky Festival 2016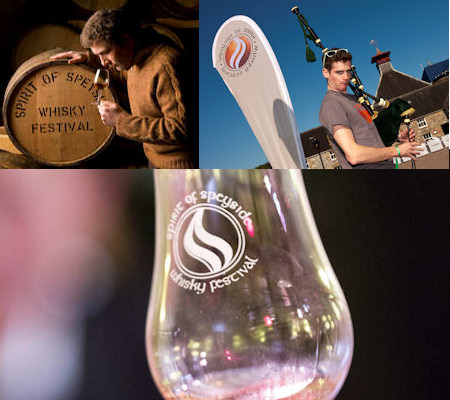 << Back to all the latest whisky news brought to you by Planet Whiskies