Spirit Of Speyside 2015 :: Bakers encouraged to think – and bake – whisky in new competition whipped up for Spirit of Speyside Whisky Festival :: 5th February, 2015

A competition that has been whipped up in Scotland's malt whisky country, is calling on bakers to 'think whisky' and add a dash of the amber nectar to their next batch of buns.
Food and drink experts in Speyside - Scotland's most prolific whisky-producing region – have laid down a challenge to bakers to invent whisky-inspired muffins and cupcakes.
Bakers can either produce cakes with Speyside malt as a main ingredient, or put forward a pairing proposal where the recipe has been devised to go with a particular dram.
The competition is organised by The Whisky Shop Dufftown and will be one of the key events at the Spirit of Speyside Whisky Festival, which takes place from April 30 to May 4.
During the five-day celebration of the national drink, distilleries, shops, bars, pubs and whole communities welcome visitors with drams, ceilidhs, music, special events, and this year - cakes.
The creator of the overall winning recipe will be treated to a luxury Speyside break which will include a two night stay at the Dowans Hotel in Aberlour, a special distillery tour and a voucher for The Oakwood Cookery School in Elgin.
Mike Lord, owner of The Whisky Shop Dufftown, came up with the baking contest. He says that with 2015 being Scotland's Year of Food of Drink, it seemed an ideal time to convince bakers to push the boundaries of their creativity.
 "Home baking is again a real focus for people thanks to shows like the Great British Bake Off, so what better way to celebrate this important year for food and drink than by being inspired by our greatest product?
"The muffin or cupcake can either be created to pair with a specific Speyside dram, contain the whisky in the recipe or be inspired by Speyside's finest in some other way. The whisky chosen should be readily available in the UK. 
"The many different Speyside whiskies have a tremendous range of flavours and pairing them with food is a true delight.  It can emphasise flavours in the food or in the whisky.  It can even bring out entirely new flavours as well."
In the lead up to the festival, judges will draw up a shortlist of their favourite recipes, before inviting visitors to choose their favourite combination at a tasting event which The Whisky Shop Dufftown will organise as part of the festival programme.
Bakers are asked to enter by supplying a detailed recipe, a picture of the finished baking and a short summary of no more than 300 words on the inspiration behind the entry. A video showing the making of the muffin or cupcake that could be used on social media would be great.  Entrants do not need to be planning a trip to Spirit of Speyside Whisky Festival in order to take part.
Entries must be received by no later than March 31, 2015 and should be sent to enquiries@whiskyshopdufftown.com
Further information is available from The Whisky Shop Dufftown by emailing enquiries@whiskyshopdufftown.com or calling 01340 821097.
Tickets for all events in the 2015 Spirit of Speyside Whisky Festival programme, can be bought via the website – www.spiritofspeyside.com from February 3. The Festival is also active on social media – facebook.com/WhiskyFestival and @spirit_speyside on Twitter.
Read more about The Spirit of Speyside Whisky Festival 2015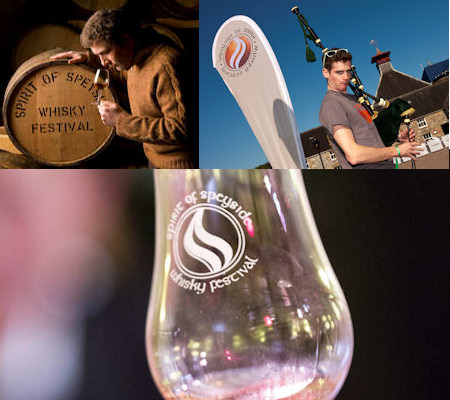 << Back to all the latest whisky news brought to you by Planet Whiskies
Distillery of the Month: November 2023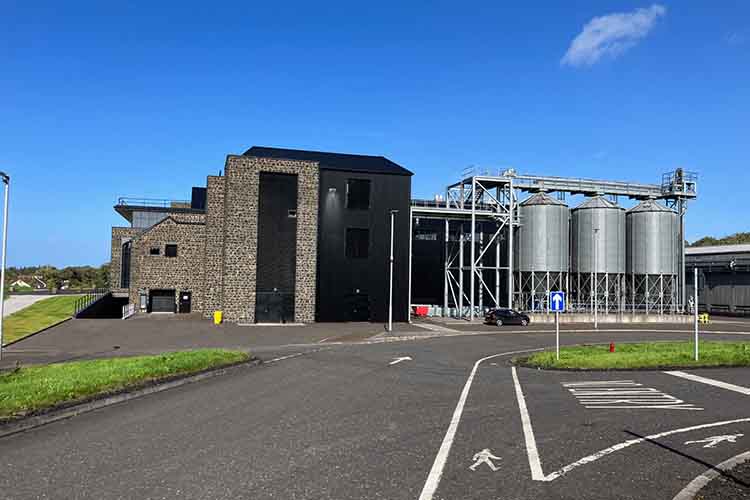 Planet Whiskies visited the new Bushmills Distillery in Northern Ireland on the 25th and 26th of September. Read our review of the experience of Bushmills and Northern Ireland at Planet Whiskies tour of Bushmills and Northern Ireland
You can also read the whole section about Bushmills Distillery at Bushmills Distillery Information on Planet Whiskies... So Bushmills is Planet Whiskies Distillery of the Month title for November 2023
Get Newsletter
Subscribe to our newsletter to get latest news, popular news and exclusive updates.