VisitScotland: Brand new gin and whisky recipes unveiled ahead of Whisky Month 2014
Published Date: 29th April 2014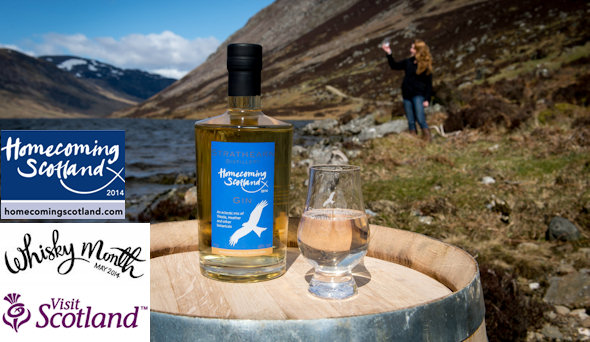 Celebrate Homecoming Scotland 2014 with a new whisky cocktail and hand-crafted gin
Whisky Month 2014 is just around the corner and to celebrate the month long programme of events taking place in May, Drambuie has created a new whisky cocktail recipe called the MacKinnon Punch. If whisky doesn't suit your palate, however, the Strathearn Distillery in Perthshire has created a new hand-crafted gin especially for Homecoming Scotland 2014.
Drambuie's whisky cocktail has also been created to coincide with the 100th anniversary of the founding of the Drambuie Liqueur Company and is described as a 'deliciously refined drink with all the hallmarks of a classic Drambuie cocktail with an added fizz'.
To create the drink fill a highball glass with ice and pour in 35ml of Drambuie. Top with soda water and add two dashes of Angostura Bitters and gently stir. Finally squeeze in a lemon wedge and place in the drink as a garnish.
The new cocktail is the perfect accompaniment to the diverse range of unmissable whisky events, festivals, tours and tastings spread across the country during the month-long, country-wide programme of celebrations. Whisky Month invites visitors and locals to sample Scotland's national drink as well as explore both the traditional and contemporary blend of stories, circumstances, provenance and science behind our vast array of marvellous malts.
The new Homecoming Gin, meanwhile, is set to get the country in the spirit for the summer as the country welcomes the world for the Commonwealth Games and Ryder Cup.
Using the highest quality distilled gin, the team at Strathearn prepare and infuse by hand the quintessential Scottish ingredients of thistle and heather to create the new recipe.
The gin has a delicate balance of floral and cream notes with a hint of citrus zest and is said to be best enjoyed over ice with a small amount of mild tonic and no fruit – the perfect summer aperitif.
In the meantime here are a few highlights of May's Whisky Month programme.
Spirit of Speyside Whisky Festival: 1 – 5 May 2014: Various Distilleries, Elgin, Morayshire, IV30 9AW
Held annually during the first long weekend in May, the Festival invites visitors to celebrate Scotland's national drink through an inventive and wide-ranging programme of whisky-inspired events – some educational, all of them fun.
For more information visit:www.spiritofspeyside.com
Whisky Galore - 7 – 31 May 2014 - Various venues across Scotland
A night of riotous comedy as four hapless but frightfully nice actors in evening dress gather in a 1940s BBC drama studio, where they use their skills, wit, ingenuity and 100 unlikely sound effects and props to recreate the hilarious story of the valiant people of the Island of Todday. It's WW2 and due to rationing, there is not a drop of whisky to be had. Then the SS Cabinet Minister runs aground and the crew has to abandon the cargo - 50,000 cases of the best quality export whisky!
Spirit of Stirling 10 May 2014: Stirling Highland Hotel, 29 Spittal Street, Stirling, FK8 1DU
Come and experience the best whiskies that Scotland has to offer, with an estimated 200 different whiskies available to taste, we're sure you'll find some new favourites. 2014 sees the festival switch to a new venue, the iconic Stirling Highland Hotel in the historic old town in the shadow of Stirling Castle.
For more information visit: www.spiritofstirlingwhiskyfestival.co.uk >
Glasgow's Homecoming Whisky Festival 17 May 2014: The Arches, 253 Argyle Street, Glasgow, Lanarkshire, G2 8DL
Glasgow's Whisky Festival celebrates Whisky Month with a summer festival in The Arches. Enjoy a wide range of drams from the world's biggest whisky companies, to the smallest, as part of Homecoming Scotland 2014. Dozens of exhibitors showcasing the best whiskies Scotland can offer, along with drams from around the world, make Glasgow one of the Top Ten Whisky Festivals in the world, according to Unlimted, the official magazine of the Scotch Malt Whisky Society.
For more information visit: www.glasgowswhiskyfestival.com
Feis Ile: Islay Malt and Music Festival 23 May – 31 May 2014: Various Venues, Isle of Islay, PA43 7HP
Featuring a variety of concerts, ceilidhs, Gaelic lessons, distillery open days, guided walks and sporting events including golf and bowling. You will receive a warm welcome, kindness, songs, poetry, history, piping, food, classes for Gaelic song and language and more. You will be pleased you came.
For more information visit: www.islayfestival.com
<< Back to all the latest whisky news brought to you by Planet Whiskies
Distillery of the Month: November 2023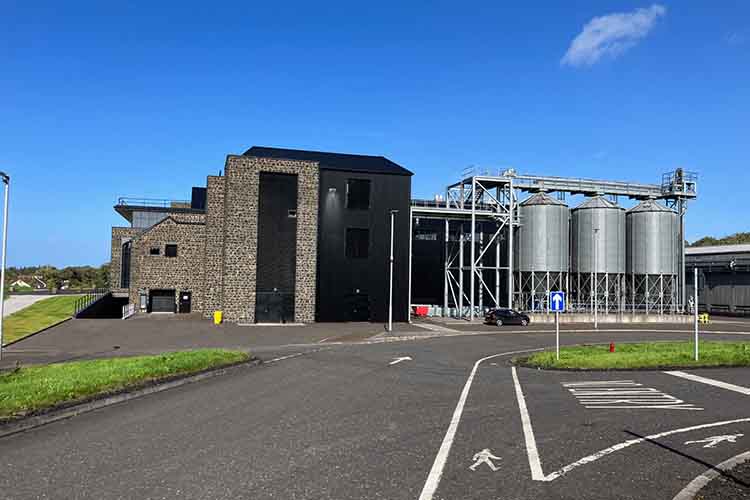 Planet Whiskies visited the new Bushmills Distillery in Northern Ireland on the 25th and 26th of September. Read our review of the experience of Bushmills and Northern Ireland at Planet Whiskies tour of Bushmills and Northern Ireland
You can also read the whole section about Bushmills Distillery at Bushmills Distillery Information on Planet Whiskies... So Bushmills is Planet Whiskies Distillery of the Month title for November 2023
Get Newsletter
Subscribe to our newsletter to get latest news, popular news and exclusive updates.