Duncan Taylor Scotch Whisky wins at most influential whisky awards in the world
Published Date: 26th February 2016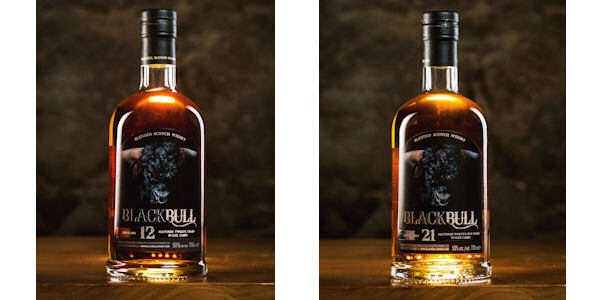 The results of China Wine and Spirits Awards (CWSA) Best Value 2016 have been released, revealing a fabulous double win for Duncan Taylor Scotch Whisky of Huntly.  Recognised as the largest and most prestigious wine and spirits competition in China, Black Bull won a Double Gold for their 12-year old and 21-year-old whiskies.

It is no secret that China has experienced a massive explosion of whisky sales in recent years, and this trend is expected to continue with whisky imports predicted to more than double by 2018. Duncan Taylor performed admirably alongside some of the largest names in the industry, as well as hundreds of producers from 58 countries.
'This comes as a true honour to be singled out by some of the most important buyers from throughout the Chinese whisky market. We entered the competition knowing that we would be on the table with many of the best names in the industry. This recognition simply reaffirms our commitment to developing our export market.' explained Euan Shand, Chairman of Duncan Taylor Scotch Whisky.
CWSA Judges are known for their expertise and in-depth understanding as to which wines and spirits will enjoy the greatest success in the region. Products are blind tasted by 100 of Hong Kong and China's most renowned and influential Importers, Distributors, Sommeliers, and Hoteliers from throughout China and Hong Kong.  The results of their blind taste tests will guide consumers buying decisions in 2016 in China and Hong Kong. Together they sell 75 million bottles of wine and spirits per year, making CWSA the most influential whisky awards in the world.
'CWSA Judges are the most influential whisky buyers in China and give opinions that represent the market. CWSA is leading the growth of the industry by helping consumers to find quality whiskies,' said Judge Yu- Kong Chow.
Euan continues; 'Our team at Duncan Taylor have worked tirelessly to produce outstanding whisky, and we are excited by our win at CWSA. We look forward to displaying our CWSA medals on our products, and to further engaging with the Chinese market whilst getting our brands, like Black Bull, recognised globally.'
Duncan Taylor has been producing blended whiskies for decades and has ownership of one of the largest privately-held collection of rare Scotch whisky casks.  Black Bull was first released in 1864 and is blended to the same formula today as it was back then, using a large percentage of quality Speyside and Highland malts, matured in sherry and bourbon casks.  For more information log onto www.duncantaylor.com
<< Back to all the latest new brought to you by Planet Whiskies