Glengoyne Wins Best Scotch Whisky Trophy at the China Wine and Spirits Awards 2014 - 2nd September, 2014
Published Date: 2nd September 2014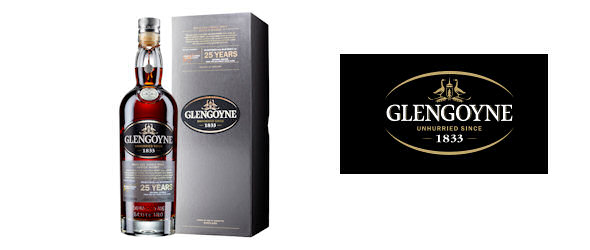 Glengoyne 25YO Highland Single Malt Scotch Whisky is celebrating winning the Trophy for Scotch Whisky of the Year at this year's China Wine & Spirits Awards (CWSA).
100 specialist judges from China's top buyers, importers, distributors, retailers and sommeliers were chosen to blind taste wines and spirits from 35 countries to judge CWSA's 2014 competition.
Commenting on the awards, Iain Weir, Marketing Director for Ian Macleod Distillers, said: "We are thrilled to have won this Trophy. It's great to see that Glengoyne 25YO has been chosen as a favourite by some of the most influential people in Greater China's important drinks industry."
Glengoyne 25YO has already won a Gold medal at The Spirits Business Masters Awards 2014, and indeed has won awards in every competition it has been entered into this year. Iain Weir said: "This is excellent news as we only launched the 25YO earlier this year."
Glengoyne 25YO is fully matured in the best quality sherry casks, the most expensive type of casks for maturing Scotch Whisky.
Glengoyne is owned by one of Scotland's leading, independent, family-owned distillers, Ian Macleod Distillers. Unlike most other single malt whiskies, Glengoyne dries its malted barley using only warm air resulting in extremely subtle yet complex malt where all the delicate flavours are freely expressed.
For more information, please visit www.glengoyne.com.
Glengoyne - Take your time, enjoy your dram responsibly.
www.drinkaware.co.uk www.scotch-whisky.org.uk
<< View the range of Glengoyne Single Malts
<< Back to all the latest whisky news brought to you by Planet Whiskies