Latest Whisky News 2017 - Press Releases from the whisky industry 2017
If you would like to see the latest whisky news for 2020 and ready about brands and distilleries around the world - Whisky News 2020
Welcome to the latest new section on Planet Whiskies for 2017. Below are press releases that have come to Planet Whiskies this year, but if you want to read press releases from previous years please click the below links
Cooraclare, Co. Clare, Ireland (October 17 2017) -- The Chapel Gate Irish Whiskey Co., Ireland's only whiskey bonder, has announced the launch of its first whiskey, J.J. Corry, in the U.K. market. Read more
The Glenlivet 1943 Private Collection 70 Year Old Single Malt Whisky: 7th October 2017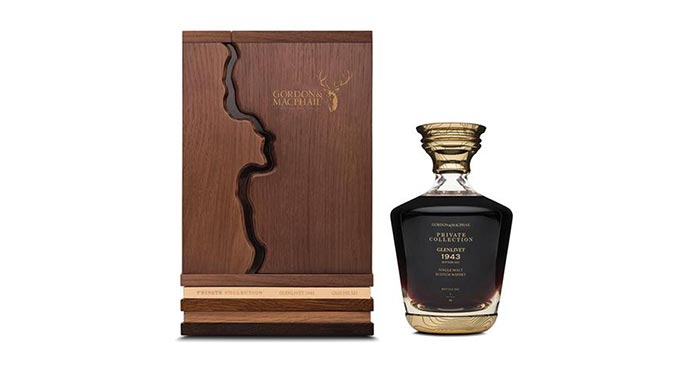 This unique whisky from The Glenlivet is one that would be the showpiece in any collection. It's from The Glenlivet Private Collection and is a 70 year old malt. It could be the rarest and most expensive whisky out on the market today. Read more
Advent Calendars (Whisky, Gin, Rum, Irish Whiskey, Bourbon, Vodka, Tequila, Cognac and Douglas Laing)
Advent Calendars for the whisky and spirit drinkers have become more popular over the last few years, and it's now something different to open every day of December up until Christmas Day. There is a different type of Advert Calendars for all spirit drinkers, with 25 to choose available below.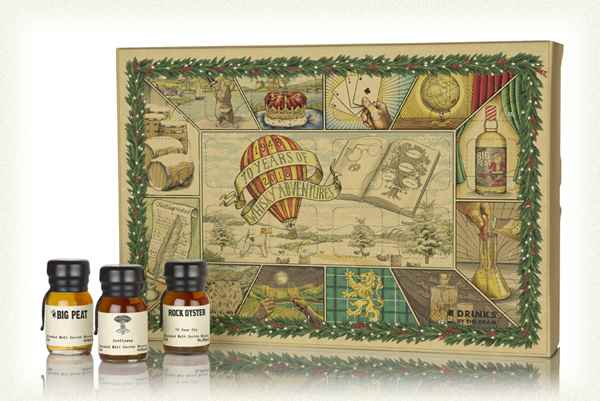 Favourites include the Whisky Advent Calendar (£149.95) and the Rum Advent Calendar (£149.95), and there's even the Ginvent Advent Calendar (£124.95), created in collaboration with Gin Foundry. See all the Advert Whisky Calendars
Hellyers Road Distillery: Tasmania's Exporter of the Year: 16th October, 2017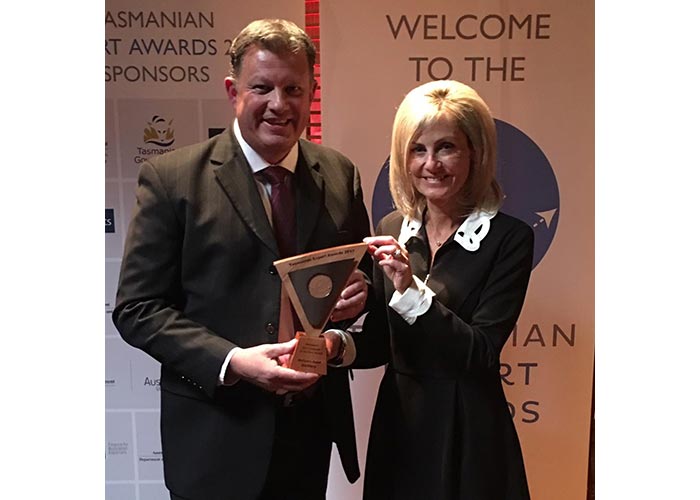 As the whisky industry grows in Australia, it's always great receiving press releases from distilleries like Hellyers Road in Tasmania and sharing their good news. Below is an announcement about Hellyers Road Distilleries being award the Small Business award and the higher award of Tasmania's overall champion export business. Read more
The Glenlivet 1943 Private Collection 70 Year Old Single Malt Whisky: 7th October 2017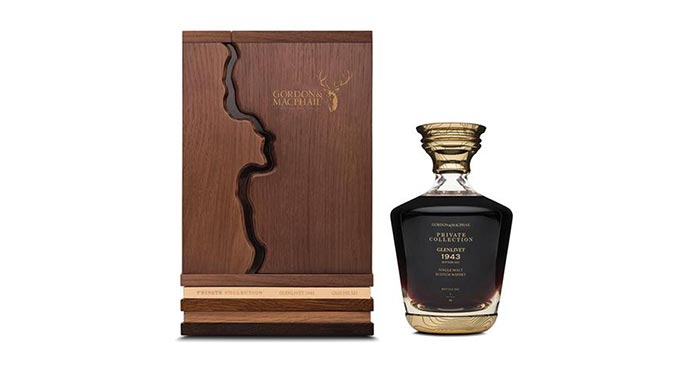 This unique whisky from The Glenlivet is one that would be the showpiece in any collection. It's from The Glenlivet Private Collection and is a 70 year old malt. It could be the rarest and most expensive whisky out on the market today. Read more
50 Years Of A Unique Spirit: Introducing Loch Lomond 50 Year Old: 7th October 2017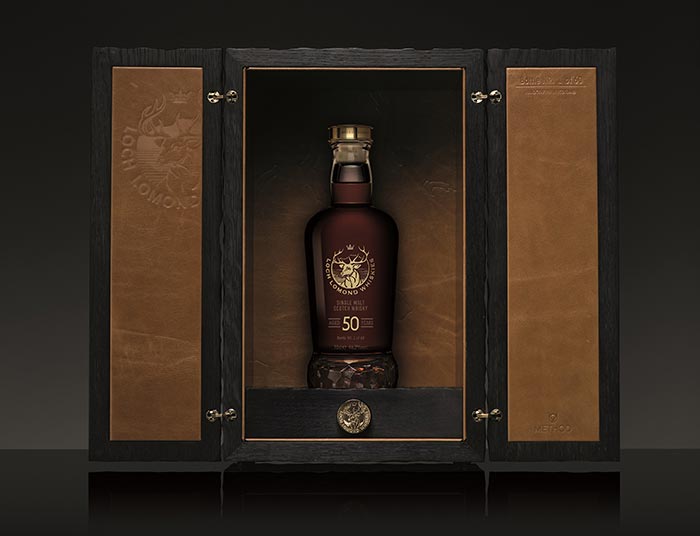 Loch Lomond Distillery is to release its oldest and rarest single malt whisky.
Limited to 60 decanters worldwide, the Loch Lomond 50 Year Old celebrates generations of dedication and craftsmanship and marks the pinnacle of the Loch Lomond Whiskies collection. Read more
A New Era for Luxury Irish Whiskey: Midleton Very Rare Bourbon barrel 1994: 7th October 2017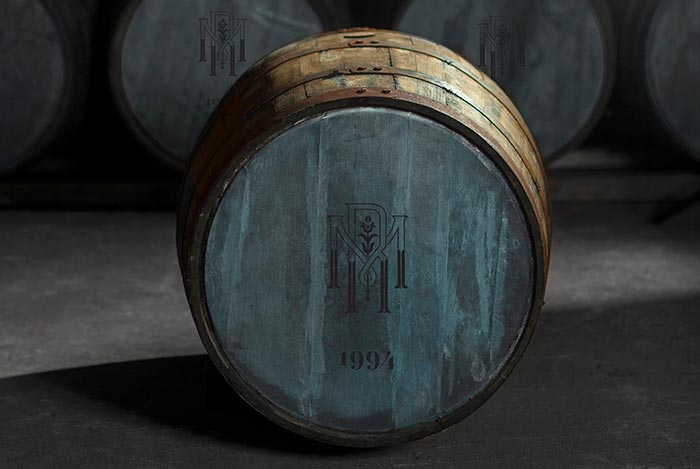 Irish Distillers has signalled a new era for luxury Irish whiskey with the launch of the Midleton Very Rare Cask Circle, a private members club offering individuals the opportunity to obtain their own personal Irish Whiskey. The launch of the Midleton Cask Circle coincides with the release of Midleton Very Rare Vintage 2017, the 34th edition of the renowned and highly collectable range of Irish whiskeys, first unveiled in 1984. Read more
One Of The World's Rarest Whiskies Sells At Auction: 1981 Port Ellen sold for nearly double price estimate: 7th October 2017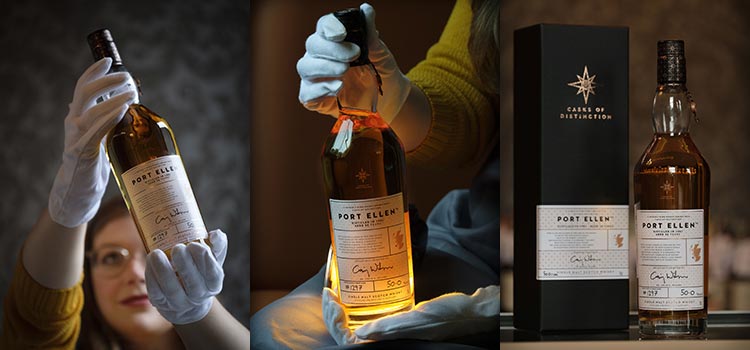 One of the world's most sought-after and rarest Single Malt Scotch Whiskies has been sold at auction for an impressive £9,375 – nearly double the price estimate. Read more 
Ballantine's Invites The World To Open What's Never Been Opened Before With Its New Single Malt Series: 25th September, 2017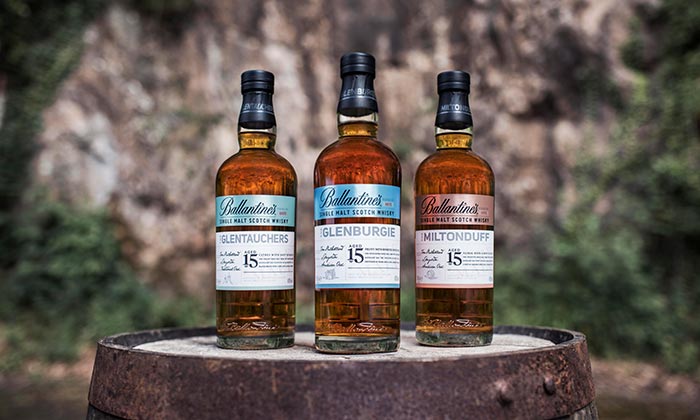 Ballantine's, the No. 2 Scotch whisky in the world, takes an innovative move into the Single Malts category, with the launch of three new Single Malts. Read more
Glenfiddich launches new limited edition expression finished in ice wine - Winter Storm: 21st September, 2017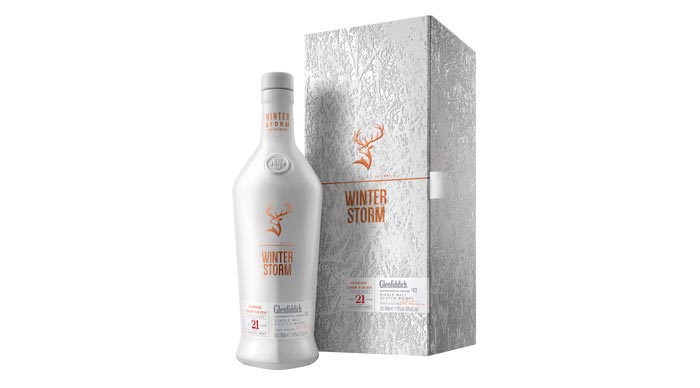 21st September 2017, London: Glenfiddich, the world's most awarded single malt Scotch, today launches Glenfiddich Winter Storm, a limited edition whisky finished in Ice wine casks. The result is a short, crisp premium liquid imbued with a unique layer of sweetness and complexity.  Read more
Thank you Scotland: Glenfiddich launches first ever festival for Scottish on-trade:15th September, 2017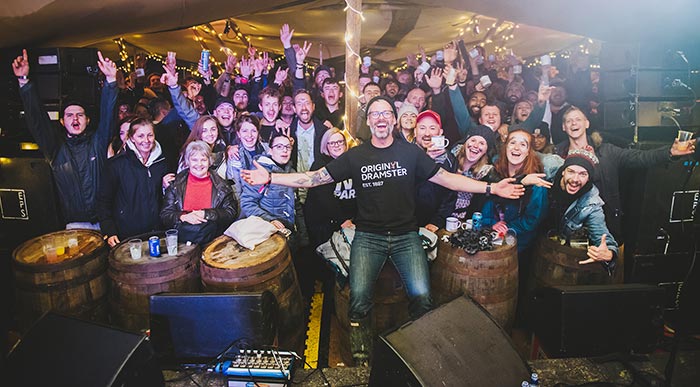 Friday 15th September: This weekend Glenfiddich welcomed 350 members of the Scottish on-trade to its spiritual home of Dufftown for the inaugural Glenfiddich Festival Experiment. Read more
Scotch Whisky tourism more popular than ever - distillery visits and spend increasing: 9th September, 2017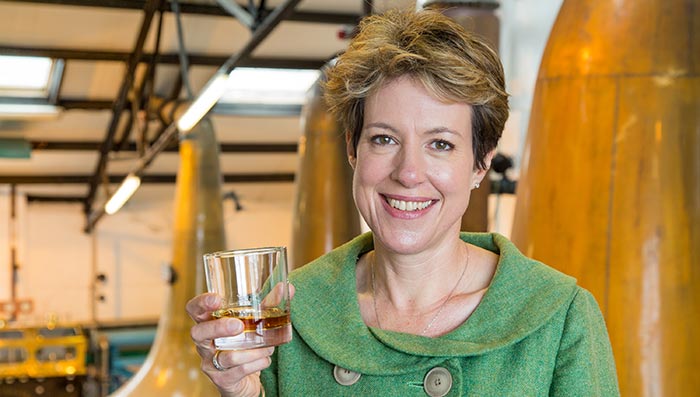 Photo - Karen Betts, Scotch Whisky Association on Islay this week
Scotch Whisky distilleries achieved a record 1.7 million visits last year - up almost 8% on 2015 - and more sites than ever are opening their doors to showcase the skill and craftsmanship of this iconic industry. Read more
New Speyside Distillery: Cabrach will celebrate Scotland's illicit whisky history: 7th September, 2017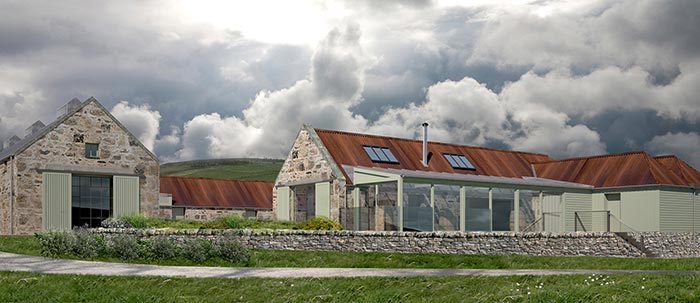 Artists impression of the Cabrach distillery and heritage centre 2017
A new Speyside whisky distillery which uses historical methods of distilling and bottling is set to begin production in 2019, after securing planning consent from the Moray Council this week. Read more
The Whisky Barrel releases its latest exclusive 10th Anniversary Whisky: 7th September, 2017
Specialist online whisky shop, TheWhiskyBarrel.com, is proud to release Laphroaig 6 Year Old 2011 Exclusive Malts 10th Anniversary bottling.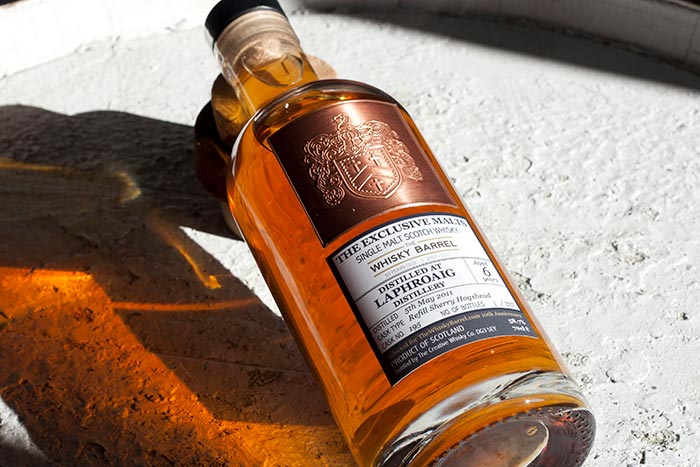 This is the third addition to The Whisky Barrel's range of exclusive bottlings commemorating the 10th anniversary of the retailer established in 2007 and which is now renowned as one of the world's leading whisky and spirits merchants. Read more and buy online
New Peated Single Malt Showcases The Balvenie In Entirely Different Way: 5th September, 2017
The Balvenie Peat Week Aged 14 Years is one of the distillery's first whiskies to be made from 100% peated barley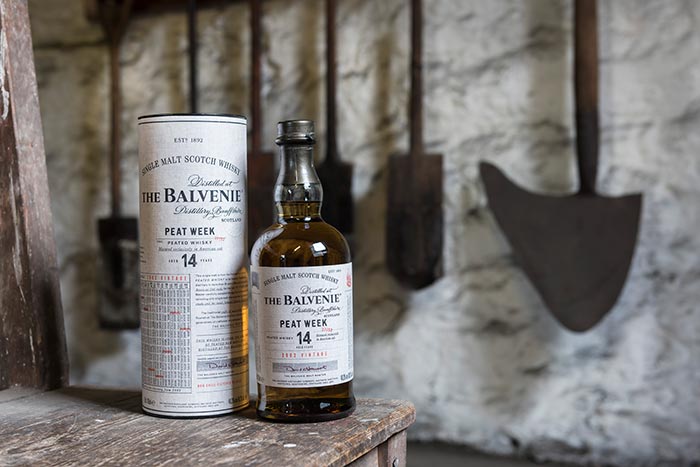 Tuesday 5th September, London: Today The Balvenie, the most handcrafted single malt Scotch whisky, reimagines a classic Speyside style whisky with the release of an exceptional peated expression – The Balvenie Peat Week Aged 14 Years (2002 Vintage), available initially in a select number of markets. Read more 
Jura Celebrates Island Community With One And All Release: 1st September, 2017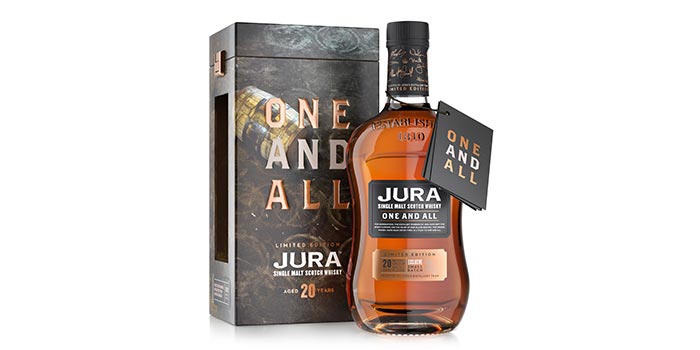 Jura Single Malt Whisky today, 1st September, unveils a new limited edition expression, created in celebration of Jura's community and the team of distillery workers who craft the award-winning whisky. Chosen by them, it's fittingly named One And All. Read more
Introducing The Wemyss Family Collection: 17th August, 2017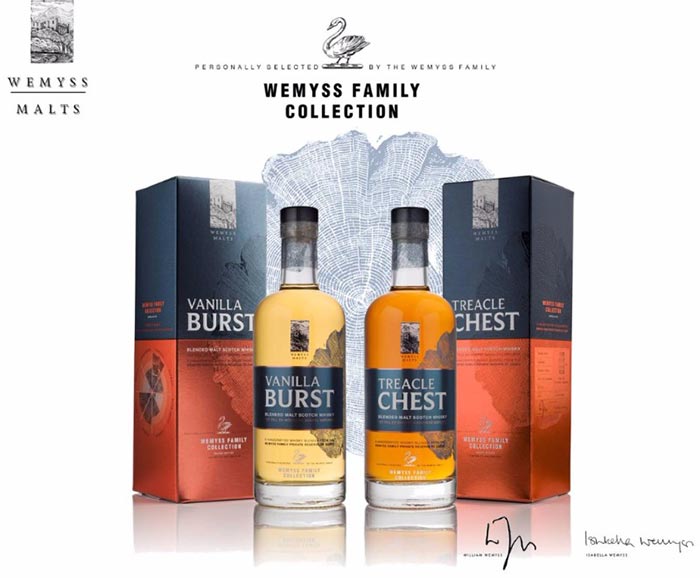 We have released a new range of blended Scotch malt whiskies named the Wemyss Family Collection which have been carefully and expertly produced from the family's own private collection of maturing whisky casks. Read more
Walsh Whiskey Distillery: Writers' Tears Red Head Wins The Masters: 10th August, 2017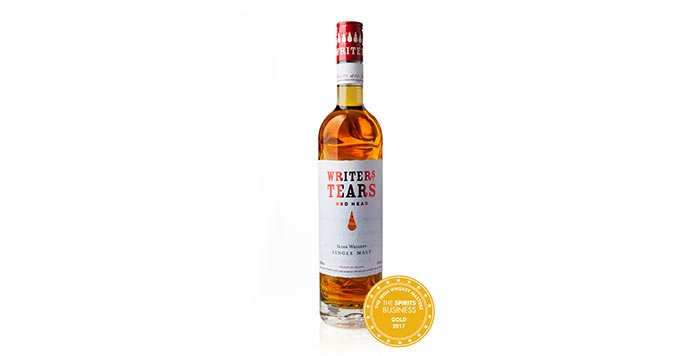 Royal Oak, Co. Carlow, Ireland – 9 August 2017: Walsh Whiskey Distillery is delighted to announce that Writers' Tears - Red Head, has been awarded Gold in the 'Premium Single Malt' category in this year's Irish Whiskey Masters. Read more
Irish Distillers' Redbreast 12 Year Old Cask Strength & Midleton Barry Crockett Legacy Are Named Masters Of Irish Whiskey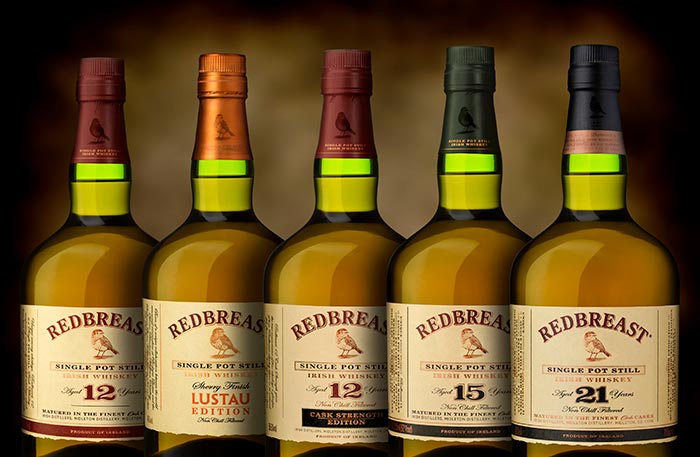 Irish Distillers' prestige range of Irish whiskeys has demonstrated its unrivalled quality at The Irish Whiskey Masters 2017, scooping 12 out of the 52 medals on offer. 10 Gold medals were awarded across the portfolio, while Single Pot Still Irish Whiskeys, Redbreast 12 Year Old Cask Strength and Midleton Barry Crockett Legacy, were recognised with coveted Master medals. Read more
The Dalmore Valour takes Gold at International Wine and Spirits Competition (IWSC) 2017: 9th August, 2017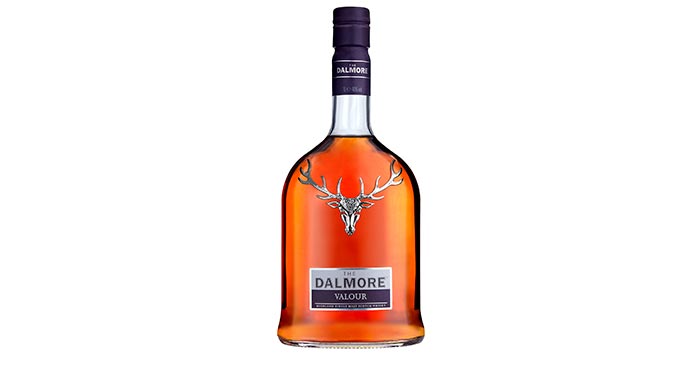 The Dalmore has won a Gold Medal and a Gold Trophy at the International Wine and Spirits Competition (IWSC) 2017 for the highly regarded travel retail exclusive The Dalmore Valour. Read more
Glenfiddich Announces Uk Winner Of World's Most Experimental Bartender: 4th August, 2017
London bartenders head to global final with whisky and fragrance collaboration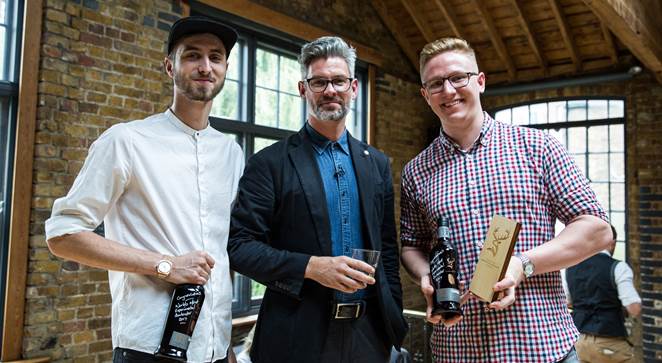 4th August, 2017 London: Glenfiddich has crowned its winner at the UK final of the World's Most Experimental Bartender competition in London. Collaborators Charles Roche and William Hetzel, both from Scout cocktail bar in London, captured the judges' imagination with their whisky-aroma inspired concept. Read more
Glasgow's Clydeside Distillery launches recruitment drive for quality whisky team: 2nd August, 2017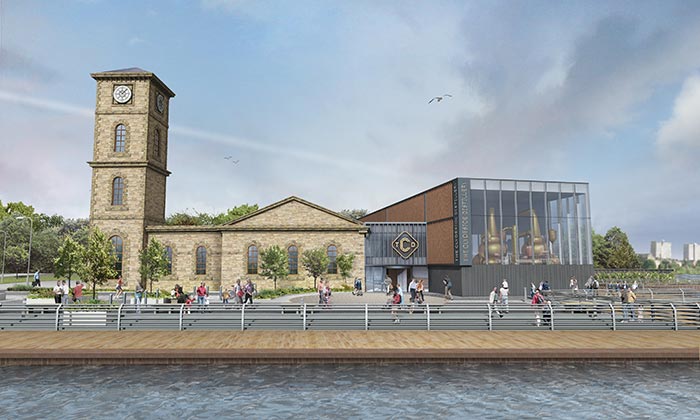 The Clydeside Distillery has launched an intensive recruitment drive to find its distillery team and visitor centre staff. The distillery, due to start production and open its doors to the public later this year, will see the iconic Pumphouse between the Riverside Museum and SEC transformed, complete with an interactive whisky experience and visitor centre with specialist whisky shop and café. Read more
Unveiling the Last Precious Drops: Littlemill 2017 Private Cellar Edition: 1st August, 2017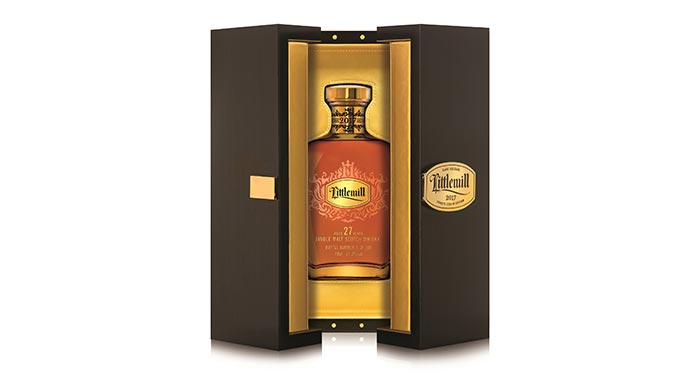 Whisky connoisseurs and collectors from around the world will have a rare opportunity to acquire a single malt from an extinct distillery thought to be one of the oldest in Scotland. Read more 
The Dalmore Releases 40 Year Old Whisky: exceptional rare and aged for the Dalmore Distillery 26th July, 2017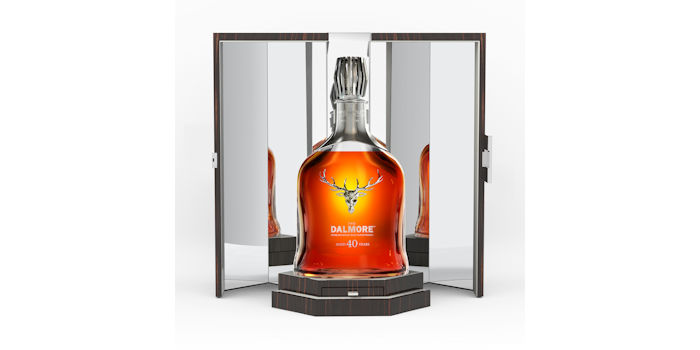 The definitive luxury single malt The Dalmore is set to add to its repertoire of exceptional rare and aged whiskies with The Dalmore 40 year old. Building on The Dalmore's pioneering heritage in the art of maturation, The Dalmore 40 has been carefully nurtured and crafted by renowned Master Distiller Richard Paterson. Read more
Tullibardine Brings A French Twist To Its Latest Vintage Expression: 21st July, 2017
The Murray Chateauneuf-du-Pape available exclusively on Whisky.de from July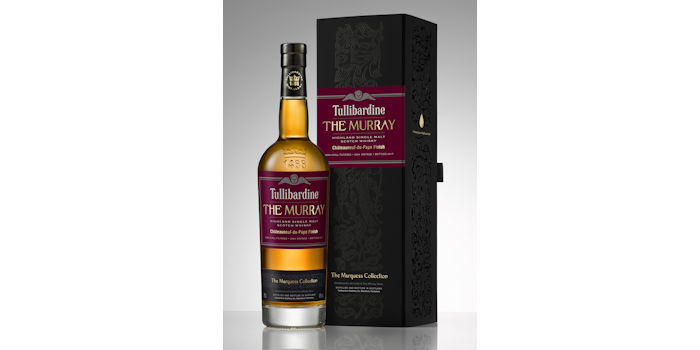 Tullibardine distillery has announced the release of the latest expression to join its range of Highland single malt whiskies, which has been finished in the finest French Chateauneuf-du-Pape wine casks. Read more
Tomatin Launches Limited Edition 1972 Single Malt From their Warehouse 6 Collection: 19th July, 2017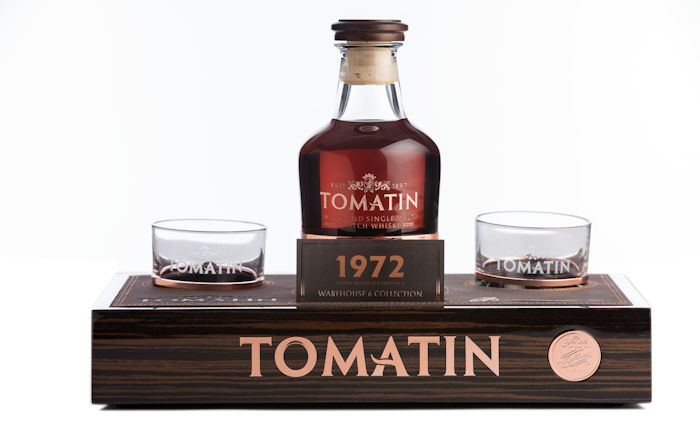 Scotch whisky distiller Tomatin has today unveiled its hotly anticipated, limited edition single malt from their Warehouse 6 Collection, the 1972 edition.
Following the launch of the extremely well received 1971 edition last year, the award-winning distillery has now released the 1972 Warehouse 6 Collection to the market, the second release in a series of six. Read more
Bunnahabhain releases oldest ever single malt in tribute to the 'Gaelic God of the Sea': 8th July, 2017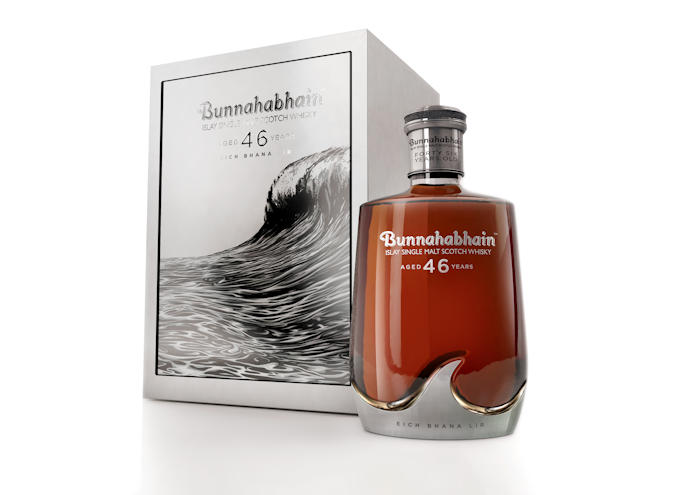 Bunnahabhain distillery has unveiled its oldest single malt to date – the 46 Year Old, "Eich Bhana Lìr" - meaning "The great waves of the God Lìr".  During the winter months, the distillery warehouses, situated close to the sea on the rugged north‐eastern coast of Islay, are often enveloped by the raging seas. Read more
Holyrood Distillery Hires Top Team Of Industry Experts: 7th July, 2017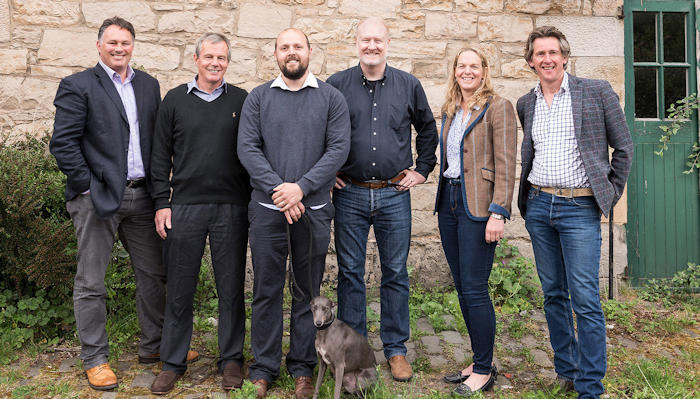 Holyrood Distillery has reached another major milestone in its aim of bringing back malt whisky distilling to Edinburgh, with the recruitment of a top team of whisky and drinks industry experts.  Read more
Port X Whisky: The Dalmore Releases Unique Vintage Port Collection: 6th June, 2017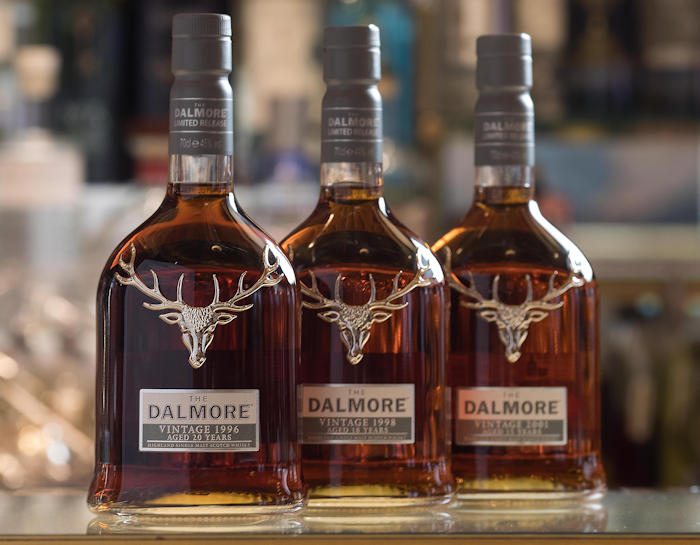 Luxury single malt The Dalmore has released a three-bottle, limited edition collection of whiskies matured in vintage port casks. In the year that The Dalmore's legendary Master Distiller Richard Paterson celebrates his 50th year in the whisky industry, The Vintage Port Collection is the latest in a long line of ground-breaking releases from the iconic whisky producer. Read More
New Single Cask Spirits Range Unveiled By The Scotch Malt Whisky Society: 5th July, 2017
The single cask experts introduce Single Cask Spirits brand for its rum, gin, cognac, bourbon and non-malt whisky releases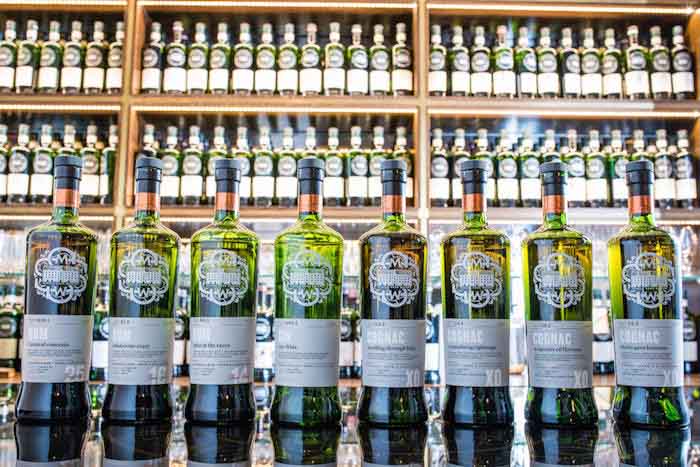 The world's leading authority on single cask whisky and other spirits, The Scotch Malt Whisky Society (www.smws.com), is launching a new sub-brand called Single Cask Spirits for its non-malt whisky releases. Read more
Final chapter in the Smugglers' story: Isle of Arran Distillers release ultimate bottling in history-inspired trilogy: 5th July, 2017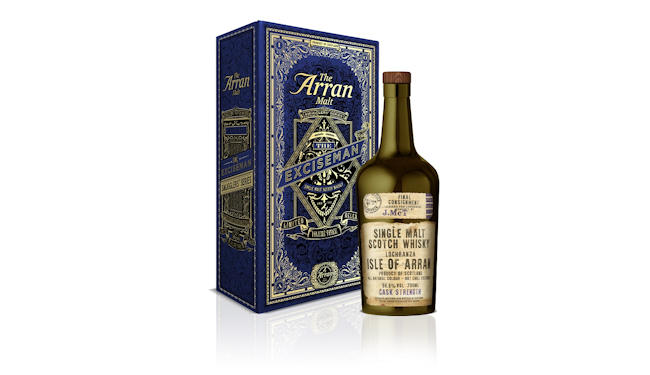 The award-winning Isle of Arran Distillery will release the final edition in its highly celebrated Smugglers' Series on the 12th July. This bottling marks the conclusion of the much-lauded trilogy which honours the exuberant character of those striving to outwit the Government's representatives in the pursuit of the production of the famed 'Arran Waters'. Read more
The Scotch Whisky Association comments on Scottish GDP figures announced today: 5th July, 2017
Karen Betts, Scotch Whisky Association chief executive, said: "It's very encouraging to see growth in the Scottish economy in the first quarter of the year, and the substantial contribution Scotch Whisky has made to that. The Scotch Whisky industry, which employs more than 10,000 people in Scotland, adds almost £5 billion of value annually to the Scottish economy. Read more
Kingsbarns Distillery Releases 2 Years Old Spirit Drink: 28th June, 2017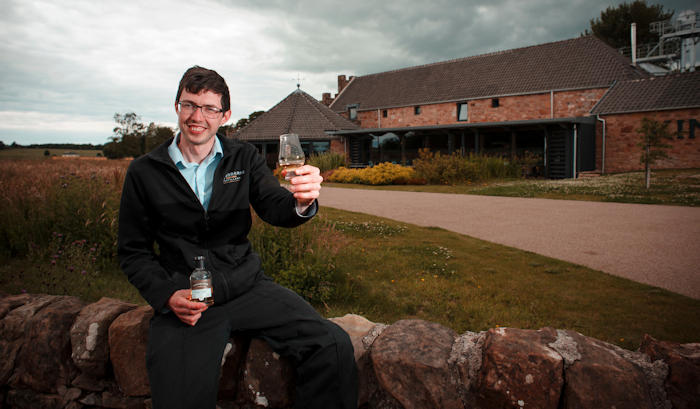 Kingsbarns Distillery is proud to reveal that a 2 Year Old Spirit Drink has been bottled and is available to purchase exclusively at the Kingsbarns Distillery and Visitor Centre. Kingsbarns 2 Year Old Spirit Drink is the first release from Kingsbarns to be matured in oak casks however it cannot be called Scotch whisky as it has not been matured for over 3 years. Read more
New Haig Club Scotch Bar To Launch At The Cube, Birmingham: 28th June, 2017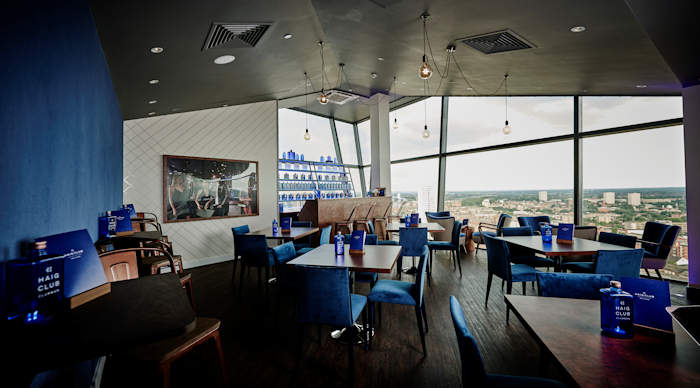 Birmingham has welcomed a stunning new skyline destination with the launch of the Haig Club Bar on Level 25 at The Cube this month (June). The bar, which sits alongside the Marco Pierre White Steakhouse Bar & Grill with views across the city, features a dedicated entrance on Level 25. It seats 36 guests, showcasing Haig Club and Haig Club Clubman through a specially crafted drinks menu and cocktail list, alongside small plates and sharing dishes. Read more
Distillery Manager joins The Clydeside Distillery team: 27th June, 2017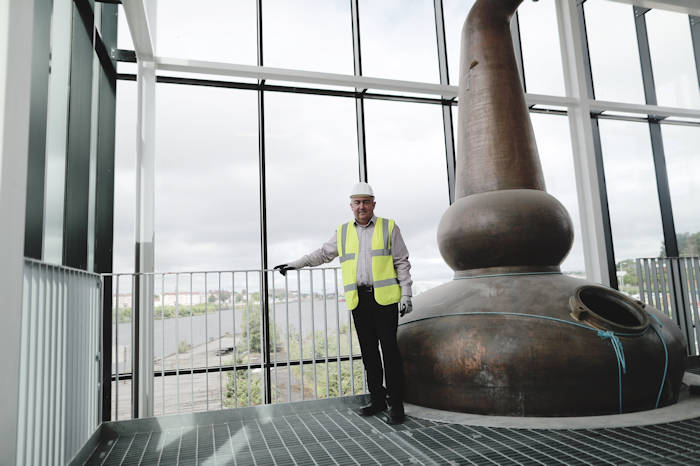 The Clydeside Distillery, Glasgow's newest whisky distillery and visitor centre, has appointed Alistair McDonald as Distillery Manager.   Alistair brings with him over 30 years of whisky knowledge and expertise having previously worked for Beam Suntory as Distillery Manager at Auchentoshan.  Read more
Tullibardine's latest expression, The Murray, scores a hat-trick in three global spirit challenges: 31st May, 2017
The latest single malt to join the carefully crafted range at Tullibardine, The Murray, has recently celebrated a hat-trick of award wins, establishing its reputation as an exceptional whisky on the global stage. Read more
Glen Scotia 25-year-old sets sail: 31st May, 2017
Independent Campbeltown distillery, Glen Scotia, has added a 25-year-old single malt to its award-winning range. The single malt, which is dominated by maritime influences, was launched at the Campbeltown Whisky Festival on Wednesday 24 May. Read more
Isle of Arran Distillery toasts international drinks tourism award win: 26th May, 2017
Isle of Arran Distillers has been recognised at the prestigious Drinks Business Awards for their success and investment in wine and spirits tourism. An international award judged by the biggest drinks trade magazine in the world, the distillery beat off tough competition from wineries and distilleries to win the accolade for 'Best Contribution to Wine and Spirits Tourism'. Read more
Hunter Laing Unveils Six Exceptionally Rare Islay Whiskies & New Shop At Feis Ile: 26th May, 2017
Hunter Laing has unveiled 'The Kinship', a range of six bottlings of exceptionally rare Islay whiskies, which will only be sold at their new shop on Islay during and after the Feis Ile whisky festival.  Read More
Highland Park Releases Stunning And Category Breaking Packaging To Reflect Viking Heritage: 'The Orkney Single Malt with Viking Soul': 28th April, 2017s
Highland Park has always been proud to stand apart from other single malt Scotch whiskies in terms of flavour and taste. Today, we are delighted to announce the release of our new packaging which forms part of a complete re-imagining of the overall brand identity. Read more
A Warm Welcome Awaits At Jura Tastival 2017: Tickets are now on sale for Jura Tastival 2017: 27th April, 2017
Tickets are now on sale for Jura Tastival 2017 – which returns for a one-day single malt spectacular on Thursday 1st June, offering new ways to enjoy whisky, through a busy programme of one-of-a-kind taste experiences. Read more
Highland Park Launches Rebus30: An exclusive 10 Year Old Single Malt to celebrate special 30th anniversary: 13th April, 2017
Highland Park single malt Scotch whisky is proud to announce plans to collaborate with legend of British crime author Ian Rankin and The Orion Publishing Group to help mark the thirtieth anniversary of John Rebus, one of crime fiction's best loved creations. Read more
Tomatin Distillery Boss Joins Host Of Celebrities As He Is Named Keeper Of The Quaich : 6th April, 2017
Tomatin Distillery has today, Thursday 6th April, revealed that one of its board directors, Stephen Bremner (41), has been inducted into the exclusive Scotch Whisky society, The Keepers of the Quaich. Stephen joins the likes of Prince Charles, Jackie Stewart, Ronald Reagan and Alex Salmond in his exclusive new role.   Read more
The Macallan In Lalique Legacy Collection Achieves Exceptional Auction Price Of US$993,000 At Sotheby's Hong Kong: 3rd April, 2017
Sunday 2 April saw the sale of the extraordinary The Macallan in Lalique Legacy Collection – a set of six stunning crystal decanters containing the rarest of The Macallan's single malts aged from 50 to 65 years old – for US$993,000 at Sotheby's in Hong Kong. Read more
Diageo To Open Its Doors For Global Celebration Of Scotch Whisky - 3rd February, 2017
A new global celebration is being introduced in honour of Scotland's gift to the world - International Scotch Day. The inaugural celebration will take place on Friday 10 February and will invite people to raise a glass of Scotch and celebrate a drink that's made to be enjoyed whichever way you like it with good company, wherever, whenever. Read more
Kingsbarns Distillery appoints new Visitor Centre Development Manager :: 25th January, 2017
Kingsbarns Distillery is delighted to welcome Scott Robertson into the position of Visitor Centre Development Manager. Read more
The Scotch Whisky Association - New figures show Scotch is biggest boost for UK balance of trade :: 25th January, 2017
The Scotch Whisky Association (SWA) today (25 January) calls for a 2% spirits excise duty cut to boost an industry that creates £5 billion annually for the economy, supports more than 40,000 jobs and is the largest net contributor to the UK's balance of trade in goods, according to new research. Read More
Irish Distillers to invest €10m in production capacity at Midleton Distillery :: 19th January, 2017
Dublin, January 18th 2017 – Irish Distillers, Ireland's leading supplier of spirits and wines and producer of the world's most well-known and successful Irish whiskeys, has today announced plans for a €10.5 million investment at Midleton Distillery... Read more
Glenfiddich IPA Experiment launches in UK on-trade with Young's exclusive :: 17th January, 2016
[London, 17th January, 2017]  Today, Glenfiddich, the world's most awarded single malt whisky, officially launches the Glenfiddich IPA Experiment in the UK on-trade starting with 85 Young's pubs across London. Read more
The Dalmore Release 50 Year Old Single Malt To Mark Half A Century Of Richard Paterson's Pioneering Whisky-Making :: 14th January, 2017
The definitive luxury malt, The Dalmore is set to release an exceptionally rare, Domaine Henri Giraud champagne-finished 50 year old single malt to mark its Master Distiller Richard Paterson's 50th year in the whisky industry. Read more
Chivas Brothers Starts Global Search for its next master :: 9th January, 2017
9th January 2017: Chivas Regal, the world's first luxury whisky, has launched its search for the 2017 Global Chivas Master. Now in its fourth year, the Chivas Masters cocktail competition is built on Chivas' belief that great bartending is measured not only by the achievements of an individual, but by the ability to work together as a team. Read more
The Latest Expression From Scapa: Scapa Glansa :: Introducing Scapa - a boutique range of handcrafted single malts from the wild and beautiful Island of Orkney :: 5th January, 2017
Scapa is a boutique range of artisanal malts influenced by the orcadian elements. The Orkney archipelago is located just off the far north coast of Scotland and within reach of the Arctic Circle. Read more