Kingsbarns Distillery Releases 2 Years Old Spirit Drink: 28th June, 2017
Kingsbarns Distillery is proud to reveal that a 2 Year Old Spirit Drink has been bottled and is available to purchase exclusively at the Kingsbarns Distillery and Visitor Centre.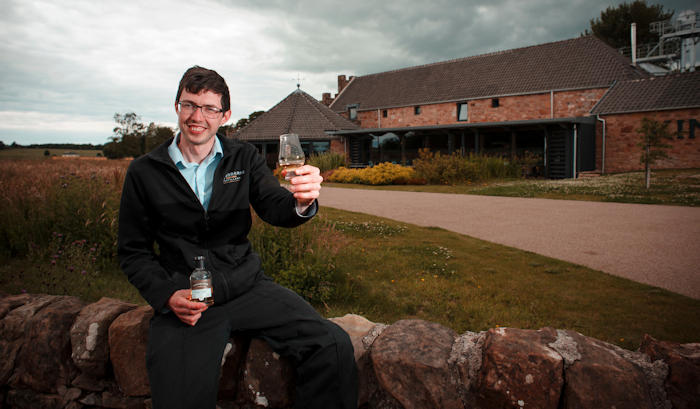 Kingsbarns 2 Year Old Spirit Drink is the first release from Kingsbarns to be matured in oak casks however it cannot be called Scotch whisky as it has not been matured for over 3 years. The release, available in a 200ml bottling is a combination of 2 casks that have matured single malt spirit, for over 2 years, in 1st fill ex-bourbon barrels. It has been bottled non chill-filtered and at the natural cask strength of 62.8%abv.
Having previously released in August 2015 Kingsbarns Spirit Drink in a 200ml bottle at the 'filling strength' of 63.5% the aim remains to bottle the very first Kingsbarns single malt Scotch whisky as a 'Founders' Reserve' exclusively for the Founders' Club in 2018. Kingsbarns Founders' Club membership is still available and can be bought at the Visitor Centre or online at www.kingsbarnsdistillery.com
Distillery Manager Peter Holroyd gave his first impressions of the new bottling at a Kingsbarns Founders' Club members tour and tasting on Friday July 23rd "We are delighted to announce the limited release of our 2yr old spirit which can be purchased exclusively here at the distillery. It has a sweet, floral nose and on the palate I get ginger biscuits with a slightly dry finish. Its very exciting to see how our spirit is progressing so far, and with only one more year to go until we can call what we produce Scotch whisky, the team here at Kingsbarns are all looking forward to releasing our first malt in 2018"
William Wemyss on behalf of the family stated "When establishing Kingsbarns distillery great effort was dedicated to acquiring the finest casks for maturing our precious spirit and it is fantastic to see how in just 2 years, the spirit had developed and transformed. Expectation and demand for this exclusive one off bottling will be intense given the continuing popularity of the Kingsbarns new make spirit and the whisky enthusiast's ever thirsty curiosity regarding the progress of this new Lowland malt."
The release is limited to just 1,800 200ml bottles and is available for purchase, 1 bottle per person,  exclusively at the Kingsbarns Visitor Centre although telephone order will be available to Founders' Club members in the UK and Europe.
<< View Scottish Single Malts on Planet Whiskies by Distillery
Distillery of the Month: November 2023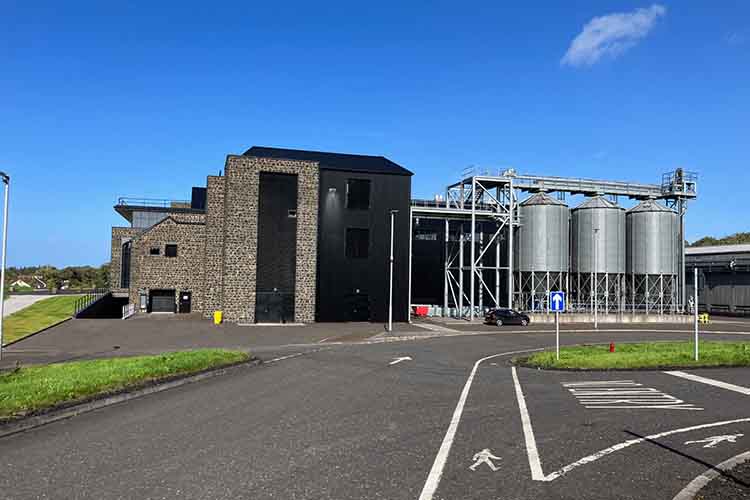 Planet Whiskies visited the new Bushmills Distillery in Northern Ireland on the 25th and 26th of September. Read our review of the experience of Bushmills and Northern Ireland at Planet Whiskies tour of Bushmills and Northern Ireland
You can also read the whole section about Bushmills Distillery at Bushmills Distillery Information on Planet Whiskies... So Bushmills is Planet Whiskies Distillery of the Month title for November 2023
Get Newsletter
Subscribe to our newsletter to get latest news, popular news and exclusive updates.