Highland Park Releases Stunning And Category Breaking Packaging To Reflect Viking Heritage: 'The Orkney Single Malt with Viking Soul': 28th April, 2017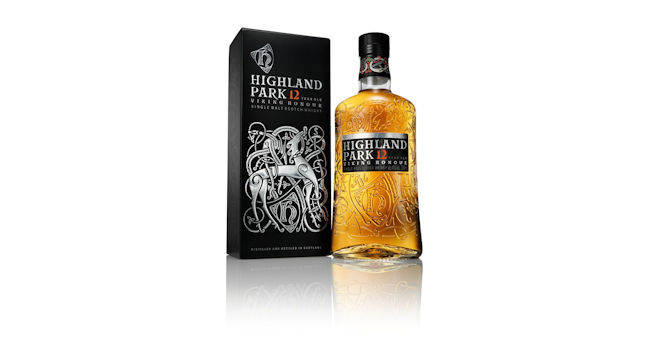 Highland Park has always been proud to stand apart from other single malt Scotch whiskies in terms of flavour and taste. Today, we are delighted to announce the release of our new packaging which forms part of a complete re-imagining of the overall brand identity. 
The brand's Orkney Islands home has an incredibly rich history rooted all the way back to 800AD when the Islands were owned and ruled by the Viking kingdoms of Denmark and Norway. Although Orkney became part of Scotland in 1468, Orcadians still feel a strong connection with their Viking heritage as 1 in 3 of them has Scandinavian DNA.  In fact, since the brand's creation in 1798, Highland Park single malt has been made by the modern day descendants of Vikings and who still today are fiercely proud of their Scandinavian roots. 
Jason R. Craig, Brand Director, commented: "For whisky fans, their first point of contact with any brand is the bottle and carton on a shop shelf or on a back bar. So, we had to create a new bottle and carton design which would explain our Viking bloodline and why we are 'The Orkney Single Malt with Viking Soul'.   
"The inspiration for the design came from an ancient 'Stavkirke' (wooden church), a world Heritage site in the tiny Norwegian village of Ornes.  The wooden church is heavily decorated with extensive and ornate wood carvings which we thought would look amazing on a glass bottle. The result is a beautiful, heavily embossed bottle featuring an illustration which depicts an ancient Viking legend of a lion locked in an enduring battle with the forces of evil in the form of serpent-like dragons.  
"The new packaging includes a new, wider bottle, a metallic label design that complements the glass, embossed with a contemporary looking logo as well as a premium 'Torq' closure to keep the whisky safe. All of which, we believe, will add consumer interest and excitement around the brand," Jason added.   
The carton for each of the brand's 12 and 18 Year Old whiskies also feature the ancient lion and dragon legend with embossed metallic detailing, ensuring enhanced premium cues, great visibility and stand-out on shelf. In addition, the statement 'Made with Pride on Orkney' features on the side of each carton as a tribute to the men and women of Orkney who produce the brand's iconic and renowned single malt. 
The whisky profile for Highland Park's award winning 12 and 18 Year Old single malts remains unchanged. However, each variant has been given a sub-brand name to give a stronger individual identity to each whisky and as a tribute to those first Viking pioneers who settled on Orkney all those hundreds of years ago. 
These sub brand names are inspired by the 'Nine Noble Virtues' which the Vikings' community lived by:  
Highland Park 12 Year Old - Viking Honour – one of the Viking Nine Noble Virtues

Highland Park 18 Year Old - Viking Pride – a virtue and to pay tribute to our multi-award winning whisky
 The new packaging for Highland Park 12 Year Old will begin to appear on shelf in the UK from the end of April 2017 while Highland Park 18 Year Old will be out later in the year.
<< View the whole range of Highland Park Single Malts
<< Back to all the latest whisky news brought to you by Planet Whiskies
Distillery of the Month: November 2023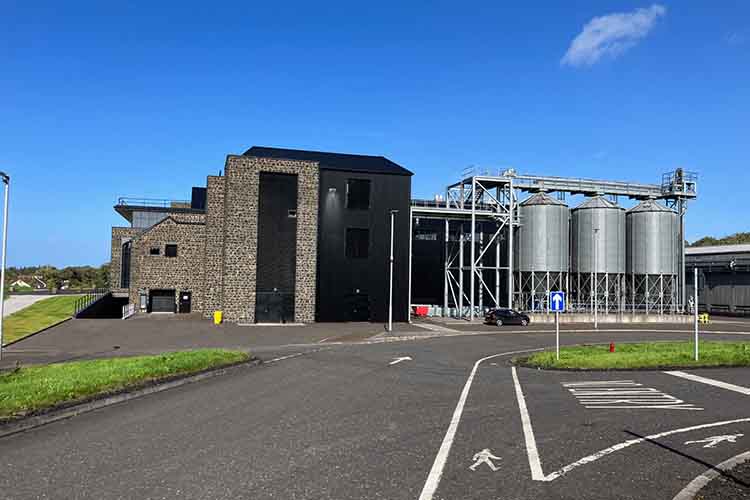 Planet Whiskies visited the new Bushmills Distillery in Northern Ireland on the 25th and 26th of September. Read our review of the experience of Bushmills and Northern Ireland at Planet Whiskies tour of Bushmills and Northern Ireland
You can also read the whole section about Bushmills Distillery at Bushmills Distillery Information on Planet Whiskies... So Bushmills is Planet Whiskies Distillery of the Month title for November 2023
Get Newsletter
Subscribe to our newsletter to get latest news, popular news and exclusive updates.