The Glenlivet 1943 Private Collection 70 Year Old Single Malt Whisky: 7th October 2017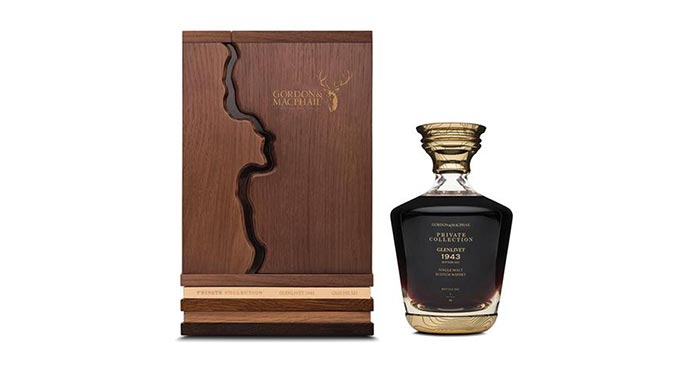 This unique whisky from The Glenlivet is one that would be the showpiece in any collection. It's from The Glenlivet Private Collection and is a 70 year old malt. It could be the rarest and most expensive whisky out on the market today.
To show you how old this bottle is you have to remember it was casked on the 14 January 1943 right at the height of World War Two and was the first day of the Casablanca conference where Churchill and Roosevelt were planning their next steps in World War Two.
During Planet Whiskies adventure within this wonderful industry we have seen, touched and consumed many exquisite malts, but we also can only dream about sampling this rare 70 year old. It surely is up there with any previous malts that have been available in recent years. It would out to be rougly £430 a dram, so not for an average Saturday night.
The Glenlivet 70 year old have flavours within the malt that would make your mouth water with its coffee, milk chocolate, wood spices and burnt orange all appearing with every sip.

<< View other malts from The Glenlivet Single Malt range
<< Read more about The Glenlivet Distillery