Ballantine's Invites The World To Open What's Never Been Opened Before With Its New Single Malt Series: 25th September, 2017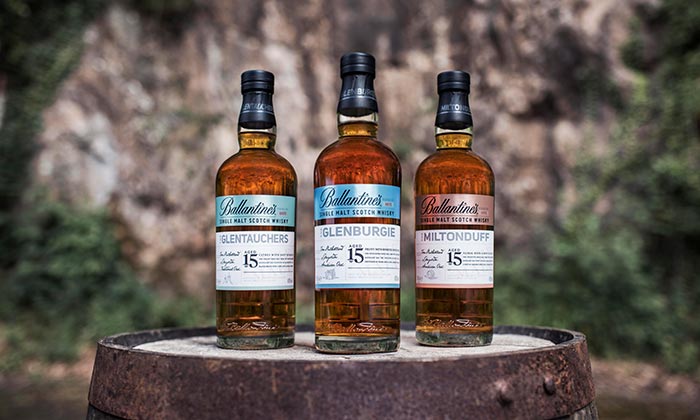 Ballantine's, the No. 2 Scotch whisky in the world, takes an innovative move into the Single Malts category, with the launch of three new Single Malts.
Always known for doing things differently, Ballantine's will give consumers a unique opportunity to experience the flavour of the three signature malts that form the heart of Ballantine's whisky. The Glenburgie, Miltonduff and Glentauchers Single Malts are all aged 15 years old and stay true to the Ballantine's brand whilst retaining their own distinct personalities: 
Glenburgie forms the heart of Ballantine's whisky character, delivering concentrated fruitiness and honeyed sweetness. Perfectly balanced, with aromas of soft red apples and pears, this whisky has a full and velvety texture and a long, round finish

Miltonduff is the foundation of Ballantine's whisky character bringing warmth and power. Floral with a subtle hint of cinnamon spice, this whisky is extremely smooth with gentle liquorice flavours and a long, warm finish

Glentauchers delivers the smooth and delicate lingering finish of Ballantine's. With hints of delicate floral heather on the nose and soft berries and barley sugar sweets on the palate, this whisky has an incredibly long, luscious finish
Peter Moore, Ballantine's Global Brand Director comments: "The Single Malts category is dynamic and continues to grow rapidly as more consumers become lovers of this iconic Scottish spirit. 
"As a globally known brand, we are sure that consumers will have confidence in the quality and credibility of these new Single Malts as they are widely recognised as the signature malts that form the heart of Ballantine's," adds Moore. "Ballantine's has never been one to pick the obvious route - we do things differently and create our own path to success. All of this is core to the Ballantine's brand and our launch of three new Single Malts is yet another example of celebrating and staying true to our roots." 
As consumers taste the individual flavour profiles of Glenburgie, Miltonduff and Glentauchers, they will discover over 190 years of heritage and tradition born in the historic Speyside region of Scotland.  
Taiwan, the 4th largest whisky market by value and the most vibrant Single Malt market in the world, is the first country to officially launch the Ballantine's Single Malts Series. From 23 September to 1 October, consumers in Taiwan will be able to learn about its 'stay true' heritage and innovative spirit through an interactive experience in the heart of Taipei. Through this experience they will be among the first to taste the three unique flavours of the Ballantine's Single Malts. 
The Ballantine's Single Malt Series is bottled at 40% ABV and available to purchase in the domestic markets at an RRP of $56 USD in Travel Retail Asia for 70cl bottle ($80 USD litre equivalent). The release of the series is a testament to the spirit of George Ballantine and the remarkable people, places and events that have been part of the brand since 1827.
Tasting Notes: 
The Glenburgie Single Malt
Nose: Perfectly balanced with aromas of sweet soft red apples and blackcurrant. Allied with this is wonderful honeycomb candy sweetness.

Taste: Full and creamy with a velvety smooth texture (honey). This whisky is bursting with fruity sweet orange flavours.

Finish: Very long, sweet and round.
 The Miltonduff Single Malt
Nose: Rich fruity and sweet. Flavours of peaches in syrup, juicy sweet orange and creamy soft toffee with a hint of toasted almonds.

Taste: Sweet scented floral flavours. Extremely smooth with milk chocolate flavours and hints of cinnamon spice, cloves and liquorice root in the background.

Finish: Very long, warm and sweet.
 The Glentauchers Single Malt
Nose: Bursting with sweet citrus fruit flavours (tangerine and sweet clementine) with hazelnut notes and a hint of delicate floral heather coming through the background.

Taste: Coats the mouth with smooth, soft berry flavours of raspberry and blackcurrant, combined with a tantalising taster of barley sugar sweets.

Finish: Incredibly long and luscious.
<< Back to all the latest whisky news brought to you by Planet Whiskies
Distillery of the Month: November 2023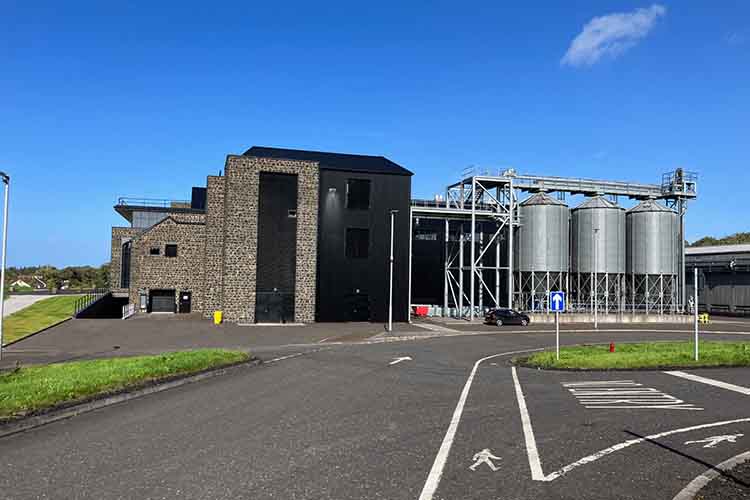 Planet Whiskies visited the new Bushmills Distillery in Northern Ireland on the 25th and 26th of September. Read our review of the experience of Bushmills and Northern Ireland at Planet Whiskies tour of Bushmills and Northern Ireland
You can also read the whole section about Bushmills Distillery at Bushmills Distillery Information on Planet Whiskies... So Bushmills is Planet Whiskies Distillery of the Month title for November 2023
Get Newsletter
Subscribe to our newsletter to get latest news, popular news and exclusive updates.