Latest News - Useful information from the whisky industry in August 2009
Below is a full list of whisky news on Planet Whiskies. But if you would like to browse through the latest news month, by month please click on the below links and this will take you to the month in question. I have only been collection the latest whisky news for the last few months, but over time these links will increase.
Before March 2009 ~~ March 2009 ~~ April 2009 -- May 2009 ~~ June 2009 ~~ July 2009 ~~ August 2009
September 2009 ~~ October 2009
Planet Whiskies will bring you the latest whisky press releases from around the world - August 2009
Latest News - Whisky industry - Glengoyne Distillery - ScotFest Festival - 20th August 2009
A One Day Festival Celebrating Food & Drink Producers and Designers Based in Scotland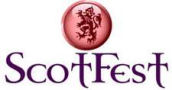 20 August 2009 : ScotFest, featuring the Glengoyne Tent, is opening its doors to visitors on Sunday 20th of September from 11.30 – 4.30 at Cochrane Park in Alva.
As main sponsors Glengoyne Distillery will take centre stage in the Glengoyne Tent, presenting tutored tastings and offering samples of their handcrafted, multi-award winning whisky throughout the day. The Glengoyne team will also be hosting special blending sessions where visitors can learn the art of the Master Blender to create their very own unique blended whisky. Click to read more
Latest Whisky News - Highland Park - Scandinavia is where the Hjärta is for Highland Park - 20th August 2009
Limited edition single malt celebrates Scandinavian heritage and Highland Park's Orcadian home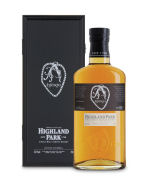 In recognition of its Scandinavian heritage and newly refurbished Orcadian distillery visitor centre, Highland Park is launching a limited edition single malt, Hjärta. The bottling, which means heart in old Norse, captures the historic bond between Scandinavia and Orkney.
Until 1468 Orkney was under Nordic rule and the islands passed to Scotland when King James III of Scotland was betrothed to Margaret, daughter of King Christian I of Denmark and Norway. Orkney has never forgotten its Scandinavian heritage and Hjärta has been launched to mark the total refurbishment of Highland Park's visitor centre, itself a celebration of the rich history of the islands. Click to read more
Chivas Regal reinforces luxury values with contemporary packaging update - 17th August 2009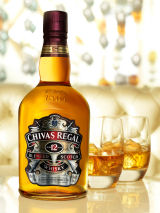 Chivas Regal, the original luxury Scotch whisky, has updated the packaging of its 12 Year Old flagship product, augmenting the premium cues and contemporary relevance of the brand that created the luxury whisky category in 1909. The new packaging, available in markets from September 2009, sees each element of the bottle and gift carton refined and crafted to further enhance the luxurious and fresh look, maintaining Chivas Regal's iconic on-shelf presence.

The new design, which will be available around the world, remains true to Chivas Regal's roots and takes inspiration from its richness, masculinity and heritage – qualities that heighten its appeal to increasingly discerning consumers who value the substance and style of iconic brands such as Chivas Regal. Click to read more
Highland Park named 'Best Spirit in the World' as sales soar - 17th August 2009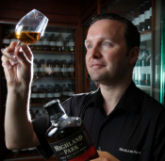 Highland Park's 18-year-old single malt Scotch whisky has been crowned 'best spirit in the world' for the second consecutive time by leading US independent whisky expert Paul Pacult in the Spirit Journal's Top 115 Spirits in the World.
The news comes as the Orkney brand enjoys record sales and the accolade follows impressive growth over the past four years. In that time, sales have soared by over 80 per cent, catapulting the Edrington subsidiary into the world's top 10 single malt Scotch whiskies for the first time in the distillery's 211-year history. Click to read more
Templeton Rye Whisky news - Straight from the still - 12th August 2009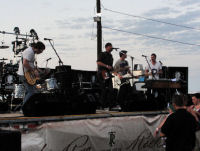 Greetings from Templeton. Thank you to everyone who attended our Second Annual Rock & Rye event over the weekend. It was a big success and more importantly, a great time.

Our goal for Rock & Rye is to work with the town and make Templeton THE place to be for one night each summer. We definitely accomplished that goal, and I would like to say "thank you" to all of our friends in Templeton, the Templeton Rye team and our friends and family for their dedication and hard work.

I would also like to thank the Woodfellas for the wonderful lunch and scrambling to accommodate the surprising Click to read more
Latest Whisky News -New Awards. New Dalmore Awards at Scotch Whisky Tasting- 6th August, 2009
The Dalmore 40 received the highest grade awarded by the independent Beverage Testing Institute in their recent Scotch Whisky tasting, scoring an outstanding 98 out of 100. The Institute, made up of retailers, restaurateurs and expert writers, also scored The Dalmore 1974 at 97, and The Dalmore King Alexander III at 94. Click to read more
Latest Whisky News -Highland Park celebrates fourth year of book festival sponsorship.- 4th Aug, 2009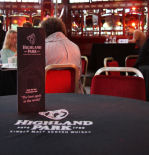 Highland Park single malt, distributed by Maxxium UK, has once again teamed up with the Edinburgh International Book Festival (August 15-31) as the headline sponsor of the Book Festival's iconic venue, the Spiegeltent.
This is the fourth year that Maxxium UK has implemented the sponsorship which is focused on delivery of a strategic sampling activation programme amongst an audience of over 200,000 book lovers. The Highland Park Spiegeltent, a striking 20th century Belgian wooden tent which houses the Festival's bar and cafe, is the main venue for the sampling programme where visitors attending events will be able to enjoy a free dram of award winning Highland Park 12 year old single malt. ...Click to read more