Highland Park named 'Best Spirit in the World' as sales soar
Published Date: 17th August 2009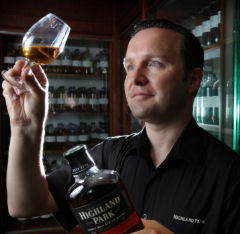 Highland Park's 18-year-old single malt Scotch whisky has been crowned 'best spirit in the world' for the second consecutive time by leading US independent whisky expert Paul Pacult in the Spirit Journal's Top 115 Spirits in the World.
The news comes as the Orkney brand enjoys record sales and the accolade follows impressive growth over the past four years. In that time, sales have soared by over 80 per cent, catapulting the Edrington subsidiary into the world's top 10 single malt Scotch whiskies for the first time in the distillery's 211-year history.
Paul Pacult commented on Highland Park's number one rating: "As many times as I've tasted Highland Park 18, it remains my benchmark for all spirits distillation, not just for whisky but for all spirits categories."
Jason Craig, global controller, Highland Park, commented: "We have had an incredible four years since setting out on an ambitious £18 million masterplan for this hidden gem. Highland Park has since received numerous accolades for the quality of its spirit in markets such as the USA, but the icing on the cake has got to be being named 'best spirit in the world' by one of the world's leading drinks experts."

He continues: "The UK remains our biggest and most important market but we are proud to have developed the international footprint of the brand. In particular, we have seen fast category growth in Asian markets where Highland Park has developed a following amongst whisky and spirits drinkers. Following the rising trend of connoisseurship in the Japanese market, countries such as Malaysia, Taiwan and South Korea are now becoming increasingly focused on premium brands and are trading up from high-end blends to aged and rare single malts. For example, Japan took the largest consignment of the newest addition to our range, Highland Park 40-year-old, representing 14 per cent of total global sales to date. Other important growth markets, such as Singapore and Taiwan, are following suit and we are now well placed to grow sales of Highland Park and other Edrington expressions through two new sales-and-distribution companies we have established in Taipei and Seoul plus a regional headquarters in Shanghai."
Recent figures published by the Scotch Whisky Association show that Scotch whisky exports reached a new high of over £3 billion in 2008, underlining the industry's vital importance to the Scottish and wider UK economy. Overall, the equivalent of 1,080 million bottles of Scotch whisky were shipped overseas, the industry's second best ever volume performance.
Highland Park has won a string of other prestigious awards across its portfolio, including 'best new whisky release of the year 2009' for its 40-year-old single malt and 'best whisky in the world 2009' for its 21-year-old expression in the World Whisky Awards. The brand also won four double gold awards in the San Francisco World Spirits Competition 2009, four 'gold best in class' awards for its 12, 18, 25 and 40 year old expressions in the International Wine & Spirit Competition (IWSC) 2009 as well as a gold medal and three silver medals in the International Spirits Challenge 2009.
More recently the brand scooped a Marketing Society Star award for internal marketing with its boot camp style training, held at the Kirkwall distillery, which was created for the brand's global ambassadors.
Highland Park has ambitious plans to continue expanding the global reach of its current portfolio as well as to develop new releases as it seeks to attract new admirers. With the forthcoming launch of Vintages and a limited edition 50-year-old single malt, the brand remains committed to maintaining its premium positioning, and has made a number of investments at the distillery to cope with projected future demand.
Edrington's long term commitment to the brand has continued with an investment of £750k at the distillery to revamp the recently launched new-look five star visitor centre, as well as replacing two pagoda roofs.
In August, book lovers attending events at the Edinburgh International Book Festival will be able to enjoy a sample of the award winning dram. For the fourth consecutive year, Highland Park is sponsoring the Spiegeltent at the Edinburgh International Book Festival as well as special events with leading authors Ian Rankin, Alexander McCall Smith and Christopher Brookmyre.
Please enjoy our brand responsibly. www.drinkaware.co.uk
Read more about Highland Park Distillery
<< View the whole range of Highland Park Single Malts
<< Back to all the latest new brought to you by Planet Whiskies
Distillery of the Month: November 2023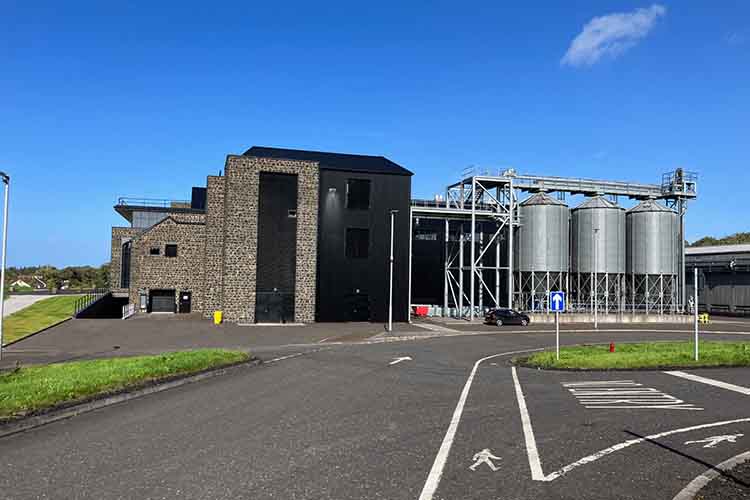 Planet Whiskies visited the new Bushmills Distillery in Northern Ireland on the 25th and 26th of September. Read our review of the experience of Bushmills and Northern Ireland at Planet Whiskies tour of Bushmills and Northern Ireland
You can also read the whole section about Bushmills Distillery at Bushmills Distillery Information on Planet Whiskies... So Bushmills is Planet Whiskies Distillery of the Month title for November 2023
Whisky Advent Calendars 2023
Get Newsletter
Subscribe to our newsletter to get latest news, popular news and exclusive updates.