Latest News - Useful information from the whisky industry in September 2009
Below is a full list of whisky news on Planet Whiskies. But if you would like to browse through the latest news month, by month please click on the below links and this will take you to the month in question. I have only been collection the latest whisky news for the last few months, but over time these links will increase.
Before March 2009 ~~ March 2009 ~~ April 2009 -- May 2009 ~~ June 2009 ~~ July 2009 ~~ August 2009
September 2009 ~~ October 2009
Planet Whiskies will bring you the latest whisky press releases from around the world - September 2009
Latest Whisky News - Glengoyne Distillery celebrates a summer of success - 28th September, 2009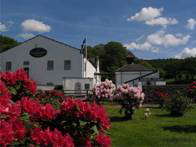 Dumgoyne, 28 September 2009; Scotland's most beautiful distillery, Glengoyne, has reported its busiest summer season in its 175 year history with a massive 43% upsurge in visitor numbers in August alone.
Last month, 7,672 tourists visited the picturesque distillery located in the heart of the Trossachs, compared to 5,366 for the same period in 2008.
Stuart Hendry, Glengoyne's Brand and Development Manager commented: "It has been a fantastic summer... Click to read more
Latest News - The Macallan 57 Year Old Single Malt Whisky in Lalique Decanter- 21st September, 2009

21.09.09 - (Perth, Scotland) Iconic luxury brands The Macallan and Lalique have launched the third decanter in The Macallan in Lalique Six Pillars Collection. The Macallan in Lalique Finest Cut decanter contains an exceptionally rare 57 years old single malt whisky valued at USD$15,000 and goes on sale in September 2009.
The Finest Cut decanter has been designed by the legendary French crystal house Lalique, exclusively for The Macallan. A limited edition of just 400 have been produced, each individually numbered and available in selected... Click to read more
Latest Whisky News - Chivas Regal - 3rd September 2009
Chivas Regal 18 Takes Leadership of the Ultra Premium Scotch Category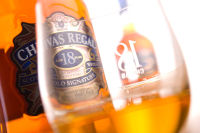 Chivas Brothers, the Scotch whisky and premium gin business of Pernod Ricard, has today announced that its Chivas Regal 18 Year Old whisky has become the clear leader of the global ultra premium Scotch category* having tripled its sales since 2004.

Chivas Brothers relaunched the brand in 2004 with new packaging and a new positioning that reflected its luxury offer whilst retaining links to Chivas Regal's iconic status. In the past year it sold over 2.5 million bottles (or 200,000 9l cases) achieving ... Click to read more

Latest News from the whisky industry - Scottish Whisky Association - Thursday 3rd September 2009
Scottish Legislative Programme - SWA Response

In response to publication of the Scottish Government's legislative programme today, which includes plans to introduce minimum pricing of alcohol, The Scotch Whisky Association said: "We support a firm line on alcohol misuse but Government claims that minimum prices will not damage Scotch are wrong and worryingly blind to the long-term harmful consequences for Scotch Whisky sales globally.
"Minimum prices will hurt Scottish distillers at home and overseas. Government figures show little evidence that this measure will tackle alcohol misuse, begging the question how high the price of alcohol will have to be ... Click to read more
Latest Whisky News for Ardbeg Distillery - 1st September, 2009
Ardbeg Corryvreckan Launch - Inspired by Europe's Largest Whirlpool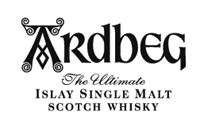 The iconic whisky distillery Ardbeg – which has won the coveted World Whisky of the Year title two years running – announces today (Tuesday 1st September) the launch of Ardbeg Corryvreckan - a whisky inspired by the famous Corryvreckan whirlpool.
Corryvreckan is Europe's largest, and the world's second largest whirlpool. It lies near Jura and Islay, Ardbeg's island home. Considered by the Royal Navy as one of the most dangerous stretches of water in the British Isles, the Corryvreckan whirlpool can be heard from a distance of ... Click to read more