Latest Whisky News - Chivas Regal reinforces luxury values with contemporary packaging update - 17th August 2009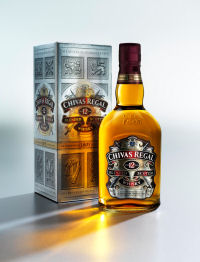 Chivas Regal, the original luxury Scotch whisky, has updated the packaging of its 12 Year Old flagship product, augmenting the premium cues and contemporary relevance of the brand that created the luxury whisky category in 1909. The new packaging, available in markets from September 2009, sees each element of the bottle and gift carton refined and crafted to further enhance the luxurious and fresh look, maintaining Chivas Regal's iconic on-shelf presence.
The new design, which will be available around the world, remains true to Chivas Regal's roots and takes inspiration from its richness, masculinity and heritage – qualities that heighten its appeal to increasingly discerning consumers who value the substance and style of iconic brands such as Chivas Regal.
The latest evolution of the famous Chivas Regal bottle and carton include key developments such as:
More contemporary embossing on the famously curvaceous bottle, with an enriched and textured label that is partly recessed into the bottle.

A new brighter capsule with a handcrafted texture for added impact and luxury cues.

The celebrated silver Chivas Regal box has been enhanced with a brushed metal and engraved effect, with a deep red interior for a premium feel.

The embossed heraldic symbols have been crafted for a contemporary look and the gold band adds a luxury touch to the box as well as greater impact on shelf.
Lisa Woodward, International Marketing Manager for Chivas Regal, comments; "Our packaging has evolved over time to remain relevant today, whilst retaining and enhancing our unique elements including the famous curvaceous bottle shape and the rich heraldic silver box. Chivas Regal is the original luxury Scotch and like all iconic brands maintains the right blend of heritage and contemporary relevance. In its 100th year, the latest look and feel for Chivas Regal 12 year old recognises its status as the most prestigious Scotch whisky in the world and a leading global brand that has benefited from a century of nurture and investment."
The evolution of the Chivas Regal 12 Year Old packaging is the latest element of continued investment in Chivas Regal by Chivas Brothers, including the Live with Chivalry advertising campaign. Launched at the end of 2008, Live with Chivalry is based on the idea that there is a code of behaviour that sets some men apart from others. This contemporary call for Modern Knights is an inspirational new initiative that has researched extremely well in key markets around the world. More recently Chivas Regal has launched a new global digital platform www.chivas.com and continually implements the Chivas Studio experiential initiative across the globe.
Chivas Regal, a truly global brand available in over 200 countries, maintains a consistent positioning and global communication platform and saw annual volume sales of 4.5 million 9L cases in 2007/2008*, a historical high for the brand.
<< Back to all the latest whisky news brought to you by Planet Whiskies
Distillery of the Month: November 2023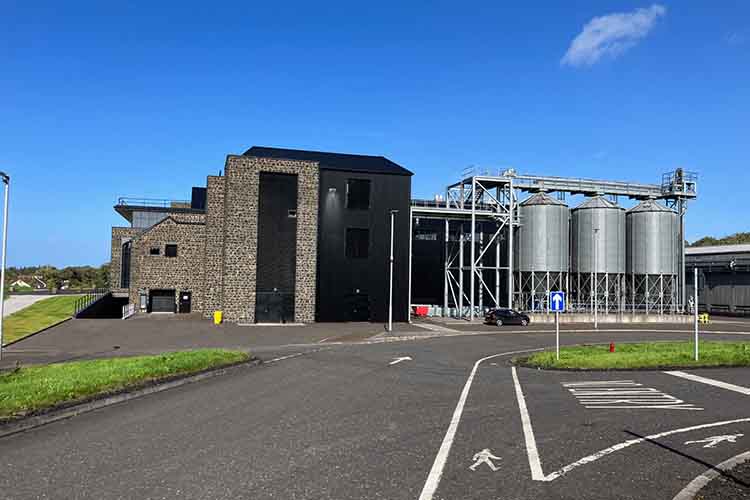 Planet Whiskies visited the new Bushmills Distillery in Northern Ireland on the 25th and 26th of September. Read our review of the experience of Bushmills and Northern Ireland at Planet Whiskies tour of Bushmills and Northern Ireland
You can also read the whole section about Bushmills Distillery at Bushmills Distillery Information on Planet Whiskies... So Bushmills is Planet Whiskies Distillery of the Month title for November 2023
Get Newsletter
Subscribe to our newsletter to get latest news, popular news and exclusive updates.