Diageo To Open Its Doors For Global Celebration Of Scotch Whisky
Introducing a day to celebrate the world's favourite whisky, Scotch International Scotch Day, February 10 2017
Published Date: 3rd February 2017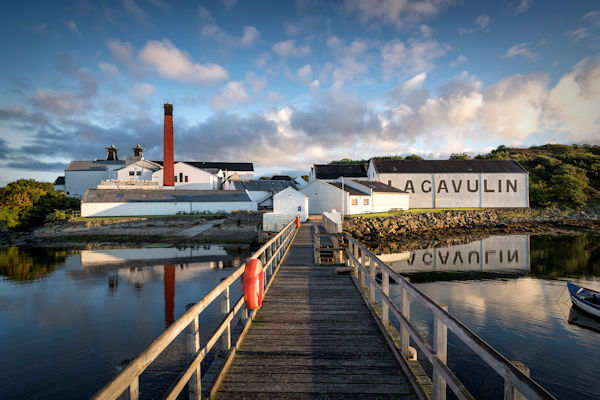 A new global celebration is being introduced in honour of Scotland's gift to the world - International Scotch Day. The inaugural celebration will take place on Friday 10 February and will invite people to raise a glass of Scotch and celebrate a drink that's made to be enjoyed whichever way you like it with good company, wherever, whenever.
In Scotland Diageo will be opening the doors of its distillery visitor centres for free tours as part of the global celebration of Scotch. We will also be offering the public a unique opportunity to visit its global Archive at Menstrie near Alloa – the biggest drinks industry archive in the world with a collection of over 10,000 bottles.
In Scotland, Diageo has an unrivalled network of 12 visitor centres at iconic Scotch whisky distilleries:

Blair Athol
Caol Ila
Cardhu
Clynelish
Cragganmore
Dalwhinnie
Glenkinchie
Glen Ord
Lagavulin
Oban
Royal Lochnagar
Talisker
These visitor centers attracting over 400,000 visitors each year. Anyone booking a visit to these distilleries for Friday 10 February or turning up on the day for a visit will be welcomed for a free tour. Full details of the distilleries can be found at: www.discovering-distilleries.com.[1]
International Scotch Day will be marked by the first ever public open day at the Diageo Archive. Home to over half a million items including documents, advertising material, bottles, books and memorabilia relating to global brands such as Johnnie Walker, this is rare opportunity to be immersed in the unparalleled heritage of the Scotch whisky industry. There will be a limit of 50 tours available on a first-come-first-served basis. To register for a tour please email: archive.menstrie@diageo.com.[2]
"We have launched International Scotch Day to shine a spotlight on the Scotch whisky category, and to help raise awareness and deepen knowledge of Scotch around the world," commented Ronan Beirne, Global Marketing Director at Diageo.
"Scotch has been built on its integrity, quality and authenticity and no other spirit can offer the same range of tastes, textures and flavours. Trends come and go but Scotch has been cool since forever and we feel it's time to properly celebrate that.
"We're delighted that in Scotland we will be opening up our unrivalled network of distillery visitor centres and our unique global archive for free tours so everyone in the homeland of Scotch can join us for the day of celebration."
International Scotch Day has been introduced as part of #LoveScotch, a global movement from Diageo, a global leader in beverage alcohol, for people to share their love of the world's favourite whisky. Diageo's Scotch performance was up 6% across global markets in the company's interim results. The category is vibrant and the outlook for Scotch is strong.
Scotch is the world's most trusted spirit and Diageo is proud of the heritage, craft and passion at the heart of it.
<< Back to all the latest whisky news brought to you by Planet Whiskies