Highland Park is welcoming visitors to the newly refurbished five star visitor centre at its Orkney distillery

Press Release from Highland Park Single Malt Whisky - 20 January 2009
DISCOVER THE ORKNEY HOME OF AWARD-WINNING
HIGHLAND PARK SINGLE MALT WHISKY
Highland Park is welcoming visitors to the newly refurbished five star visitor centre at its Orkney distillery, the northernmost Scotch whisky distillery in the world.
Visitors can discover the whisky making techniques that have made Highland Park arguably the most respected single malt in the world, by taking a guided tour of the distillery and, of course, a tasting.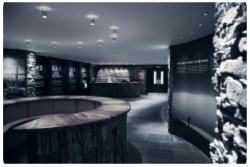 The revamped visitor centre brings to life the distillery, established in 1798, and its integral relationship with Orkney.
Visitors can enjoy a dram at the bespoke tasting bar featuring Orkney dry-stone walling and traditional oak reclaimed from an original Highland Park washback, previously used for the fermentation stage of making the single malt. A new cask education area highlights the vital role of the exceptional sherry oak casks used to develop the distinctive richness and multi-dimensional complexity of the whisky.
Those embarking on the Connoisseurs Tour will enjoy a more indepth experience, ending their visit in The Tasting Room with a tasting of the award winning malts in Highland Park's portfolio including the 12 year old, 15 year old, 18 year old and 25 year old. It is an exceptional room for Highland Park fans as it showcases a selection of Highland Park bottlings, old and new, and features Orcadian-style interior design including hand-made Orkney furniture from local craft company Sui Generis Furniture.
Patricia Retson, Highland Park Distillery Visitor Centre Manager, said: "The impact of the credit crunch indicates that more people will be staying in the UK for their holidays this year and we look forward to welcoming new visitors. A visit to Orkney would not be complete without a tour of Highland Park distillery - it is a truly exceptional experience and a wonderful way in which to learn more about the history and traditions of this award-winning single malt."
Islands Manager for VisitOrkney, Barbara Foulkes, said: "Highland Park is a must for visitors to Orkney; it being just one of the fantastic visitor attractions we have to offer, making Orkney a must-see, must-return destination. I look forward to its continued success."
Visitors can view historic Highland Park memoirs, including a note from Sir Winston Churchill. During the Second World War, the HMS Royal Oak was sunk in Scapa Flow and Churchill visited the distillery. When offered a cup of tea upon arrival, he immediately stated his preference for a glass of Highland Park in his typically direct manner.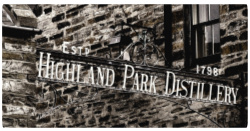 Book-loving visitors can also discover over 200 whisky publications including some rare tomes of up to 200 years old such as an original copy of Alfred Barnard's 'The Whisky Distilleries of the United Kingdom', published in 1887 which is said to feature the best-known Magnus Eunson anecdote – Eunson is credited with being the original founder of Highland Park – and was a beadle by day and a smuggler by night.
The standard guided tour of Highland Park distillery costs £6 per adult while the connoisseur's tour is £35 per adult.
For further information please visit www.highlandpark.co.uk or call the visitor centre on 01856 874619.
Your can read more information regarding Highland Park Distillery at the Scottish Distillery Page and read about the Scottish Tourist Board Five Star Awarded Rating for the Highland Park distillery.
Read more about Highland Park Distillery
<< View the whole range of Highland Park Single Malts
<< Back to all the latest whisky news brought to you by Planet Whiskies
Distillery of the Month: November 2023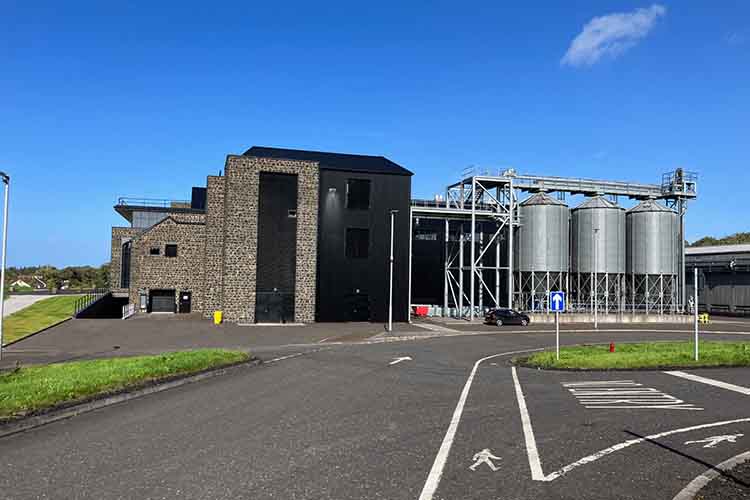 Planet Whiskies visited the new Bushmills Distillery in Northern Ireland on the 25th and 26th of September. Read our review of the experience of Bushmills and Northern Ireland at Planet Whiskies tour of Bushmills and Northern Ireland
You can also read the whole section about Bushmills Distillery at Bushmills Distillery Information on Planet Whiskies... So Bushmills is Planet Whiskies Distillery of the Month title for November 2023
Get Newsletter
Subscribe to our newsletter to get latest news, popular news and exclusive updates.