Benriach Introduces The Forty To The U.S.: Benriach expansion of its luxury portfolio
Published Date: 15th June 2023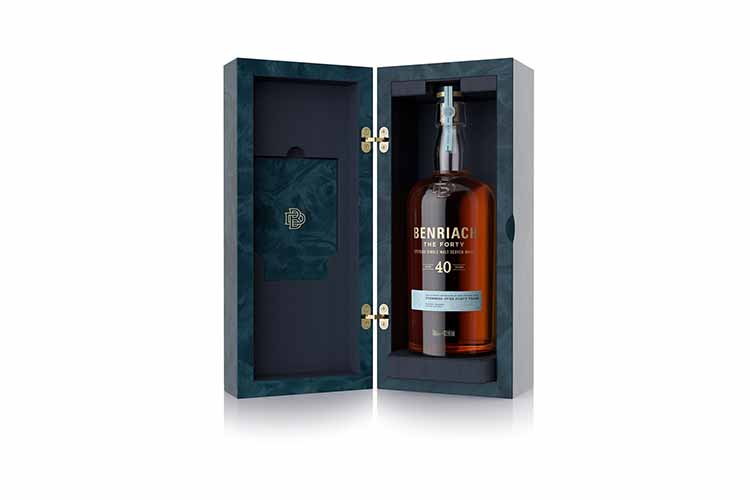 SPEYSIDE, SCOTLAND (JUNE 15, 2023) - Speyside distillery Benriach has announced the expansion of its luxury portfolio with the stateside arrival of Benriach The Forty, exemplifying an exquisite example of Benriach's historically diverse methods of distillation and cask curation.
In the 1970s, when the Speyside region was known for crafting unpeated whiskies, Benriach made the unconventional choice to distill small batches of highly peated spirit, which continues to this day. Drawing upon decades of experience, Master Blender Rachel Barrie skillfully combined some of these rare peated casks to create The Forty, one of the oldest peated malts ever to be released from a Speyside Distillery.
The Forty was previously only available as early as October 2022 as part of a luxury bespoke non-fungible token (NFT) on Blockbar.com, the world's first direct-to-consumer NFT marketplace for luxury wines and spirits. This is the first time consumers will be able to purchase physical bottles in stores.
Tasting Notes for Benriach The Forty:
Color: Deep bronze Nose: Richly fruity, with the exquisite scent of sweet orange, plum and honey pomelo laced with dark chocolate coated berries layered on smooth walnut and cherry liqueur Palate: Luscious orchard fruits unfold on the palate with silky morello cherry, soft nectarine, stewed red apple and white peach, lingering into the seductive velvety walnut and kumquat finish Casks: Bourbon, Port
"Fine bourbon casks have gradually developed exquisite notes of honeyed pomelo and lush orchard fruits to create Benriach The Forty," said Master Blender Rachel Barrie. "Over the decades of maturation, the smoky character of peated Benriach spirit refines and mellows, transforming into ripe fruit sweetness. This intricate character is interwoven with dark notes of chocolate, rich plum and smooth walnut from port casks sourced from the Douro Valley."
Benriach The Forty presents at 43.5% ABV and will be available as a limited release in specialist retailers in select markets across the United States for an SRP of $4,500. For more information on Benriach and its full portfolio, visit Benriach Website
More Whisky News
Distillery of the Month: November 2023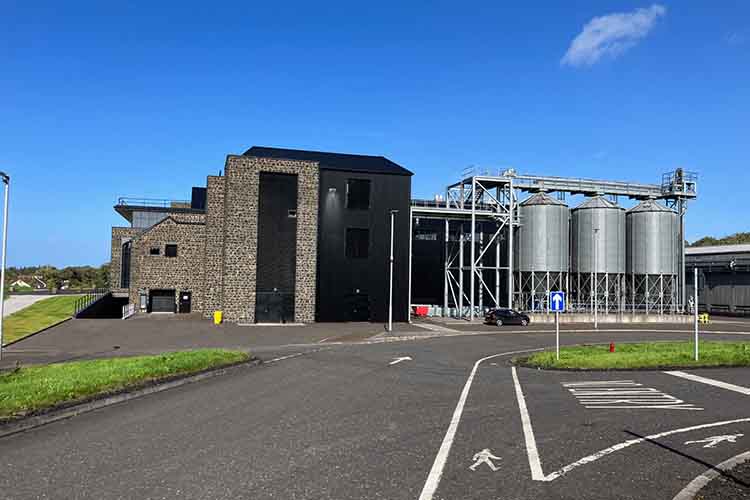 Planet Whiskies visited the new Bushmills Distillery in Northern Ireland on the 25th and 26th of September. Read our review of the experience of Bushmills and Northern Ireland at Planet Whiskies tour of Bushmills and Northern Ireland
You can also read the whole section about Bushmills Distillery at Bushmills Distillery Information on Planet Whiskies... So Bushmills is Planet Whiskies Distillery of the Month title for November 2023
Get Newsletter
Subscribe to our newsletter to get latest news, popular news and exclusive updates.