Aberlour gets the consumer vote at Speyside Whisky Awards 2014
Published Date: 30th April 2010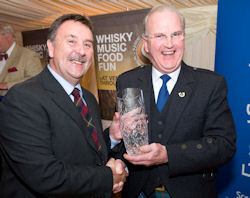 Aberlour single malt whisky is celebrating after last night (29 April 2010) winning two categories at the Spirit of Speyside Festival Whisky Awards for its 10 Year Old and 16 Year Old expressions. The awards were presented by renowned yachtsman Sir Robin Knox-Johnston at the Festival's Opening Dinner and Dance and were collected on behalf of Aberlour by Distillery Manager Stuart Pirie.
Aberlour triumphed in the '12 Years Old and Under' and '13 to 20 Years Old' categories in the only malt whisky competition that embraces the decisions of the consumer. The Spirit of Speyside Festival Whisky Awards are only open to single malts produced within Speyside, Scotland's premier whisky region. The festival itself is one of Europe's largest whisky festivals, bringing together thousands of whisky lovers from around the world many of whom also have the opportunity to judge entries to the awards.
Brand Director for malts at Chivas Brothers, Neil Macdonald, comments: "To win two 'best of the best' awards at this esteemed awards ceremony is exceptionally flattering and really highlights the popularity of Aberlour with whisky lovers around the world. What is great about the Spirit of Speyside Festival Whisky Awards is that 'real people' decide the winners – and ultimately these are the people who are buying and enjoying Aberlour."
Selling over 2.5million bottles of Scotch per year, Aberlour is one of the most successful whiskies in the complementary malts portfolio from Chivas Brothers that includes The Glenlivet, Longmorn, Strathisla, Scapa and Tormore. It is the best-selling single malt in France, the world's biggest whisky market.
Aberlour 10 Year Old is an elegant yet complex malt that is suitable for all occasions. Aberlour 16 Year Old Double Cask Matured was launched in 2003 and is a further example of Aberlour's versatility when matured in sherry and traditional oak casks.
Introduced at the 2005 Festival with the support of Whisky Magazine, the Spirit of Speyside Whisky Awards have developed into a prestigious feature of the Spirit of Speyside Festival.
For more details see their website Aberlour Distillery
<< Back to all the latest whisky news brought to you by Planet Whiskies
Distillery of the Month: November 2023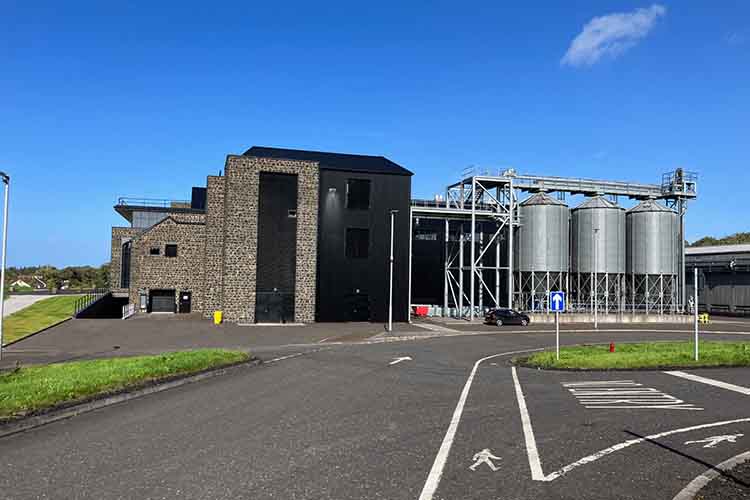 Planet Whiskies visited the new Bushmills Distillery in Northern Ireland on the 25th and 26th of September. Read our review of the experience of Bushmills and Northern Ireland at Planet Whiskies tour of Bushmills and Northern Ireland
You can also read the whole section about Bushmills Distillery at Bushmills Distillery Information on Planet Whiskies... So Bushmills is Planet Whiskies Distillery of the Month title for November 2023
Get Newsletter
Subscribe to our newsletter to get latest news, popular news and exclusive updates.