Glenfiddich, The Most Awarded Single Malt Whisky is the Perfect Gift for Father's Day
Published Date: 4th June 2013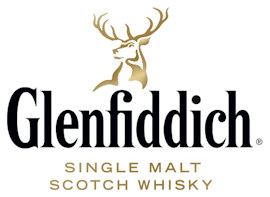 Celebrate Father's Day by giving him a bottle of exquisitely smooth Glenfiddich 12 Year Old Single Malt Whisky
For over 125 years, Glenfiddich has distilled whisky deep in the rolling hills of the Scottish highlands, with uncompromising quality making it the perfect gift for any whisky drinker.

With a variety of expressions, Glenfiddich have a bottle for every type of father, so with his personality and style in mind it is easy to find the right expression for him: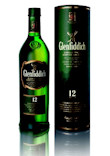 The signature expression from the World's Most Awarded Single Malt Scotch whisky,* the Glenfiddich 12 Year Old Single Malt Whisky is an exceptional whisky. Carefully matured in the finest American bourbon and Spanish sherry oak casks for at least 12 years, before being married and mellowed in oak marrying tuns for complete harmony of aroma and flavour. This whisky is perfect for traditional fathers who take their whisky with a little water, and will relish the signature Glenfiddich 12 Year Old Single Malt Whisky, with its distinctive fresh pear, creamy with subtle oak flavours and a long smooth and mellow finish.
Glenfiddich 12 Year Old Single Malt Whisky, ABV 40%, 70CL,
RRP £34.59 - Buy now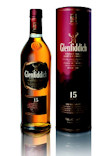 Fathers who love adventure take their whisky on ice, and enjoy the bold taste of Glenfiddich 15 Year Old and its intriguing aromas and flavours.
Tradition and innovation collide to give this whisky great depth and consistency with notes of sweet heather honey and vanilla fudge combined with rich dark fruits.

Glenfiddich 15 Year Old Single Malt Whisky, ABV 40%, 70CL,
RRP £38.59 - Buy now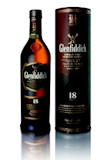 Wise fathers savour their whisky neat and appreciate the distinguished finish of Glenfiddich 18 Year Old.
This intriguingly fruity and robust oak expression has a remarkably rich aroma with ripe orchard fruit, baked apple and robust oak and taste of luxurious dried fruit, candy peel and dates.

Glenfiddich 18 Year Old Single Malt Whisky
RRP £50.59 - Buy now

The Glenfiddich Single Malt Whisky mini set - which includes the 12 Year Old, 15 Year Old and 18 Year Old single malts - provides the perfect introduction to whisky for new fathers celebrating their first Father's Day.
Glenfiddich Miniature Single Malt Whisky Gift Set, ABV 40%, 3 x 5CL, RRP £14.99
<< View more from the Glenfiddich Range

In 1886, William Grant set out to fulfil a lifelong ambition to build his own distillery. Helped by his seven sons and two daughters, they created the first batch of what has become the world's most awarded single malt Scotch whisky: Glenfiddich. William's passion, determination and pioneering spirit continues to guide the family and Glenfiddich is one of the few single malt distilleries to remain entirely family owned and is now the World's Most Awarded Single Malt* Scotch Whisky, a true reflection of our founder's integrity and innovative spirit, passed down through the generations. Now 125 years on, Glenfiddich the next generation crafting a wide range to suit all palates and pockets.

With Father's Day on the horizon, giving the gift of Glenfiddich is a great way to honour the values held by the Grant family.
<< View more from the Glenfiddich Range
Glenfiddich Supports The Walk
This year the premium and most prestigious Scotch whisky brand in the UK will continue to honour William Grants pioneering spirit by supporting Team Glenfiddich UK in the Walking With The Wounded South Pole Allied Challenge which will see teams of wounded servicemen and women from the UK, US and the Commonwealth race to the South Pole under the patronage of Prince Harry.
*The Glenfiddich range has received more awards since 2000 than any other single malt Scotch whisky in two of the world's most prestigious competitions, the International Wine & Spirit Competition and the International Spirits Challenge.
<< View more from the Glenfiddich Range
<< Read more about the Glenfiddich Distillery and more news
<< Back to all the latest new brought to you by Planet Whiskies
Distillery of the Month: November 2023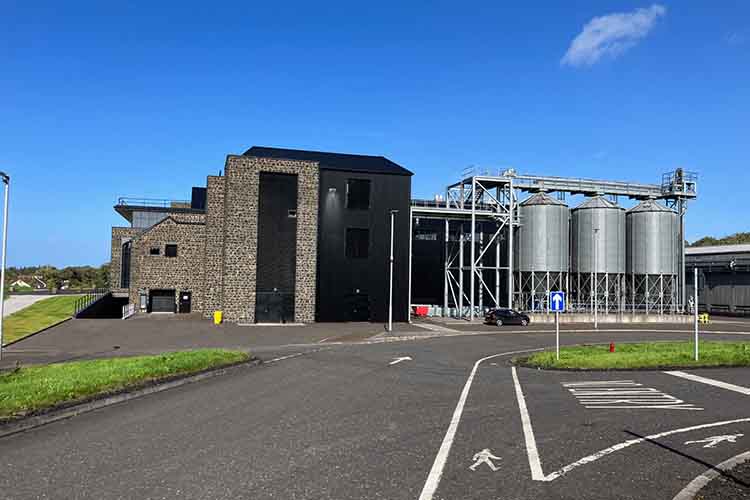 Planet Whiskies visited the new Bushmills Distillery in Northern Ireland on the 25th and 26th of September. Read our review of the experience of Bushmills and Northern Ireland at Planet Whiskies tour of Bushmills and Northern Ireland
You can also read the whole section about Bushmills Distillery at Bushmills Distillery Information on Planet Whiskies... So Bushmills is Planet Whiskies Distillery of the Month title for November 2023
Whisky Advent Calendars 2023
Get Newsletter
Subscribe to our newsletter to get latest news, popular news and exclusive updates.