Jura Single Malt Scotch Whisky announces rare opportunity to join tiny island distillery off the West Coast of Scotland
Published Date: 20th June 2019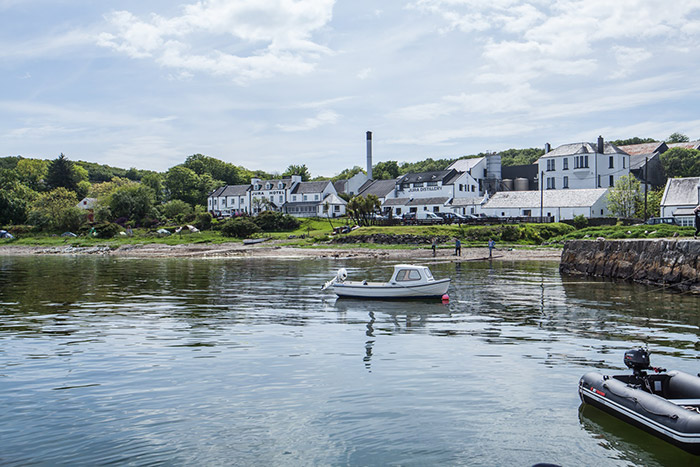 Applications are open to become the Brand Home Manager at the popular Single Malt Whisky Distillery. Jura are seeking applicants to join the distillery team which sits at the heart of the tiny island community, with current population at c.212 people.
A year since the Single Malt Whisky re-launched with a collection of new whiskies – Jura Single Malt Whisky continues to enjoy success worldwide, reflected in the number of visitors that make the journey to Jura.   
Once described by George Orwell as 'the most un-get-at-able' place, the journey to Jura's island home is epic.  Located off the west coast of Scotland; the remoteness of Jura is as inescapable as the captivating island charm. Since 1810 the unique island malt distillery has been the shared endeavour at the heart of the community. Islanders acknowledge that life on Jura is a little different. It's a beautiful place defined by the sea that surrounds it and the people that have come here to make a life, it is a place where time moves differently, and life is truly a long way from ordinary.
The successful applicant will be the local face of the Brand and will deliver the definitive Jura visitor experience to all that make the journey to the island. 
Applicants should bear in mind that, whilst not mandatory, it is not uncommon for residents of the island to take on additional duties across the island (The current Brand Home Manager is a part-time Fire Fighter).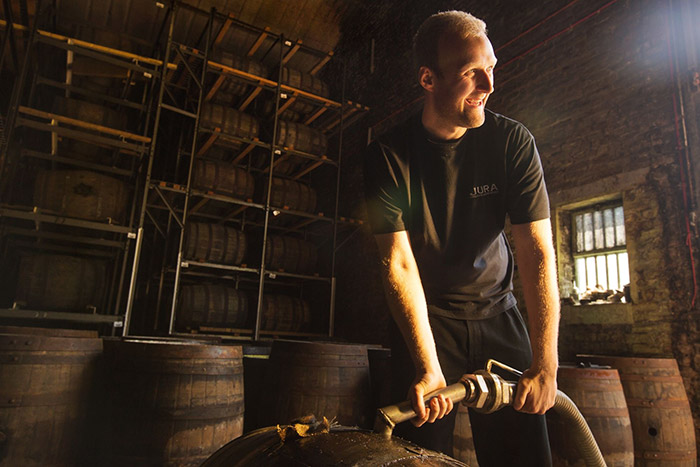 Daryl Haldane, Global Head of Experience , said: "We all acknowledge that we are incredibly fortunate on Jura to live, work, enjoy a dram here. It is a place that produces cracking whiskies – and a place where life passes differently.  
"The Distillery, where the Brand Home Manager role is based, is located in Craighouse - the heart of the community, alongside the one shop and the one pub. The island also boasts an annual Whisky Festival, a Music Festival and one of the UK's most challenging hill races, the Jura Fells Race.  
"We are looking for a special person to welcome our visitors as they make the journey to Jura. In return you will have a unique opportunity to experience Jura as the community do – a place that is really quite special indeed.  
"Applications are open. Good luck!"
<< Buy Jura Scottish Single Malt Scotch Whisky
<< Read more about the Isle of Jura Distillery
<< View Scottish Single Malts on Planet Whiskies
<< Back to all the latest whisky news brought to you by Planet Whiskies