Latest Whisky News - Tomatin Performs Extraordinarily Well in New York - 16th March, 2012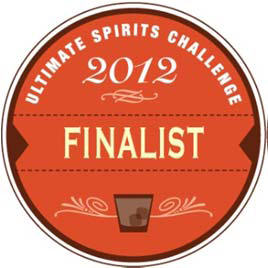 One of Tomatin Distillery's single malt Scotch whiskies has received an "Extraordinary Ultimate Recommendation" accolade in this year's Ultimate Sprits Challenge (USC), held in New York between 5th and 9th March 2012.
The Tomatin 18 year old single malt scored 96/100 in the challenge, just one point behind the overall winner in the Single Malt Scotch Whisky category of the competition into which over 60 different whiskies were entered.
The whiskies entered into the challenge were evaluated in multiple stages by highly qualified experts in a tightly controlled and conducive environment. The purpose of USC is to systemically cull from the pack and reward those distilled beverages which in the collective, and numerically arrived at, opinion of the judges stand out in their respective categories by showing uncommon quality.
Stephen Bremner, Sales Director said: "We are delighted that our whisky has been so well received by the judges in this popular contest. We work extremely hard and pride ourselves on the quality of all spirit produced at Tomatin, and blind tastings like these are a testament to our commitment to the product."
More details at www.tomatin.com.
<< View Tomatin Single Malt Range
<< View more details about the Tomatin Distillery
<< Read about Planet Whiskies tour of Tomatin DIstillery
<< Read more Graham Eunson Master Distiller
<< Back to all the latest whisky news brought to you by Planet Whiskies