Introducing Midleton Very Rare Silent Distillery Collection. A new chapter for Irish luxury
Published Date: 20th February 2020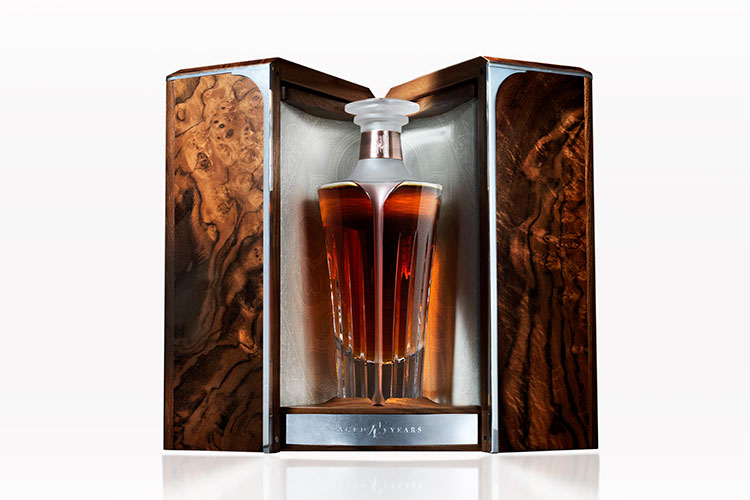 February 2020 sees the launch of the first release from Ireland's oldest ever whiskey collection. Midleton Very Rare, renowned as the Pinnacle of Irish Whiskey, is produced in Midleton Distillery, Co. Cork, Ireland and the Midleton Very Rare Silent Distillery Collection is a collection of six releases. The first is a 45-year-old Irish single malt. There will be one release annually until the year 2025, ranging in age from 45 to 50 years old, all from the fabled Old Midleton Distillery (operating 1825-1975). The last release will coincide with Old Midleton Distillery's 200th birthday.  
A 'silent' distillery is one that has closed its doors and been lost to ages past, achieving almost mythical status. As rumours of this 'unicorn' whiskey swirl around the whiskey world, these precious bottlings have become highly sought after by whiskey enthusiasts.  A traditional distillery, Old Midleton Distillery was famous throughout the world for Irish whiskey, but when it closed its doors for the last time in 1975, it became an iconic part of Irish distilling legend.  
While other silent distilleries have re-opened and been brought back to life, Old Midleton has been fully decommissioned and will never produce again. Midleton Very Rare Silent Distillery Chapter One will be the first official release from Old Midleton Distillery in 16 years and the collection represents some of the last drops of this inimitable spirit before the distillery closed its doors forever.  
When the spirit for Midleton Very Rare Silent Distillery Collection Chapter One was laid down in 1974 under Master Distiller Emeritus Max Crockett, a year before the closure of Old Midleton Distillery, it was part of a series of innovative trials never to be released or repeated. Crockett's experimentation with peated single malt whiskey from 1964 to 1974 will come to light for the very first time through this release which paves the way for new beginnings in the world of ultra-rare, luxury Irish whiskey.   
Midleton Very Rare Silent Distillery Collection Chapter One is the only release in this collection to have been created as a peated single malt – pure innovation for Irish whiskey at the time, and rare still today. Decades in the making, the third-fill sherry cask cask that has influenced this whiskey has been lying dormant for 45 years. This makes it one of the world's rarest whiskeys by its very nature. The cask contributes notes of ripe honeydew melon, red berries and sweet spices of toasted oak.   
Master Distiller Emeritus Barry Crockett, son of Max Crockett, recalls sourcing the peat for this 45 year old expression, which will be the last peated whiskey ever from Old Midleton Distillery. During this time, Barry was learning his trade from his father, Max Crockett, the 'forefather' of modern-day Irish whiskey. In recent years it has been the work of Master Distiller Brian Nation to monitor, sample and determine the ideal bottling time for this rare whiskey laid down by his predecessors. Midleton Very Rare Silent Distillery Collection represents a unique opportunity to taste the work of three legends.  
Staying true to its proud Irish heritage and luxury craftsmanship, Midleton Very Rare Silent Distillery Chapter One will be decanted into handblown and etched crystal decanter bottles, produced by Ireland's Waterford Crystal, with each of the bottles individually numbered. The bottle comes displayed in a wooden cabinet handcrafted by Irish designer, John Galvin, using wood up to 200 years old from ancient reclaimed whiskey vats.  This further cements Midleton Very Rare Silent Distillery Collection as the ideal treasure for any whiskey enthusiast.
<< Read more about Irish Whiskies
<< Read more about Midleton Irish Whiskey 
<< View Scottish Single Malts on Planet Whiskies
<< Back to all the latest whisky news brought to you by Planet Whiskies
Distillery of the Month: November 2023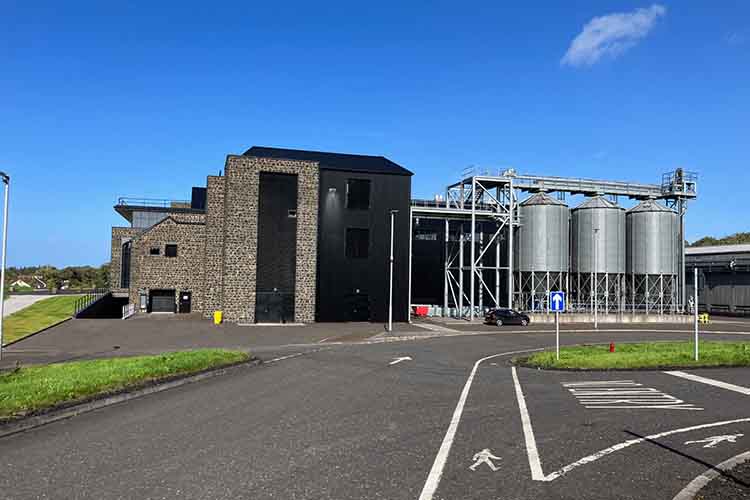 Planet Whiskies visited the new Bushmills Distillery in Northern Ireland on the 25th and 26th of September. Read our review of the experience of Bushmills and Northern Ireland at Planet Whiskies tour of Bushmills and Northern Ireland
You can also read the whole section about Bushmills Distillery at Bushmills Distillery Information on Planet Whiskies... So Bushmills is Planet Whiskies Distillery of the Month title for November 2023
Get Newsletter
Subscribe to our newsletter to get latest news, popular news and exclusive updates.