Highland Park Distillery ambassador awarded prestigious global accolade
Published Date: 5th March 2010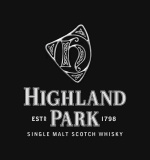 Highland Park's Gerry Tosh was named Global Whisky Ambassador of the Year at the prestigious Icons of Whisky Awards organised by Whisky Magazine at the Hurlingham Club in London last week (Thursday 25 February).
The result is based on the Scottish winner's passion and knowledge of the industry which is unparalleled in his commitment to the role of educating people across the world about Highland Park and how to nose and taste 'the water of life'.
Born in Dundee, 35 year old Gerry Tosh has worked with the Highland Park since 2001 and has shared his knowledge with both Highland Park drinkers and the internal workforce by travelling the world as well as creating a boot camp style training, held at the Kirkwall distillery, for the brand's ambassadors.
Gerry Tosh, Highland Park Head of Brand Education, comments: "I've travelled over 90,000 thousand miles over the last 12 months, meeting people from all over the world. I take people on a journey of discovery; they may know a little about whisky or nothing at all but by the end they always have a better appreciation, understanding and a newfound love of the craft of whisky making and its exquisite taste. This gives me such a great thrill, which is made all the better by knowing that I have created this new love affair with Highland Park brand."
Jason Craig, Global Controller, Highland Park, commented: "We are extremely proud of Gerry and his win. Icons of Whisky recognises the very best people and places in whisky throughout the world and this accolade highlights the considerable amount of time and effort that Gerry and the team have invested to grow Highland Park globally.
"The Orcadian malt has enjoyed record sales and over the past four years Highland Park global sales have soared by 80 per cent, selling over 110,000 cases a year, and entered the world's top 10 single malt Scotch whiskies."
Additionally, Highland Park's Earl Magnus Edition 1 bottling was awarded Best Island (Non Islay) Single Malt Whisky at the World Whiskies Awards last week. Gerry Tosh was instrumental in selecting this successful 15 year old cask strength expression which was sold out within 48 hours of being released at the end of last year.
Highland Park has won a string of other prestigious awards across its portfolio. Its 18 year old single malt Scotch whisky was crowned 'best spirit in the world' for the second consecutive time last year by leading US independent whisky expert Paul Pacult in the Spirit Journal's Top 115 Spirits in the World.
Awards also include 'best new whisky release of the year 2009' for its 40 year old single malt and 'best whisky in the world 2009' for its 21 year old expression in the World Whisky Awards. The brand also won four double gold awards in the San Francisco World Spirits Competition 2009, four 'gold best in class' awards for its 12, 18, 25 and 40 year old expressions in the International Wine & Spirit Competition (IWSC) 2009 as well as a gold medal and three silver medals in the International Spirits Challenge 2009.
Read more about Highland Park Distillery
<< View the whole range of Highland Park Single Malts
<< Back to all the latest whisky news brought to you by Planet Whiskies