Chivas Regal Master Blender Colin Scott Celebrates 40 Years In Whisky Industry - 17th December, 2013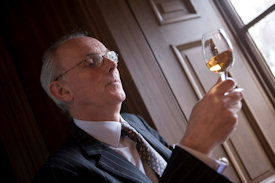 World-renowned Master Blender Colin Scott is celebrating 40 years in the whisky industry. Highlights of his glittering career include the creation of luxury whiskies Chivas Regal 18 Year Old and Chivas Regal 25 Year Old, as well as the growth of the Royal Salute range.
Colin developed an early passion for whisky, as he grew up next to an Orkney distillery. He followed in the footsteps of his father and grandfather – who also dedicated their lives to Scotch whisky – when, in 1973, he joined The Glenlivet Distillers as a Trainee Manager in Edinburgh.
His experiences in production started in the company's bottling plant in Leith and on its closure he moved to the Newbridge bottling plant. Here he progressed through the Package Quality and Spirit Quality departments, eventually joining the Blending team in Paisley.
In 1989 he became Master Blender for Chivas Brothers after learning the traditions and highly-skilled art of Scotch whisky blending from his predecessor, Jimmy Lang.
Colin said: "As Master Blenders we are responsible for safeguarding the integrity of all our brands, and ensuring their consistent quality and taste experience year after year. Another part of the job is looking at the new spirit made today with a view to the future, securing the right stock for the next generation of Master Blenders, thus ensuring a seamless continuity. For Master Blenders consistent high quality is paramount in our line of work, and this is something you must never compromise on."
Among Colin's career milestones are the creation of Chivas Regal 18 Year Old in 1997, and 10 years later in 2007 when he added the Original Legend – Chivas Regal 25 Year Old. He has also expanded the Royal Salute range to include its 38 Year Old Stone of Destiny, Tribute to Honour, 62 Gun Salute, 100 Casks Selection and Diamond Tribute expressions.
Colin added: "Back when I started our primary concerns were Chivas Regal 12 Year Old and Royal Salute 21 Year Old – two iconic products. Now we have two great families. To have been involved in the development and growth of their fame has been very exciting. This is especially true for Chivas Regal 18 Year Old, which is today global No.1 in its category, and I feel especially honoured that every bottle carries my Gold Signature.
"Recently, I've also had the opportunity to visit other markets around the world and meet our Pernod Ricard colleagues, who work tirelessly on our brands – as well as occasionally, some legendary people from the worlds of showbiz and sport including Sir Ben Kingsley, Colin Firth, Lucy Liu, Julianne Moore, Fabien Barthez, Steve Waugh and the late Sir David Frost."
In recognition of his contribution to the Scotch whisky industry, Colin was appointed a Master of the Quaich in 2008, having previously been inducted as a Keeper of the Quaich – Scotland's most prestigious Scotch whisky Society – in 1998.
Colin added: "Throughout my career I have worked for family driven companies - The Glenlivet Distillers, Seagram and now Pernod Ricard, which is a great attribute. Within the last two decades, our growth to become co-leaders in the business is a phenomenal achievement and it's been wonderful to be part of that. I'm sure that in the future we will become no.1 – I don't know how long it will take, but it's certainly a motivational challenge."
Colin has three grown-up daughters and lives in Kilmacolm with his wife, Penny.
<<To see the history and buy whiskies from Chivas Brothers
<< Back to all the latest whisky news brought to you by Planet Whiskies
Distillery of the Month: November 2023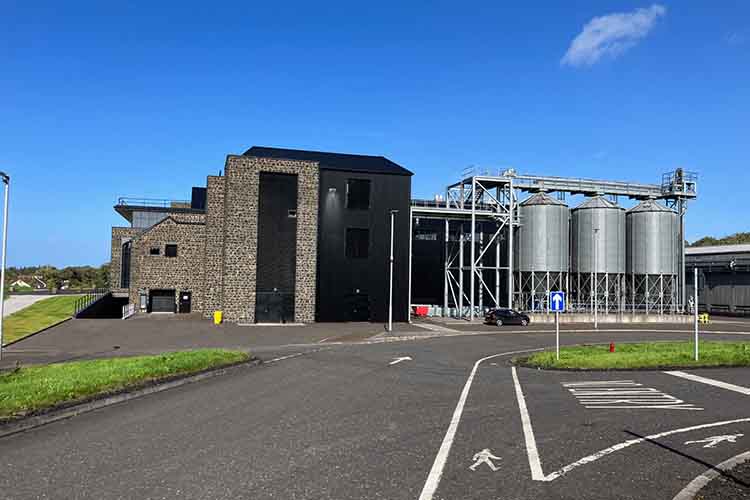 Planet Whiskies visited the new Bushmills Distillery in Northern Ireland on the 25th and 26th of September. Read our review of the experience of Bushmills and Northern Ireland at Planet Whiskies tour of Bushmills and Northern Ireland
You can also read the whole section about Bushmills Distillery at Bushmills Distillery Information on Planet Whiskies... So Bushmills is Planet Whiskies Distillery of the Month title for November 2023
Get Newsletter
Subscribe to our newsletter to get latest news, popular news and exclusive updates.