Ardbeg Makes It a Double! Islay malt is announced World Whisky of the Year for 2nd Year running
Published Date: 23th October 2008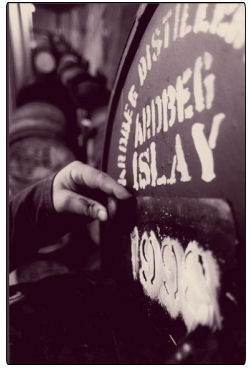 Ardbeg Uigeadail, a single malt whisky from Ardbeg Distillery on the remote Island of Islay has been awarded the top accolade, "World Whisky of the Year" 2009.
This follows the success of the distillery's flagship expression Ardbeg Ten Years Old which scooped the same honour in 2008.
The award comes with the publication of the 6th annual edition of whisky authority and writer Jim Murray's, "Whisky Bible". A favourite with whisky aficionados, barmen and connoisseurs around the world Jim Murray has nosed and re- tasted a staggering 1500 whiskies to bring the guide which includes notes on a total of 3000 whiskies, right up to date.
Ardbeg Uigeadail, bottled at a powerful 54.2% ABV, takes its name from the hill loch which supplies the peat-laden water to the distillery on Islay, and is famed for its deep, rich, smoky complexity.
First introduced in 2003 Uigeadail (in Gaelic – "it means dark, mysterious place") is a regular favourite amongst Islay whisky connoisseurs and the award will no doubt give Ardbeg a further boost in awareness as the distillery continues to win fans around the world for its uncompromisingly powerful, peaty, smoky expressions.
During the 1980s and 1990s, Ardbeg suffered from an uncertain future and it was not until Ardbeg was purchased by Glenmorangie plc in 1997 that the distillery was saved from extinction. Since then, the distillery has risen like a phoenix and today Ardbeg is well established as a niche, cult malt, with a passionate following.
Hamish Torrie, Ardbeg Brand Director says: "Jim's accolade of identifying Uigeadail as the best whisky in the world delights all of us who work on Ardbeg. For Ardbeg to get "Top Dog" recognition for the second year in a row, after such a comprehensive look at all the new whiskies that have come out recently is some feat. It is a tribute to the consistency, dedication and sheer skill of the team at the distillery, and our Whisky creation team, led by Dr Bill Lumsden and Rachel Barrie.
He continued, "What really pleases us about "winning the double" is that both are not rare, unattainable connoisseur whiskies costing hundreds of pounds: Ardbeg 10 years Old and Ardbeg Uigeadail are core to our range and widely available".
Your can read more information regarding Ardbeg Distillery at the Scottish Distillery reference on this site.
<< See the range of Ardbeg Single Malt Whisky
You can read more about Ardeg Distillery on the distillery website.
Other links on the website for Ardbeg
Tasting note for the Ardbeg 10 Year Old Single Islay Malt
Ardbeg Whiskies Distillery on the latest news page.
Scottish Single Malts Whiskies - Page A
Ardbeg Supernova Launched Today – Peatiest Whisky.. 05/05/09
Ardbeg Corryvreckan Launch – Inspired by Europe's Largest Whirlpool - 01/09/09
Ardbeg celebrates its Committee's 10th Birthday with a thrilling ride - 12/02/2010
<< Back to all the latest whisky news brought to you by Planet Whiskies
Distillery of the Month: November 2023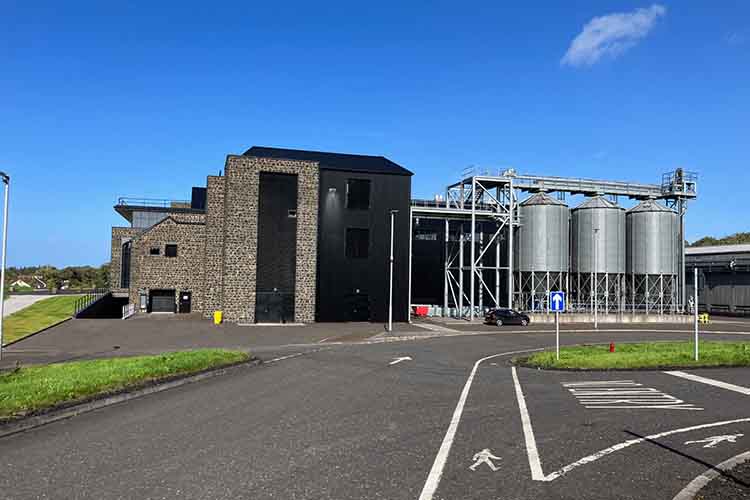 Planet Whiskies visited the new Bushmills Distillery in Northern Ireland on the 25th and 26th of September. Read our review of the experience of Bushmills and Northern Ireland at Planet Whiskies tour of Bushmills and Northern Ireland
You can also read the whole section about Bushmills Distillery at Bushmills Distillery Information on Planet Whiskies... So Bushmills is Planet Whiskies Distillery of the Month title for November 2023
Whisky Advent Calendars 2023
Get Newsletter
Subscribe to our newsletter to get latest news, popular news and exclusive updates.