Glenfiddich Latest News | Purple Creative launches 2014 Glenfiddich Global visual identity
Published Date: 23rd October 2014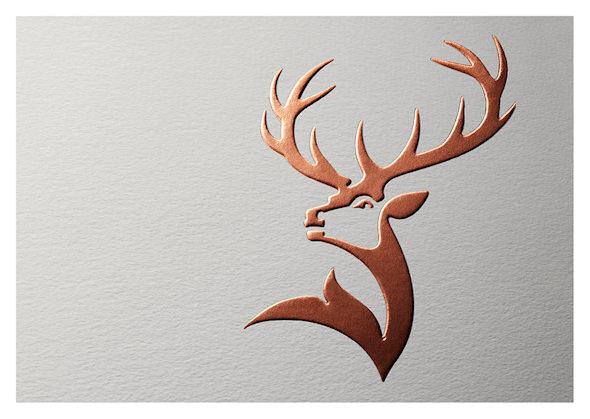 Acclaimed UK design agency Purple Creative has just finished a major project creating a new global visual identity for Glenfiddich single malt Scotch whisky.
Purple has been involved in every area of the development of the new visual identity, including a new iteration of the famous stag icon, along with new colour palettes, bespoke fonts, graphic embellishments and imagery.
The agency has worked with Glenfiddich for over eight years, with highlights including the creation of the world's first virtual distillery tour, their Visitor's Centre in Scotland, multiple launches of new pioneering single malts, including the Glenfiddich 50 Year Old and 18 Year Old, along with their beauty imagery, and the previous visual identity in 2008.
Sarah Macaulay, Glenfiddich Global Marketing Manager, reveals there were several key objectives for the new identity, including; "To premiumise Glenfiddich, embedding it into the world of luxury; to ensure a strong global consistency at all consumer touch-points; and to harness the strength of the brand equities of 'pioneering spirit' and 'family run' to make the brand truly distinctive."
The different elements to the project were;
Evolving the stag icon

Evolving the Glenfiddich logotype

Creating a new imagery style

Creating two new bespoke fonts

Creating luxury graphic embellishments

Creating a new colour system

Creating a new tone of voice

Please see accompanying documents for full details on each element of the campaign.
Gary Westlake, Founder and Creative Director, Purple said; "The luxury drinks sector has always been image-led, with the competition constantly raising the bar. That's why we wanted to reappraise and equip Glenfiddich with a brand world for the future.
Understanding the brand and its history has allowed us to add real depth and rationale for our creative solutions. It has also helped having a brave client, who is looking to the future, while having a rich and authentic 125 year heritage.
My personal highlight was having the chance to perfect the stag icon, one of the most famous brand logos in the world."
Sarah Macaulay, Global Marketing Manager, Glenfiddich added; "Purple have become an extension of the Glenfiddich team over the years, they are creatively obsessive about attention to detail, and genuinely invested in the future of our brand. This means that their creative responses align with our objectives. We're incredibly proud of Glenfiddich's new visual identity, and we're confident that it will enhance the brand's luxury credentials globally."
Credits:
Creative Director: Gary Westlake
Designers:
Olga Frolova

Gwyn Edwards

Lizzie Francis

Andy Wyatt
Copywriter: Jamie Fleming
Project/Production manager: Hannah Brown
Typography
Fontsmith: Phil Garnham and Jason Smith

Graphology
Margaret Webb (MD of Handwriting Experts Graphology Services UK)
Caroline Murray (Chairman of the British Academy of Graphology)
<< View more from the Glenfiddich Range
<< Read more about the Glenfiddich Distillery and more news

<< Back to all the latest new brought to you by Planet Whiskies