Latest Whisky News - Tomatin scoops up awards in the States - 11th April, 2012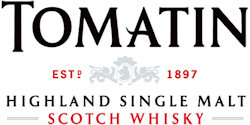 Tomatin Distillery is celebrating a number of awards from the United States this month for its range of single malt Scotch and blended Scotch whiskies.
The Tomatin 30 Year Old, released in 2011, is the latest addition to the distillery's core range of single malts. It has impressed both the industry and customers with its deep fruity aromas and full bodied character and was duly awarded 'Gold' at last week's San Francisco World Spirits Competition. The Tomatin 15 Year Old was also awarded'Gold' for the third year in a row since its release in 2009.
The Antiquary Aged 21 Years blended whisky also performed extremely well at the San Francisco competition winning the prestigious 'Double Gold' award in its category. The Antiquary is Tomatin's biggest selling blend, and already boasts an array of industry awards including Blended Scotch Whisky of the Year in 2008.
Finally, the Tomatin 18 Year Old single malt was also recognised in this year's Ultimate Sprits Challenge held in New York at the beginning of March, receiving an "Extraordinary Ultimate Recommendation" accolade with a score of 96/100 in the challenge, just one point behind the overall winner in the Single Malt Scotch Whisky category of the competition.
Stephen Bremner, Sales Director is delighted: "Our whiskies are currently exported to over 35 international markets and the USA is a major market within that group, so to be awarded so many first‐rate medals from competitions held there is fantastic. We believe our spirit is first‐class which is why we are determined to grow the Tomatin brand, and awards such as these confirm the high quality standard we deliver."
More details at www.tomatin.com.
<< View Tomatin Single Malt Range
<< View more details about the Tomatin Distillery
<< Read about Planet Whiskies tour of Tomatin DIstillery
<< Read more Graham Eunson Master Distiller
<< Back to all the latest whisky news brought to you by Planet Whiskies