Latest Whisky News - Highland Park hailed as number one Scotch - 1st June, 2010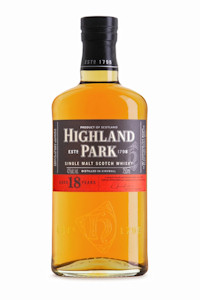 For the third consecutive time, Orcadian Highland Park single malt has been awarded top marks by leading US independent whisky expert Paul Pacult in his coveted list of best spirits in the Spirits Journal 2010.
Following its Best Spirit in the World accolades in 2005 and 2009*, Highland Park 18 year old single malt ranks as the number one Scotch this year, while Highland Park 25 year old comes in at number 14. Highland Park 18 year old was also included in Pacult's listing of "5 'Trapped-on-an-Island' Spirits That Sue and I Could Not Live Without."
Paul Pacult commented on Highland Park's number one rating: "This classic continues to be a stupendous work of distilling art that, I believe, is one of the greatest beverage alcohol liquids ever produced and is assuredly the finest of the last 20 years. Graceful on the one hand; might and fathomless on the other. Delectably salty/peaty/maritime on the one hand; intensely malty on the other. If I could only select but one Scotch whisky, Highland Park 18 year old would remain that very special singular choice. A masterpiece to savour many times before one dies."
Commenting on hitting the number one spot, Gerry Tosh, Head of Brand Education, said: "Paul Pacult's continuous support is a tribute to the hard work and dedication of our team at the distillery. Highland Park 18 year old is the whisky we are most proud of and it has received the most plaudits from experts and enthusiasts alike.
"The reason, we believe, it wins more awards than any of our other whiskies is down to the perfect balance of sweet and smoke. We use 45% first-filled sherry casks, predominantly European, which gives that rich sweetness and aromatic Orcadian peat and a subtle, gentle smoky aftertaste.
"When you nose Highland Park 18 year old, you will find big toffee notes, almonds and sherry and dark skinned fruit but more importantly when you drink it, you are rewarded with a unique dryness followed by a water sensation that leaves you with rich full flavour, hints of honey and peat with a soft, long rounded finish."
Highland Park 18 year old is available in Tesco, Oddbins, and specialist retailers or online at www.highlandpark.co.uk and at an RRP of £63.
The stunning packaging complements the liquid and draws on Orkney's Norse heritage; the design on the front of the oak box takes the form of the complex woodcarvings in the characteristic 'gripping beast' style seen on the Oseberg ship, the oldest and most beautiful vessel of the Viking age. The outstanding craftsmanship has provided inspiration for the design of the packaging of this exceptional whisky for today's intrepid travellers.
The Duty Free recommended retail prices are; 1998 Vintage €46 (1l), 1994 Vintage €65 (70cl), 1990 Vintage €99 (70cl) and 1973 Vintage €750 (70cl). The range will be available from April/May 2010.
Please enjoy responsibly www.drinkaware.co.uk

Highland Park 18 Year Old Single Malt Whisky - 70cl - 43% - Flat Bottle
Single Island Malt Scotch Whisky for the Highland Park Distillery, Kirkwall, Orkney. This malts is an old favourite and has won many awards over the years. Would recommend this malt for everyone and is simply a classic. This 18 Year Old is a distillery bottling.

Buy Highland Park 18 Year Old Single Malt Whisky for £57.49 - Buy Now
World-wide delivery available - Price Subject to Change
<< View the whole range of Highland Park Single Malts
<< Back to all the latest whisky news brought to you by Planet Whiskies
World-wide Whiskies
Other Drinks
Lagg Distillery, Isle of Arran 2nd Distillery officially opens to the public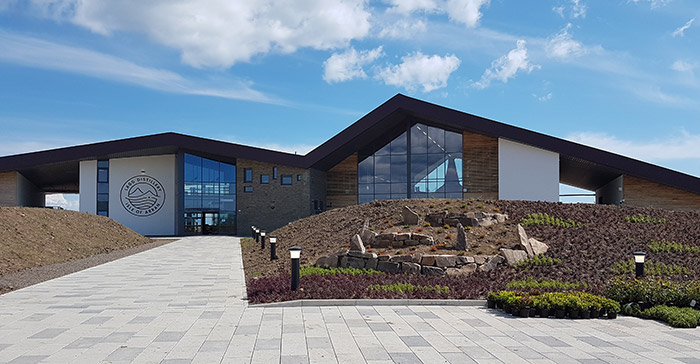 Lagg Distillery, the second on the Isle of Arran, has officially opened its doors to the general public and is now welcoming visitors to the brand new site. Read more
Talisker bodega series launches talisker 41-year-old. Skye's oldest distillery: a 1978 Vintage Single Malt Whisky
Talisker unveils the second release from the Bodega series, a 41-year-old aged in Manzanilla sherry casks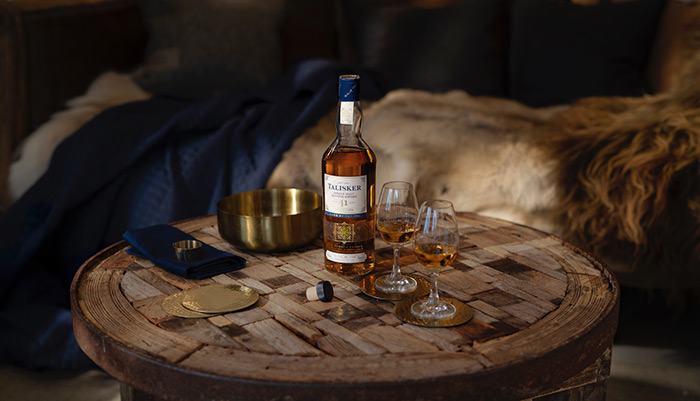 From August, Talisker will unveil the second release of only 2,000 bottles from the Talisker Bodega Series and the oldest official Single Malt, to date, from Skye's oldest distillery: a 41-year-old 1978 Vintage.. Read more
Glen Scotia Distillery's push reaches UK parliament to position Campbeltown as the "whiskiest place in the world"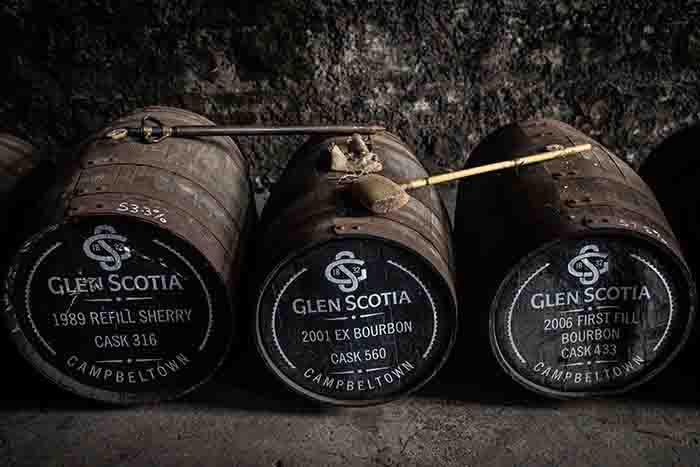 Glen Scotia Distillery's push to position Campbeltown as the "whiskiest place in the world" has made it all the way to Westminster, where the campaign has been recognised by a parliamentary motion. Read more
Distell digitally launches 2019 limited release malt collection: Malts from Bunnahabhain, Tobermory and Deanston Distilleries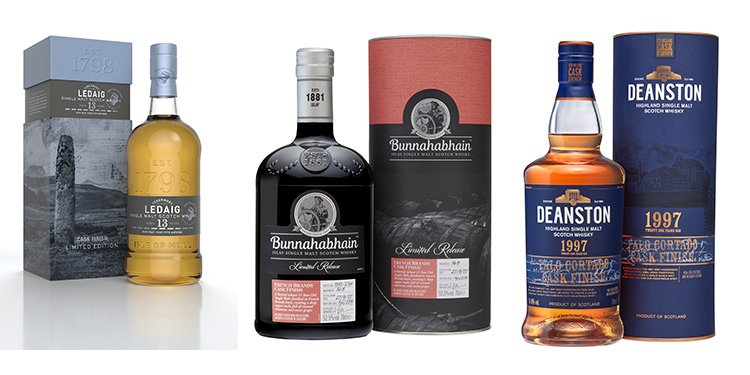 Award-winning whisky producer, Distell has chosen a modern and progressive route to unveiling its 2019 Limited Release Collection, reaching influencers and whisky lovers old and new solely through film and social media.  Read more
Jura Single Malt Scotch Whisky announces rare opportunity to join tiny island distillery off the West Coast of Scotland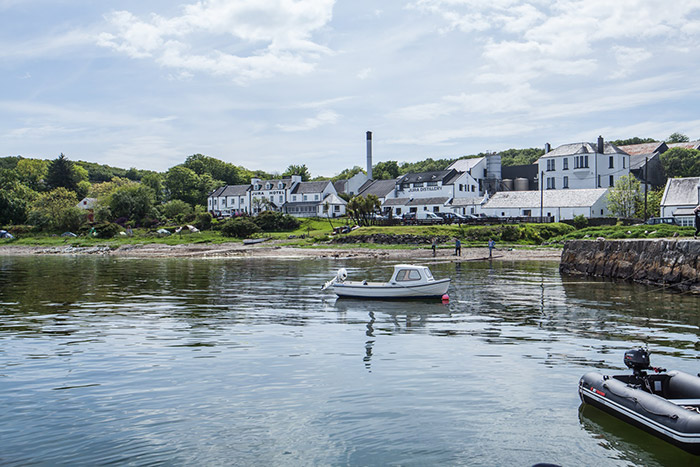 Applications are open to become the Brand Home Manager at the popular Single Malt Whisky Distillery. Jura are seeking applicants to join the distillery team which sits at the heart of the tiny island community, with current population at c.212 people. Read More
Eden Mill Unveil £3.1m New Distillery Plans for new Production facilities in St Andrews, Fife.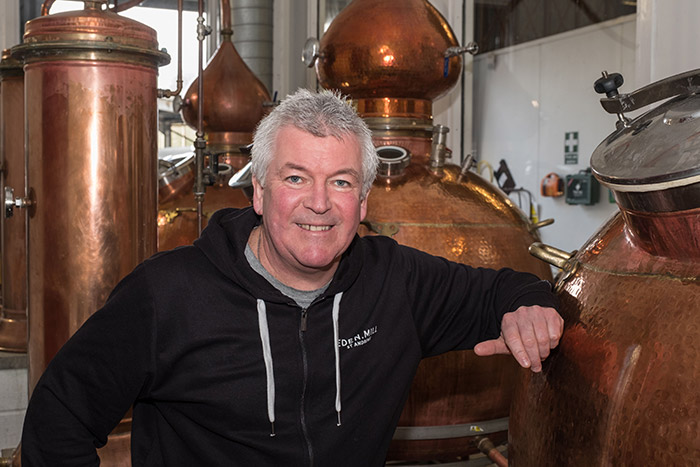 Eden Mill, the award-winning Scottish gin and whisky distiller, has submitted a planning application for a major £3.1m development of new production facilities in St Andrews, Fife, which is part of a longer term £8m investment programme. Read more
Mackmyra Svensk Whisky turns 20, Sweden's first ever single malt whisky distillery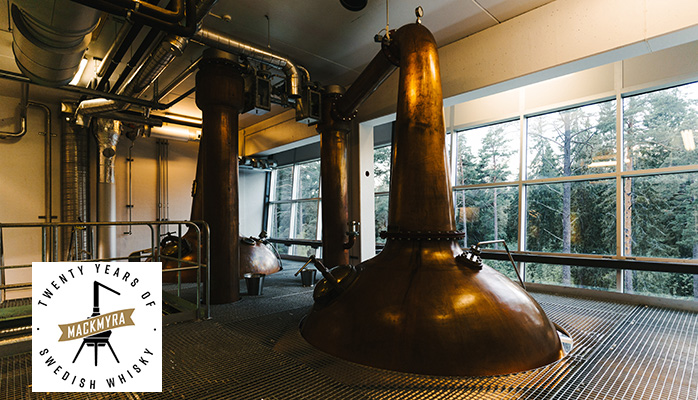 Mackmyra is turning 20 this year, both as a company and Sweden's first ever single malt whisky distillery. Under the tagline "The Swedish Original since 1999", our vision to be at the cutting edge and produce world-class, innovative and eco-friendly malt whisky is the same today as it was when we started. After 20 years of hard work, we now enjoy a well-deserved position as a leading distillery in the New World Whisky category. Read more
Glenfiddich Elevates Flagship Range With Sophisticated Redesign for 12 and 15 year old bottles.
World's Most Awarded Single Malt Scotch Whisky takes signature 12 and 15 Year Old expressions to the next level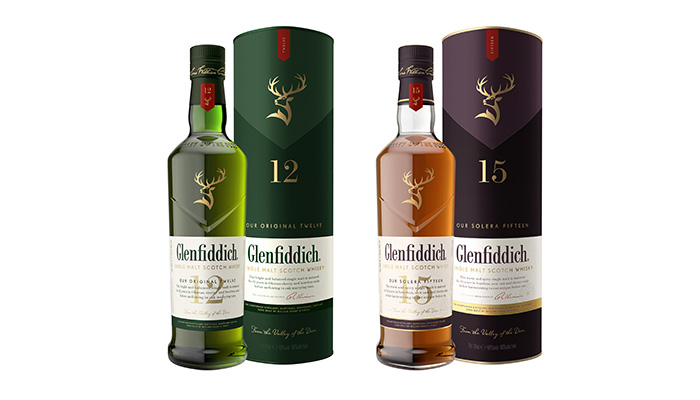 18th June 2019, Dufftown: Glenfiddich, the World's Most Awarded Single Malt Scotch Whisky, pays homage to its origins in the Valley of the Deer with a striking new package design for its 12 and 15 Year Old iconic whiskies. The new packaging will be rolled out in the UK and US to begin with from 18th June 2019, with Small Batch 18 Year Old following suit in 2020. Read more
Planning permission approved for Clynelish Distillery New Look visitor experience by Highland Council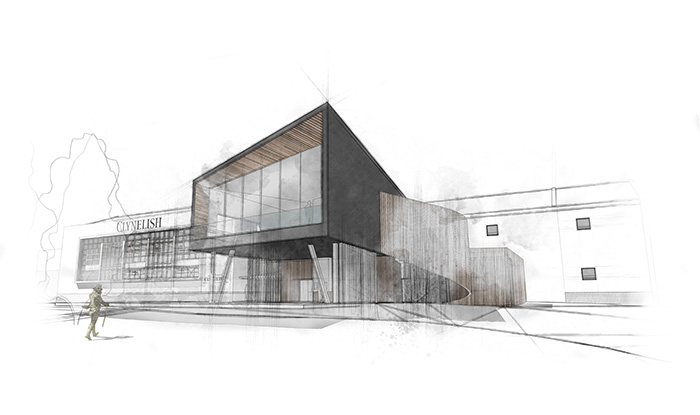 A key milestone has been reached in the journey to transform the Clynelish Distillery visitor experience after Highland Council formally granted planning permission for the development today (Monday 17th June 2019). Read more
Great Whiskies Website
Buy Whisky online go to Great Whiskies (Planet Whiskies sister website)
Planet Gin Website
To read all the Latest Gin News. please go to our sister website - www.planetgin.com
VisitScotland Interactive Whisky Guide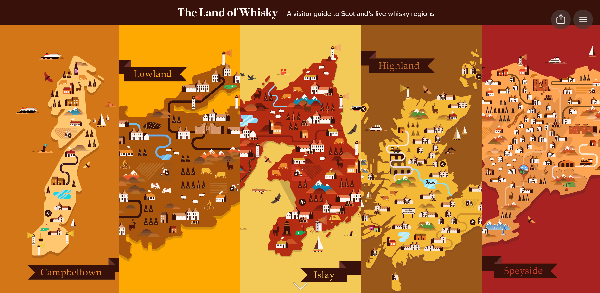 Found out about 105 whisky distilleries in Scotland's five whisky regions in this very exciting interactive whisky guide :: More information
Some Scottish Whisky Available to Buy Online
---
---
---
---
---
---
---
---
---
---