Latest Whisky News - Highland Park hailed as number one Scotch - 1st June, 2010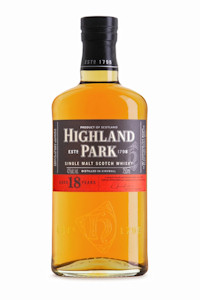 For the third consecutive time, Orcadian Highland Park single malt has been awarded top marks by leading US independent whisky expert Paul Pacult in his coveted list of best spirits in the Spirits Journal 2010.
Following its Best Spirit in the World accolades in 2005 and 2009*, Highland Park 18 year old single malt ranks as the number one Scotch this year, while Highland Park 25 year old comes in at number 14. Highland Park 18 year old was also included in Pacult's listing of "5 'Trapped-on-an-Island' Spirits That Sue and I Could Not Live Without."
Paul Pacult commented on Highland Park's number one rating: "This classic continues to be a stupendous work of distilling art that, I believe, is one of the greatest beverage alcohol liquids ever produced and is assuredly the finest of the last 20 years. Graceful on the one hand; might and fathomless on the other. Delectably salty/peaty/maritime on the one hand; intensely malty on the other. If I could only select but one Scotch whisky, Highland Park 18 year old would remain that very special singular choice. A masterpiece to savour many times before one dies."
Commenting on hitting the number one spot, Gerry Tosh, Head of Brand Education, said: "Paul Pacult's continuous support is a tribute to the hard work and dedication of our team at the distillery. Highland Park 18 year old is the whisky we are most proud of and it has received the most plaudits from experts and enthusiasts alike.
"The reason, we believe, it wins more awards than any of our other whiskies is down to the perfect balance of sweet and smoke. We use 45% first-filled sherry casks, predominantly European, which gives that rich sweetness and aromatic Orcadian peat and a subtle, gentle smoky aftertaste.
"When you nose Highland Park 18 year old, you will find big toffee notes, almonds and sherry and dark skinned fruit but more importantly when you drink it, you are rewarded with a unique dryness followed by a water sensation that leaves you with rich full flavour, hints of honey and peat with a soft, long rounded finish."
Highland Park 18 year old is available in Tesco, Oddbins, and specialist retailers or online at www.highlandpark.co.uk and at an RRP of £63.
The stunning packaging complements the liquid and draws on Orkney's Norse heritage; the design on the front of the oak box takes the form of the complex woodcarvings in the characteristic 'gripping beast' style seen on the Oseberg ship, the oldest and most beautiful vessel of the Viking age. The outstanding craftsmanship has provided inspiration for the design of the packaging of this exceptional whisky for today's intrepid travellers.
The Duty Free recommended retail prices are; 1998 Vintage €46 (1l), 1994 Vintage €65 (70cl), 1990 Vintage €99 (70cl) and 1973 Vintage €750 (70cl). The range will be available from April/May 2010.
Please enjoy responsibly www.drinkaware.co.uk

Highland Park 18 Year Old Single Malt Whisky - 70cl - 43% - Flat Bottle
Single Island Malt Scotch Whisky for the Highland Park Distillery, Kirkwall, Orkney. This malts is an old favourite and has won many awards over the years. Would recommend this malt for everyone and is simply a classic. This 18 Year Old is a distillery bottling.

Buy Highland Park 18 Year Old Single Malt Whisky for £57.49 - Buy Now
World-wide delivery available - Price Subject to Change
<< View the whole range of Highland Park Single Malts
<< Back to all the latest whisky news brought to you by Planet Whiskies
World-wide Whiskies
Other Drinks
Diageo Latest: Johnnie Walker transformation plans submitted for Cardhu and Clynelish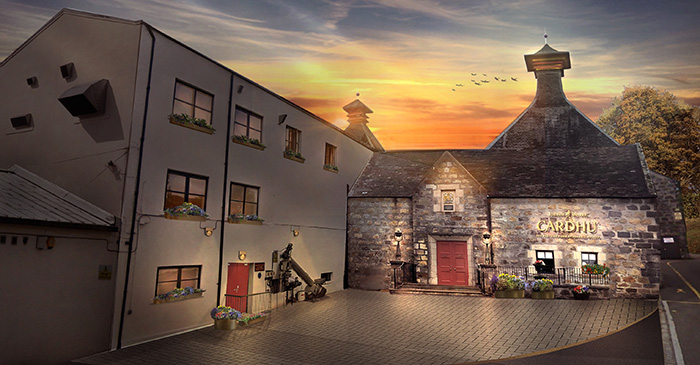 Plans to transform the visitor experiences at Cardhu and Clynelish distilleries have been formally submitted as part of a major Johnnie Walker Scotch whisky investment programme. Read more
New Whisky Release: Glengoyne Highland Single Malt Scotch Whisky has announced the much-anticipated launch of Cask Strength Batch No. 007.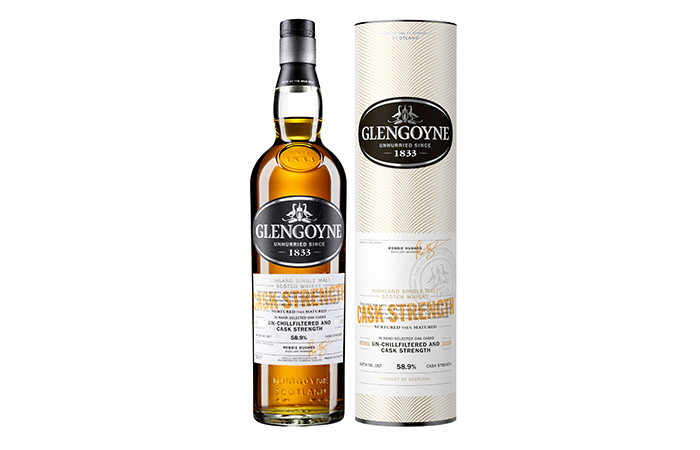 Glengoyne Highland Single Malt Scotch Whisky has announced the much-anticipated launch of Cask Strength Batch No. 007. Read more
A Stunning Triumph For Sliabh Liag Distillers At 2019 Bartenders' Brand Awards
An Dúlamán Irish Maritime Gin scoops the coveted Gold Gin Category Champion medal and The Legendary Silkie Irish Whiskey lives up to its name with three medals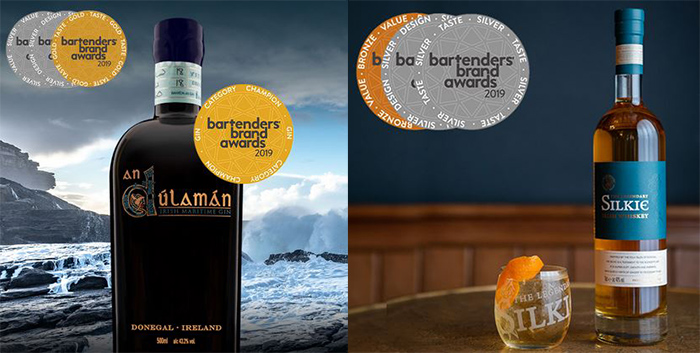 Donegal's Sliabh Liag Distillers today received the highest industry recognition from some of the most renowned names in the UK bar industry in securing the Gin Category Champion award for its An Dúlamán Irish Maritime Gin. Read more
Order Glenmorangie Grand Vintage 1991

: fourth limited-edition release within the celebrated Bond House No.1 collection.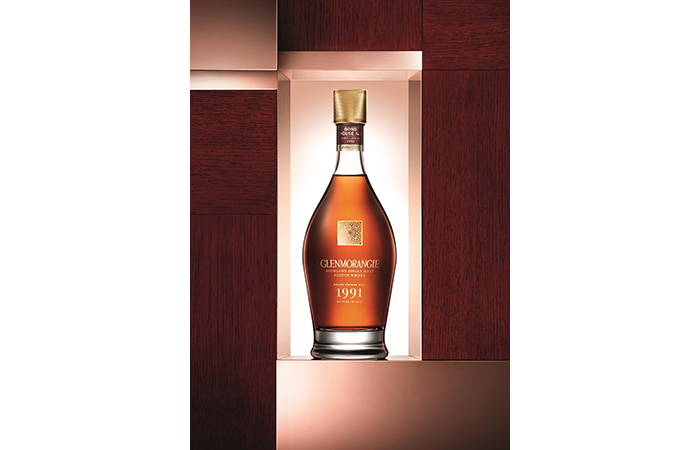 Glenmorangie Grand Vintage Malt 1991 is the fourth limited-edition release in the Highland Distillery's celebrated Bond House No.1 collection. Read more
Scotland's oldest licensed distillery revealed

as Littlemill With new historic documentary evidence proves that it was the oldest licensed whisky distillery in Scotland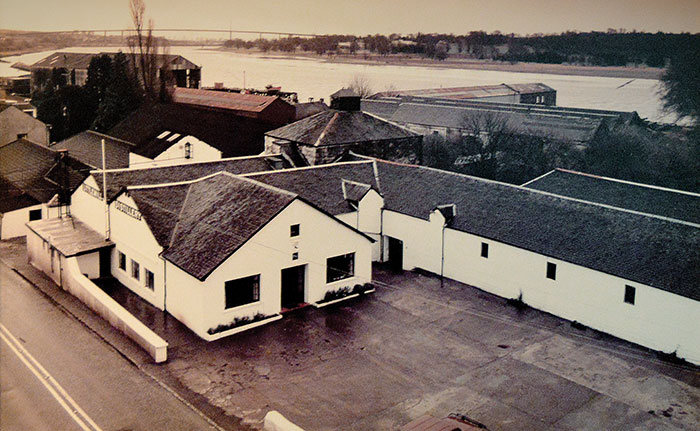 Littlemill Distillery has long laid claim to an extensive and fascinating history, but new historic documentary evidence unearthed from the archives now conclusively proves that it was the oldest licensed whisky distillery in Scotland. Read more 
Great News from Edinburgh Tourism: World famous Scotch Whisky collection to stay in Edinburgh for another 10 years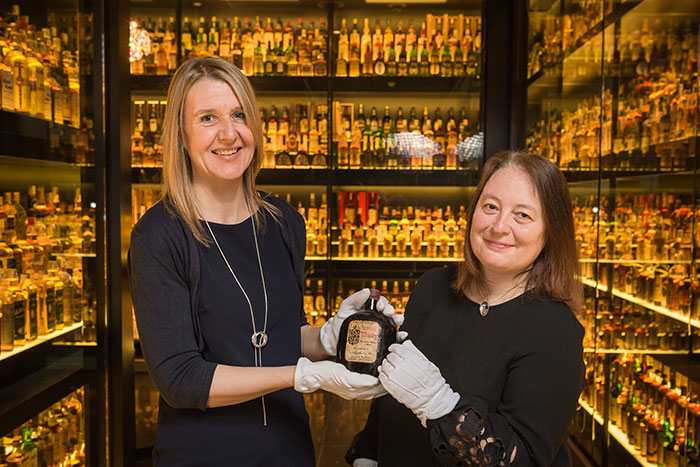 Susan Morrison of SWE and Diageo archivist Christine McCafferty
The most extensive and famous private Scotch Whisky collection in the world will remain a jewel in the crown of Edinburgh's tourism landscape, after a new 10-year loan deal was agreed for its public display. Read more
Bringing whiskey distilling back to Donegal for the first time in 177 years

: First Step Underway In Creation Of New Ardara Distillery

Sliabh Liag Distillers apply for planning permission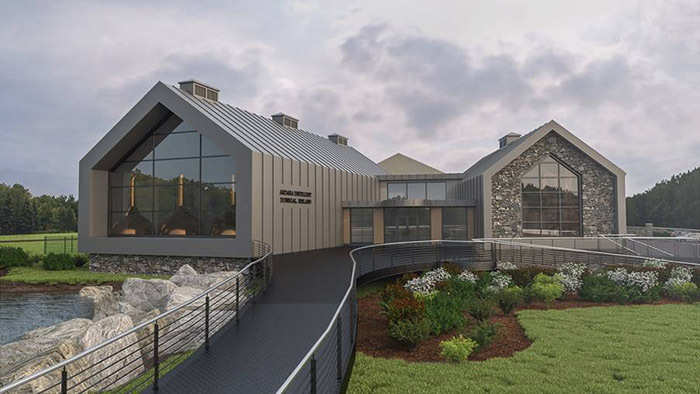 Sliabh Liag Distillers have taken the first step in their ambitious plan to bring whiskey distilling back to Donegal for the first time in 177 years. The distillery which produces An Dúlamán Irish Maritime Gin and The Legendary Silkie Irish Whiskey, has acquired the Show Field in Ardara, and will be formally submitting a planning application to Donegal County Council this week. Read more
New Whisky Release: Glenmorangie's vintage collection reveals a whisky of implausible harmony
Rich plum limited edition celebrates Highland Distillery's wood-finish pioneers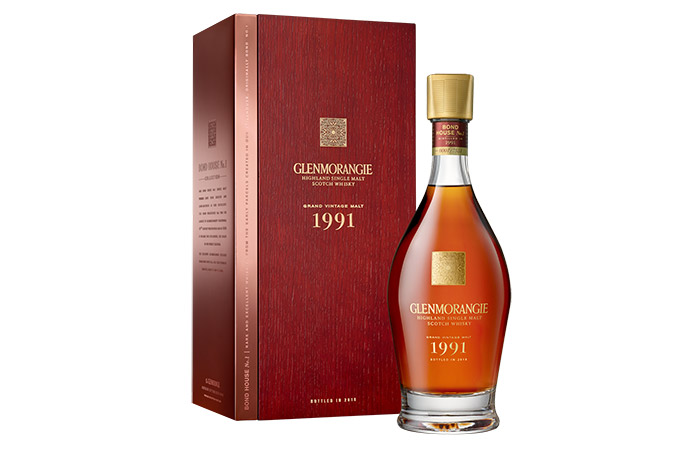 A Highland single malt which marries two profoundly different whiskies in
implausible harmony, is today revealed as the fourth release in Glenmorangie's celebrated Bond House No. 1 vintage collection. Read more 
Spirit of Speyside Whisky Festival offers visitors a unique opportunity to get hands-on in whisky-making process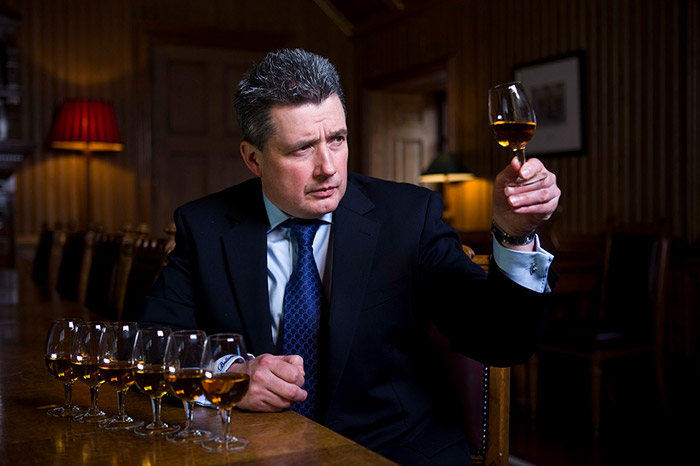 Sandy Hyslop - Chivas Brothers
Visitors attending the world's leading Scotch whisky festival are being given a unique and exclusive opportunity to get hands-on with the distilling process. Speyside Distillery is offering just 10 people the chance to work alongside its distillers to produce spirit when it throws open its doors during the Spirit of Speyside Whisky Festival. Read more
Tobermory Distillery

Celebrates la

unch 12 year old Signature Expression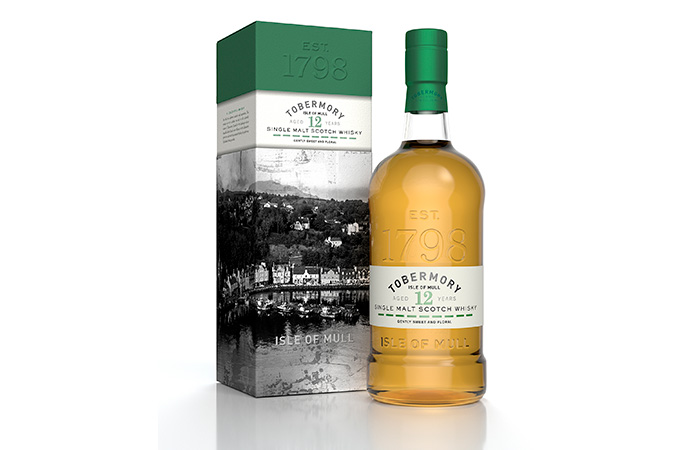 Tobermory, one of Scotland's oldest commercial distilleries, this week unveiled its new signature expression – the Tobermory 12 Year Old. Read more 
Tullibardine explores whisky and food fusions in partnership with award-winning restaurant Aurora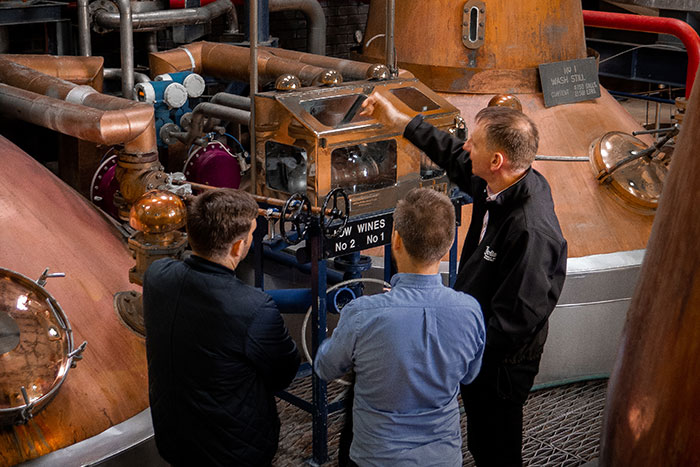 Tullibardine has announced a culinary venture with one of Scotland's top independent restaurants, Aurora. The partnership aims to encourage a creative approach when it comes to tasting and enjoying single malt whisky and to explore the versatility of the spirit. Read more
Exclusive Interview with Paul McDonagh owner of Bon Accord: Glasgow Whisky Bar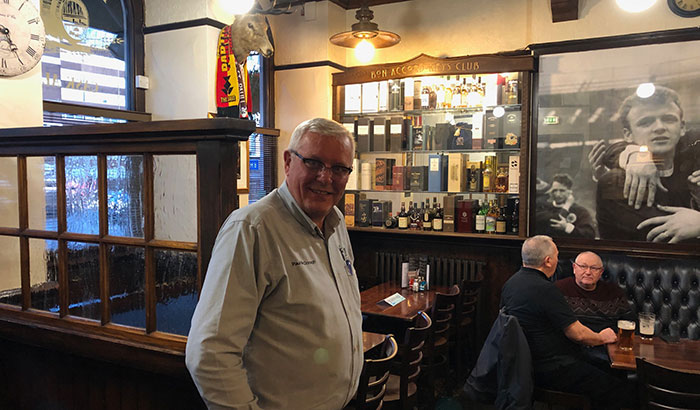 It's a pub that I have been into many times in the past, even before my passion for whisky took over. So, when I got the opportunity to meet the owner of "Bon Accord", Paul McDonagh, I jumped at the chance. Read more
Great Whiskies Website
Buy Whisky online go to Great Whiskies (Planet Whiskies sister website)
Planet Gin Website
To read all the Latest Gin News. please go to our sister website - www.planetgin.com
VisitScotland Interactive Whisky Guide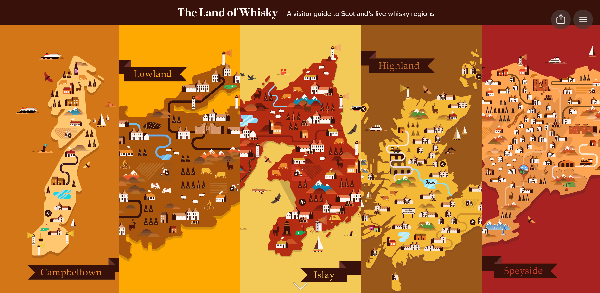 Found out about 105 whisky distilleries in Scotland's five whisky regions in this very exciting interactive whisky guide :: More information
Some Scottish Whisky Available to Buy Online
---
---
---
---
---
---
---
---
---
---