The Dalmore Distillery - World First: Bottle Of Whisky Sold For Six Figure Sum
Published Date: 14th October, 2010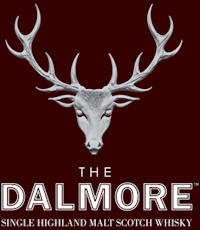 GLASGOW, Scotland October 14 /PRNewswire/ — The first bottle of whisky in the world to break the six figure price barrier was revealed today by The Dalmore distillery which has sold two bottles for £100,000...each.
The 64 year old Trinitas, named because there were three bottles produced, was acquired by a luxury whisky lover in the US and a renowned whisky investor in the UK.
The third bottle of the record breaking spirit will be sold at the Whisky Show in London at the end of October. But organisers are keeping the exact details of the exclusive sale under wraps for the moment.
Industry experts claim that if the bottle was sold by the glass in exclusive restaurants and clubs, it could fetch up to £20,000 for a typical 50ml dram.
Trinitas is believed to contain some of the rarest and oldest stocks of whisky in the world, some of which have been maturing in the distillery on the shores of the Cromarty Firth for more than 140 years.
The Dalmore's renowned master distiller Richard Paterson used his unrivalled expertise to fuse a range of these exclusive malts together.
He claimed this was not about breaking world records but about making the best whisky money can buy.
"The hand of time has been generous and rewarding with the malts I chose to use. They allowed me to create a taste sensation which will never be repeated again and will only ever be available to those that own these bottles. You cannot put a price on that."
Paterson concluded: "People recognise that you have to pay a premium for true exclusivity, craftsmanship, quality and heritage. Even in this day and age, when times are tough, those that enjoy the finer things in life want to reward themselves with something very special. And you won't get more special than The Dalmore 64."
If you need additional information about The Dalmore please contact:
Rob Bruce, Head of Global PR on +44(0)750 784 9831
Jill Inglis, Global PR Manager on +44(0)773 636 5247
For information about the Whisky Show contact Charlie Bell on +44(0) 7977 518 613
<< View Single Malts from The Dalmore range
<< Read more about The Dalmore Distillery
<< Back to all the latest new brought to you by Planet Whiskies