Highland Park - Over 50 Chefs Join The Slow Food Uk Chef Alliance In Partnership - 14th June, 2012
Published Date: 14th June 2012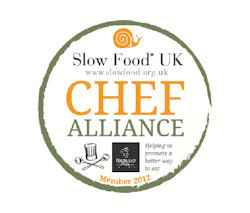 To kick off Slow Food UK Week (18 – 24 June) in style, following on from the successful launch of the Slow Food UK Chef Alliance in partnership with Highland Park, the award winning single malt whisky has announced that over 50 of the UK's top chefs have signed up to the Alliance.
The calibre of chefs involved are second to none, including the likes of Michel Roux Jr, Marcus Wareing, Angela Hartnett, Georgio Locatelli, Raymond Blanc, Paul Wedgewood, Neil Forbes, Colin Drsydale, Tony Singh and Michael Smith, with many more helping reach this significant milestone.
Following the London launch hosted by Richard Corrigan at his Mayfair restaurant* and the Scottish launch at Oloroso**, Highland Park has continued to drive the Alliance forward with Yorkshire, and West Country & Wales Chef Alliance launches taking place over the past few months, and a Midlands launch set for late June with Sat Bains.
This has maintained momentum behind the dynamic scheme, resulting in so many of the UK's culinary masters actively supporting the aims of Slow Food UK, by championing sustainably sourced quality produce.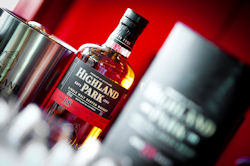 To celebrate Slow Food UK Week (18-24 June) many chefs in the Alliance will be holding special Slow Food UK themed menus and events across the UK, as well as exclusive Highland Park tastings. Neil Forbes Edinburgh restaurant, Cafe St Honore, will host a special Slow Food UK and Highland Park supper on June 20, as will Tom Lewis's luxury restaurant Monachyle MHOR on June 18.
Peter Sandstrom, Marketing Director for Highland Park commented: "Our partnership with Slow Food UK has gone from strength to strength and we are thrilled that more than 50 of the UK's best chefs are now members of the Slow Food UK Chef Alliance. This is a significant milestone, one which we hope that we will be able to build on over the coming months. By reaching out to more and more chefs up and down the country, this will allow us to promote our passion for flavour and craftsmanship, which is at the very heart of Highland Park."
"With the Chef's Alliance we hope to engage Britain's chefs in actively supporting the aims of Slow Food UK, by championing small scale producers and sustainably sourced quality produce. We are delighted to be working on this exciting project with a partner such as Highland Park, whose production values are so close to the Slow Food ethos." Catherine Gazzoli, Slow Food UK's CEO commented.
To find out more about the Slow Food Chef Alliance in partnership with Highland Park Single Malt Whisky go to http://www.slowfood.org.uk/chef-alliance/
*The London launch of the Slow Food Chef Alliance in partnership with Highland Park took place on 14 September 2012
** The Scottish launch of the Slow Food Chef Alliance in partnership with Highland Park took place on February 6 2012
List of chefs who have signed up to the Slow Food Chef Alliance in partnership with Highland Park Single Malt Whisky:
| | |
| --- | --- |
| Richard Corrigan - Ambassador | Corrigan's Mayfair |
| Francesco Mazzei - Ambassador | L'Anima |
| Brett Graham - Ambassador | The Ledbury |
| Michel Roux Jr - Ambassador | Le Gavroche |
| Angela Hartnett - Ambassador | Murano |
| Georgio Locatelli - Ambassador | Locanda Locatelli |
| Jacob Kenedy | Bocca di Lupo |
| Marcus Wareing | Berkeley |
| Massimo Riccioli | Massimo Restaurant & Oyster Bar |
| Pascal Aussignac | Club Gascon |
| Rowley Leigh | Le Café Anglais |
| Sam Harris | Zucca |
| Trevor Gulliver | St. John Restaurant |
| Antonin Bonnet | The Greenhouse |
| Raymond Blanc | Le Manoir aux Quat'Saisons |
| Jeremy Ford | Culinary Director for Restaurant Associates |
| Cyrus Todiwala | Cafe Spice Namaste |
| David Gilott | Four Gables |
| Alessandro Grano | Androuet |
| Tom Hunt | www.tomsfeast.com |
| Colin McGurran | Winteringham Fields |
| Richard Allen | Create |
| Victor Buchannan | The White Swan |
| John Pratt | The Traddock Hotel |
| Tony Singh | Oloroso |
| Kenny Coltman | Coltman's Delicatessen & Kitchen |
| Tony Borthwick | Plumed Horse |
| Tom Lewis | Monachyle Mhor Hotel |
| Paul Wedgwood | Wedgwood |
| Neil Forbes | Cafe St Honoré |
| Lisa Osman | Provision Hospitality |
| Jason Gallagher | The Stockbridge Restaurant |
| Carlo Coxon | The Grain Store |
| Colin Drysdale | The Ubiquitous Chip |
| Carina Contini | Centotre |
| Michael Smith | The Three Chimneys |
| Mark Taft | The Angel Inn at Hetton |
| Susan Manson | Y Polyn |
| Stephane Borie | The Checkers Montgomery |
| Bryan Webb | Tyddyn Llan |
| Ian Bennett | The Welcome To Town Inn |
| Anthony Christopher | Penycae Inn |
| Mary Ann Gilchrist | Carlton Riverside |
| Paul Croasdale | Ynyshir Hall Hotel |
| Jonny Kimber | The Edinburgh Larder |
| James Sommerin | The Crown at Whitebrook |
| Anna Hansen | The Modern Pantry |
| Kevin Snook | Bray Cottage |
| Florence Knight | Polpetto |
| Gareth Johns | The Wynnstay |
| Fergus Henderson | St John Restaurant |
| Heinz Reitbauer | Steirereck |
<< View the whole range of Highland Park Single Malts
<< Back to all the latest whisky news brought to you by Planet Whiskies