Latest whisky news - Smokehead Reveals Limited Edition Rock Design - 29th February, 2012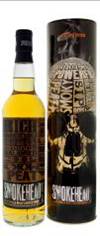 29 February 2012, Edinburgh: Smokehead, the rich and powerful Islay Single Malt Scotch Whisky from Ian Macleod Distillers, has released a new limited Rock Edition to celebrate its credentials as the rock n' roll spirit of choice for 2012.
The limited edition evolves from the design of Smokehead's existing tactile metal presentation tin, demanding attention with the introduction of a smoking skull, the time-honoured symbol of rock. Cocooned within the skull are the many adjectives that capture the Single Malt's boisterous, outrageous, and deep peaty flavours.
Like the original award-winning packaging, The Rock Edition maximises its impact using embossed and debossed techniques to heighten the 3-D 'reality' of the new skull design and create a premium feel. The main Smokehead branding is also embossed, while a square letterpress block motif on the rear of the tin, reflecting the bottle label design is joined by a full flavour descriptor that also highlights Smokehead's connection with music.
Entering its third year as the official drinks sponsor of The Marshall Ultimate Band Contest, the unsigned band showdown, in partnership with legendary Marshall Amps and Lick Library, Smokehead has also established itself as the drink of choice at big rock events including the annual Classic Rock Roll of Honour Awards 2009-2011. The must attend event for rock artists and industry heavyweights, previous attendees have included iconic rock legends Slash, Brian May, Jeff Beck and Gene Simmons.
Ian Weir, Marketing Director for Ian Macleod Distillers commented: "The new limited edition presentation tin not only celebrates Smokehead's close affinity to rock music, but reaffirms the brand's unique position within the Single Malt category. Smokehead is vigorous and unapologetic about its big and intense peaty flavours. Like rock and roll, people must accept it for what it is or not at all. The brand is an enthusiastic supporter of rock music and we have some exciting plans underway to take this even further in 2012."
A rich, seaweedy and intensely peaty Islay Single Malt Scotch Whisky, Smokehead is not for the faint hearted. With immense fresh and fruity flavours that burst with notes of sherry, iodine, toffee, smoke and sea salt, Smokehead hits the palate like a cannonball.
Smokehead 'The Rock Edition' will be available in the UK and international markets throughout 2012. Smokehead is widely available throughout the UK and worldwide, RRP £33.49. Details of some stockists can be found on the website www.smokehead.com
Curious to discover more, visit www.smokehead.com
Smokehead Islay Single Malt Scotch Whisky encourages responsible drinking
www.drinkaware.co.uk www.scotch-whisky.org.uk
<< Back to all the latest whisky news brought to you by Planet Whiskies
Distillery of the Month: November 2023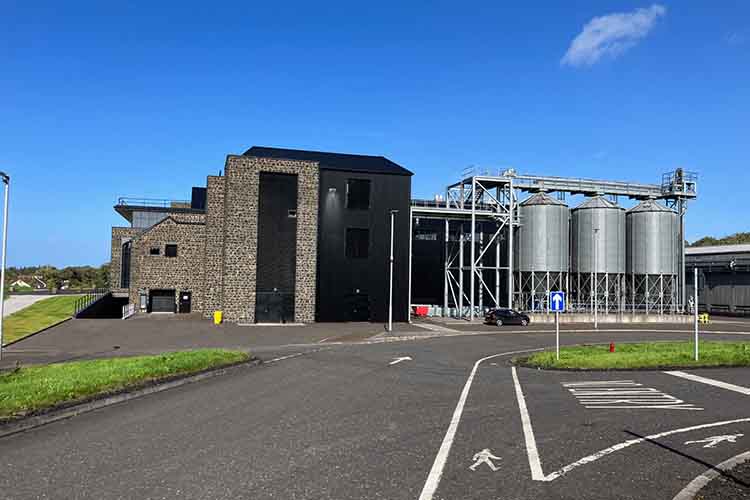 Planet Whiskies visited the new Bushmills Distillery in Northern Ireland on the 25th and 26th of September. Read our review of the experience of Bushmills and Northern Ireland at Planet Whiskies tour of Bushmills and Northern Ireland
You can also read the whole section about Bushmills Distillery at Bushmills Distillery Information on Planet Whiskies... So Bushmills is Planet Whiskies Distillery of the Month title for November 2023
Get Newsletter
Subscribe to our newsletter to get latest news, popular news and exclusive updates.