Regal Tastes With Kingsbarns' New Falkland Lowland Single Malt Whisky Release
Published Date: 12th October 2023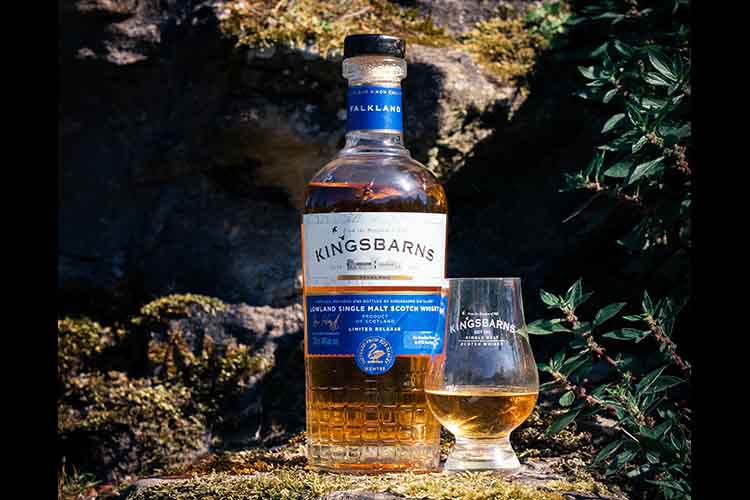 Paying tribute to one of Scotland's finest Renaissance palaces, known as the royal palace of Scottish Kings, Falkland Palace, the award-winning Kingsbarns Distillery in the Kingdom of Fife has unveiled a stunning limited release lowland single malt Scotch whisky.
Falkland Single Malt Scotch whisky is distilled from the finest quality barley sourced under six miles from the Kingsbarns Distillery. This limited release lowland malt has been matured in two of the finest ex-Bourbon casks and STR (shaved, toasted and re-charred) ex-Portuguese red wine cask types carefully hand selected by Kingsbarns Distillery's Production Director, Isabella Wemyss, to maintain balance and a developing complexity resulting in a refined malt with a sweet fruity character, redolent with berry sweetness and subtle warming spices.
Non-chill filtered and bottled at 46%, Falkland Lowland single malt scotch whisky delivers a combination of redcurrants with sweet sugar, vanilla, sherbet, orchard fruits, milk chocolate and eclairs on the nose with a vanilla custard, smooth, sweet-spiced orange on the palate.
Commenting on the launch Peter Holroyd, Distillery Manager at Kingsbarns, said:
"Falkland is an embodiment of provenance, it's an exceptionally smooth single malt with a complex fruity and subtle spicy character that's gained from the maturation process and combination of the superior casks we've chosen; with 80% ex-Bourbon and 20% STR ex-Portuguese red wine delivering a developing complexity.
"The inspiration for Falkland is in our name. Kingsbarns derives from the barns in the local villages that stored the grain for the Royal Castle at Crail and the Palace at Falkland back in the 12th century so it's especially fitting to pay homage with Falkland Single Malt Scotch Whisky as it encapsulates our unique location and historical roots."
Falkland is the latest addition to Kingsbarns independent lowland collection and follows the release of a 61.1% BELL ROCK cask strength expression in September.
Available to buy for £50 in-store from 10am on Friday 6th October via Luvians, one of Scotland's finest wine and spirit retailers in St Andrews and Cupar. Falkland will then be launched to the wider UK market and globally and available to buy via Kingsbarns website from Thursday 12th October. Please visit @kingsbarnsdistillery on Instagram for more information on Falkland or you can find out more at kingsbarnsdistillery.com or luvians.com.
More Whisky News
Distillery of the Month: November 2023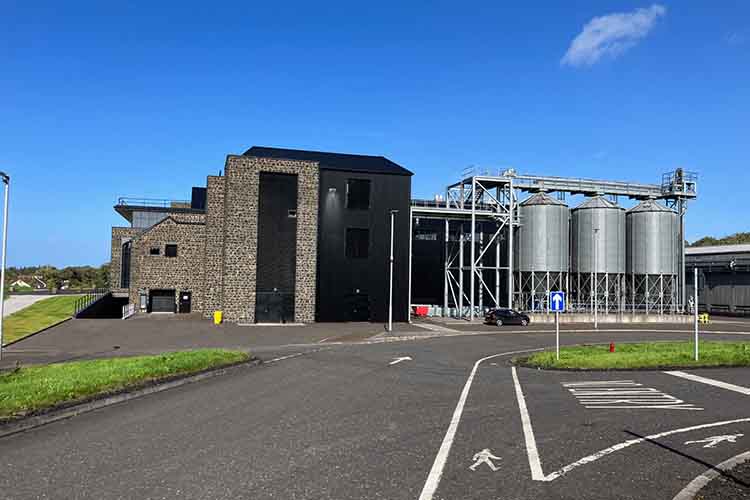 Planet Whiskies visited the new Bushmills Distillery in Northern Ireland on the 25th and 26th of September. Read our review of the experience of Bushmills and Northern Ireland at Planet Whiskies tour of Bushmills and Northern Ireland
You can also read the whole section about Bushmills Distillery at Bushmills Distillery Information on Planet Whiskies... So Bushmills is Planet Whiskies Distillery of the Month title for November 2023
Get Newsletter
Subscribe to our newsletter to get latest news, popular news and exclusive updates.