Irish Distillers celebrates single pot still whiskey with launch of new initiative - 7th April, 2011
'Single Pot Still Whiskeys of Midleton'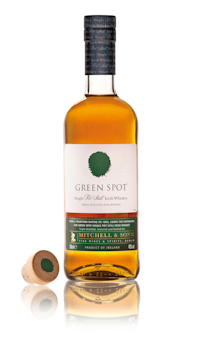 Irish Distillers Pernod Ricard has announced plans to underline the rich heritage of Irish whiskey with the launch of a new initiative - Single Pot Still Whiskeys of Midleton. Aimed at promoting consistent communication on the provenance and quality of single pot still whiskey*, the launch heralds an increase in investment in Irish Distillers' existing portfolio, ahead of a planned roll out of innovative extensions later in the year. Additionally, the initiative marks the adoption by the industry of new terminology for this unique style of whiskey – moving from 'Pure Pot Still' to 'Single Pot Still'.
Improved packaging for Redbreast and Green Spot, from April 2011, is set to enhance the portfolio and better reflect its super-premium positioning, while the inclusion of the Single Pot Still Whiskeys of Midleton quality mark on the back label of each expression will communicate the provenance message to consumers globally.
Global Category Development Director for Irish whiskey at Irish Distillers, Brendan Buckley, said: "Single Pot Still whiskey was once the world's most popular style of whiskey. Today, although used as a key component in many of our well known Irish blends, Redbreast and Green Spot are the only remaining single pot still whiskey brands available on a global commercial basis. Our aim is to nurture these brands and to help safeguard the history and heritage of single pot still whiskey on behalf of the Irish whiskey industry.
"This initiative symbolises a new chapter for pot still Irish whiskey, and signals renewed energy in the category. In partnership with our global distributors, we will be investing behind these brands with the clear intention of restoring our unique whiskey style to its former glory. We are confident that through this initiative, the Irish whiskey category will benefit, as more and more consumers continue to discover this exceptional style of whiskey".
The enhanced Redbreast range retains its distinctive shaped bottle, label and logo, with additional elements such as a wood cut illustration of a pot still, printed on copper foil and, by way of explaining the origin of the name of Redbreast, a robin motif. A strong point of reference for consumers, the descriptor 'single pot still Irish whiskey' is given a clear presence on the front label. A colour code has also been introduced with burgundy distinguishing Redbreast 12 Year Old from the green Redbreast 15 Year Old. Gift cartons for both expressions have also benefited from a considerable upgrade with heavier carton stock and the use of emboss and copper foil devices, adding to the range's super-premium cues.
Irish Distillers lesser known single pot still whiskey brand, Green Spot has received a transformational makeover. Originally produced exclusively for the Mitchell family in Dublin in the 1800s**, Green Spot's traditional green bottle is replaced with a stylish clear glass bottle with higher shoulders, a shorter neck and an enlarged base offering the perfect backdrop for the striking new label. A contemporary canister, which features an image of a cask marked with a green spot, is set to increase the gift appeal of this celebrated limited release expression.
Single Pot Still whiskey is unique to Ireland, and in particular Midleton, Co. Cork. Made from a mash of malted and unmalted barley that is then triple distilled in traditional copper pot stills, this style of whiskey is renowned for its full, complex flavours and smooth, creamy mouth feel.
<< Back to all the latest new brought to you by Planet Whiskies
Distillery of the Month: November 2023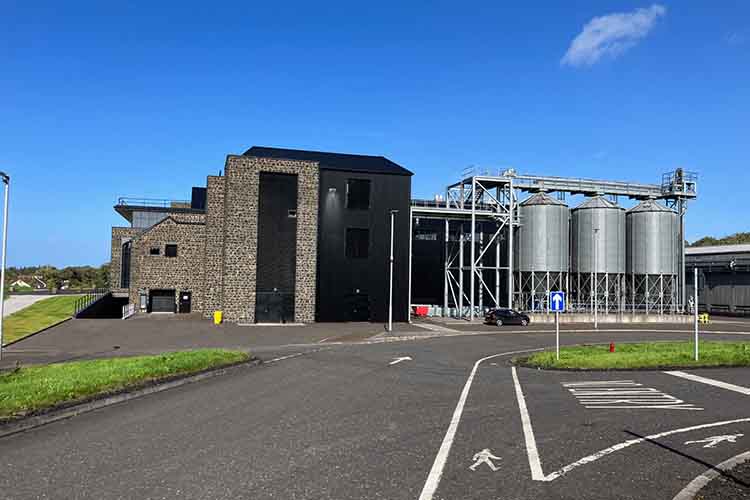 Planet Whiskies visited the new Bushmills Distillery in Northern Ireland on the 25th and 26th of September. Read our review of the experience of Bushmills and Northern Ireland at Planet Whiskies tour of Bushmills and Northern Ireland
You can also read the whole section about Bushmills Distillery at Bushmills Distillery Information on Planet Whiskies... So Bushmills is Planet Whiskies Distillery of the Month title for November 2023
Get Newsletter
Subscribe to our newsletter to get latest news, popular news and exclusive updates.