Yamazaki 55 Year Old Japanese Whisky To Go Under The 'Whisky Hammer' starting on Friday 19 November 2021
Published Date: 17th November 2021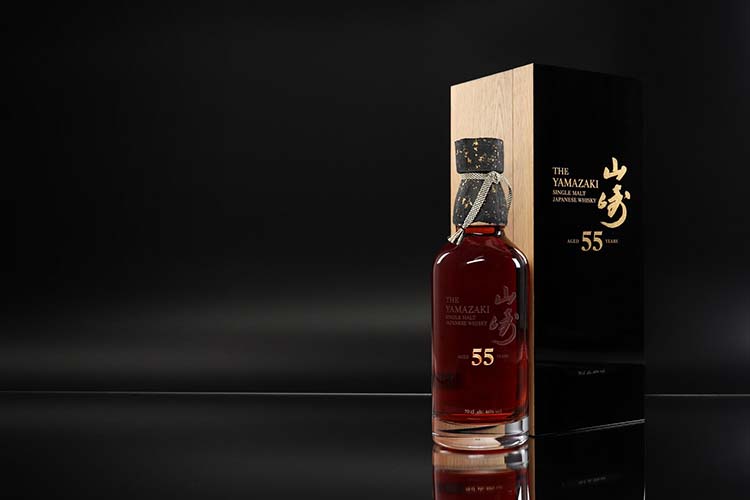 A Scottish whisky auction firm will showcase the super-rare Yamazaki 55 Year Old in its auction, starting Friday 19 November 2021 - an iconic release which has proven incredibly sought after and notoriously difficult for enthusiasts to find for purchase.
The single-malt blockbuster is the world's oldest and rarest Japanese whisky and has been described as a 'unicorn amongst whisky collectors'.
First unveiled to the world in 2020, the Yamazaki 55 Year Old was limited to just 100 bottles which were sold exclusively in Japan via lottery. Over a year later, a second and final release of 100 bottles were made available to other markets around the world.
Online whisky auction business Whisky Hammer was started in 2016 by brothers Daniel and Craig Milne who are originally from Macduff, near Speyside, an area renowned for the production of Scotch whisky.
Daniel believes this is an incredibly unique opportunity for a whisky collector to bid on one of the most sought after whiskies in the world. He said: "We couldn't be more excited to offer such an exceptionally coveted bottle of whisky. The Yamazaki 55 Year Old is arguably the most in-demand collectable bottle of Japanese whisky in the world today - anyone who collects rare whiskies knows about Yamazaki and wants it. It is a unicorn amongst whisky collectors worldwide, particularly those with an interest in Japanese whisky.
"Only a few have appeared in world auctions in recent times, however the lot available through Whisky Hammer is even more desirable for serious collectors as it's the first of its kind to appear at auction free from having the original owner's name engraved on the glass and box, which featured in the first 100 bottles sold exclusively in Japan."
This whisky is a blend of single malts, with components distilled in 1960 and aged in Mizunara casks and some distilled in 1964 and aged in White Oak casks. One of the rarest and most expensive oak species in the world, whiskies aged in Mizunara are highly prized. Mizunara wood is native to Japan and deeply-rooted in the country's history. Scarcer than European and American oak, Mizunara is very expensive and hard to cooper due to its porous nature.
Aged at a stunning 55 years old, the 46% ABV whisky is presented in a crystal bottle with the word 'Yamazaki' engraved in sandblasted calligraphy featuring real gold dust and lacquer on the age marking. The bottle's opening is wrapped in handmade Echizen washi paper and bound with a Kyo-kumihimo-plaited cord, a traditional craft from Kyoto. Each bottle comes in a bespoke box made from native Mizunara wood and coated with Suruga lacquer.
Whisky Hammer hosts monthly auctions, dedicated to whisky and other fine spirits, allowing buyers and sellers from every corner of the globe to participate. It has auctioned a wide range of whiskies, both bottles and casks, with auctions selling in excess of £1 million under the hammer each month.
Whisky Hammer re-located in 2019 to a new, purpose-built facility in Aberdeenshire, which is also home to Still Spirit - a whisky shop, e-commerce site and dram bar offering over 100 rare whiskies to taste while overlooking the beautiful Scottish countryside.
Yamazaki 55 Year Old will go live and open for bids on Whisky Hammer from 7pm (GMT) on Friday 19 November to Sunday 28 November. To register visit Register with Whisky Hammer
More Whisky News
Distillery of the Month: November 2023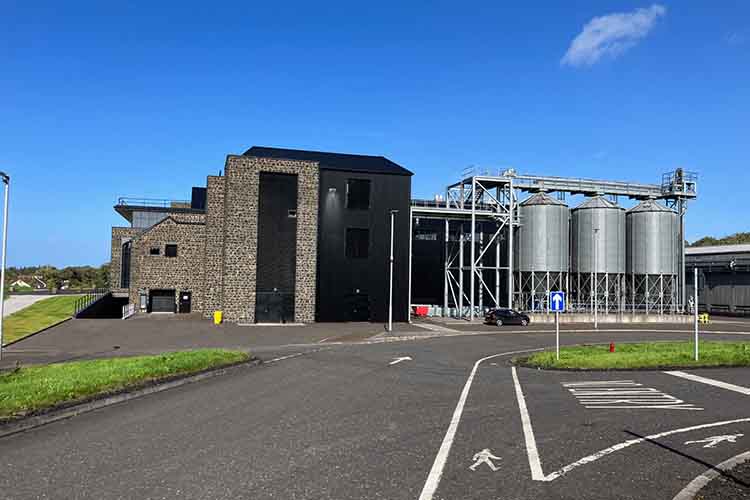 Planet Whiskies visited the new Bushmills Distillery in Northern Ireland on the 25th and 26th of September. Read our review of the experience of Bushmills and Northern Ireland at Planet Whiskies tour of Bushmills and Northern Ireland
You can also read the whole section about Bushmills Distillery at Bushmills Distillery Information on Planet Whiskies... So Bushmills is Planet Whiskies Distillery of the Month title for November 2023
Get Newsletter
Subscribe to our newsletter to get latest news, popular news and exclusive updates.